Global Rankings for BMX Bowl-Vert
Category

BMX

Discipline

Bowl-Vert

Gender

Women Only

Ages

All

Dates

Country

JPN
There Are No Riders For This Report

Return to the Global Rankings page to see all of the reports.

Place
Rider
Country
Age
Gender
Points
Earnings
Skateboarding and BMX Global Rankings
The Boardr Global Ranks are based on performance in competitions.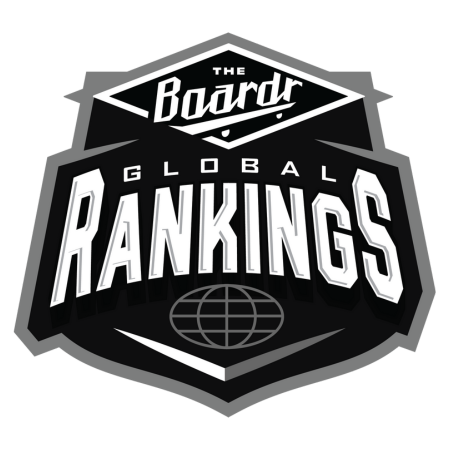 The data behind it is our Skateboarder and BMX Database, the most complete and up to date list there is. We've been maintaining it daily since 2013.
We log results from all publicly published skateboarding and BMX competitions we know of. Each is assigned a point value based on a variety of factors about the event. The top 20 placings in that event are then awarded a certain percentage of the points to calculate these rankings. Events with divisions that have fewer than five riders get allocated half the points due to the lower level of competition. For Advanced divisions, points are cut in half when there are fewer than three riders rather than five.
Skateboarding:
Current Two Years Rankings
Additional Street Reports
Street By Year:
2023
,
2022
,
2021
,
2020
,
2019
,
2018
,
2017
,
2016
,
2015
Street By Gender:
Women
,
Men
Street By Age Group:
Pre-Teen
,
Teen
,
20's
,
30's
,
40's
,
50's and Up
Current Two Years Rankings
Additional Park Reports
Park By Year:
2023
,
2022
,
2021
,
2020
,
2019
,
2018
,
2017
,
2016
,
2015
Park By Gender:
Women
,
Men
Park By Age:
Pre-Teen
,
Teen
,
20's
,
30's
,
40's
,
50's and Up
Current Two Years Rankings
Additional Vert Reports
Vert By Year:
2023
,
2022
,
2021
,
2020
,
2019
,
2018
,
2017
,
2016
,
2015
Vert By Gender:
Women
,
Men
Vert By Age Group:
Pre-Teen
,
Teen
,
20's
,
30's
,
40's
,
50's and Up
BMX:
By Year:
2023
,
2022
,
2021
,
2020
,
2019
,
2018
By Gender:
Women
,
Men
By Age Group:
Pre-Teen
,
Teen
,
20's
,
30's
,
40's
,
50's and Up
By Year:
2023
,
2022
,
2021
,
2020
,
2019
,
2018
By Gender:
Women
,
Men
By Age Group:
Pre-Teen
,
Teen
,
20's
,
30's
,
40's
,
50's and Up