About The Boardr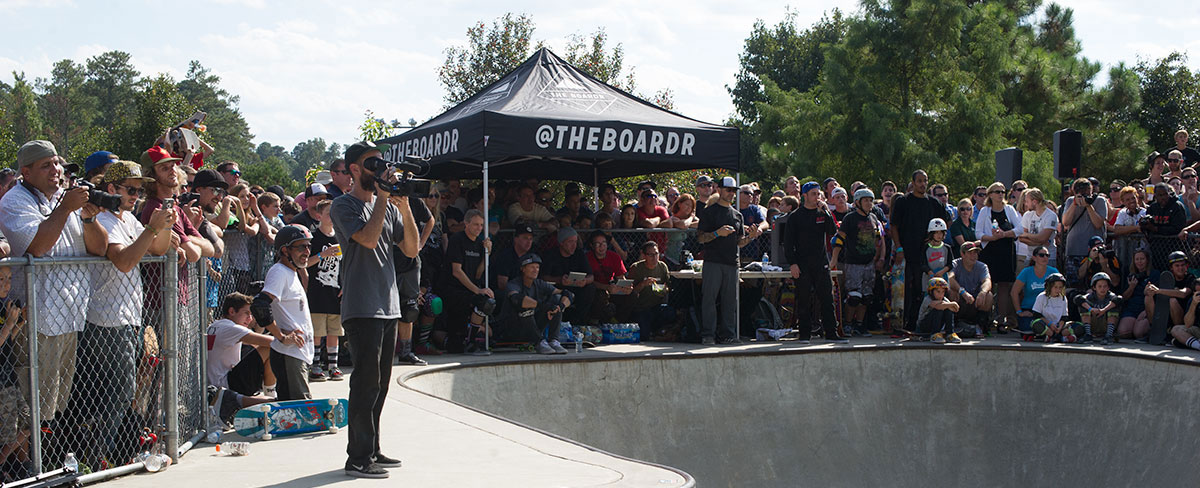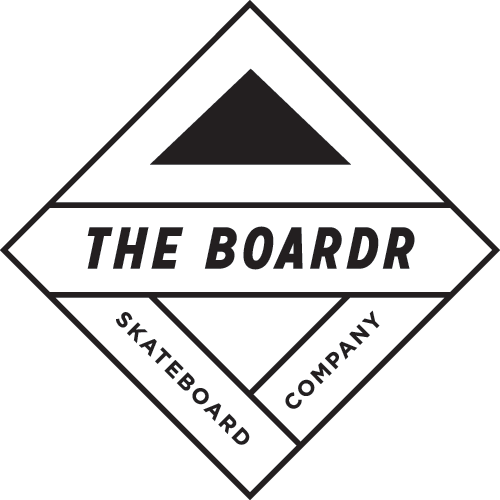 The Boardr is all about skateboarding. We create and run
fun, authentic skateboarding events, both large and small
. We work with small brands and series like Grind for Life and large brands on live broadcast events like Vans Pro Skate Park Series, Copenhagen Open, and more. Our event scoring and administration software,
The Boardr Live™
powers the back end at
nearly every major skateboarding event
.
The Boardr Global Rankings
are the industry's most complete and current ranking system for professional and amateur skateboarding. We also
operate a skate shop both online
and at
our private TF in Tampa
.
In 2015, one of our new projects included
The Boardr Am
, a national amateur skateboarding series where winners are flown to the Finals. In 2015 and 2016, we produced a
full length one hour show for ESPN
that documented the path of the ams and story of the first season. We also continue to
develop new and innovative scoring technologies
, new event formats, maintain
the most complete and updated skateboarder database in the industry
and
the most comprehensive worldwide ranking system
, and more. We are committed to pushing skateboarding on all levels.
Our Partners
A sample of some of the brands we work with to produce skateboarding's top events and competitions.
The Boardr Recent Events
Skateboarding and travel go hand in hand, and The Boardr is all about both. Find us around the world running some of skateboarding's best events from big ones like Vans Pro Skate Park Series to small ones like Grind for Life in Florida. Here are a few recent ones:
Location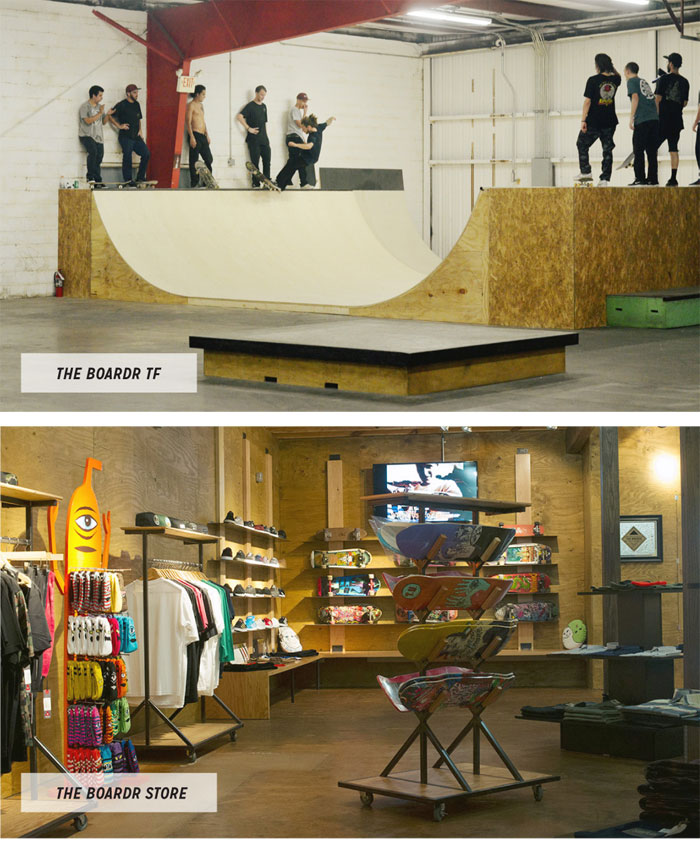 Check out our entire inventory in
The Boardr Store online
. All inventory in the Store is also live and available online with great service and expert skateboard nerds behind it all.
The Boardr TF/Park is open to the public only on weekdays from noon to 5pm and during special events. Check our
Events list
and
join our mailing list
to keep up with everything we're up to.
The Boardr Headquarters
4611 North Hale Avenue,

Tampa

,

Florida

33614
(813) 876 7677
Help@TheBoardr.com
Hours
Monday - Friday, 12pm to 5pm, with
free skateboarding in our private indoor warehouse
.
Returns and Privacy Policy
We'll take your return as long as your item is brand new. There really isn't a time limit so take your time thinking about and hit us up (Help@TheBoardr.com) if anything needs to be returned or exchanged. We'll work with you on any situation within reason. Thanks again for the support.
Return items with your order number on the box and let us know if you'd like to return or exchange. Send it to:
The Boardr, 4611 North Hale Avenue, Tampa, Florida 33614.
We do not sell or share any of your personal information. It is collected solely for purposes of shipping your order to you. We do not store any credit card information on our servers.
The Boardr Bland Opening
We started out small and are slowly growing, so back when we opened our doors, it wasn't a Grand Opening, it was a
Bland
Opening. Here's a tour and introduction of our store from Porpe back when we first opened. In April, we added
Felipe Gustavo as our first team rider
followed soon by
Jereme Knibbs
and
Jake Ilardi
.
The Founders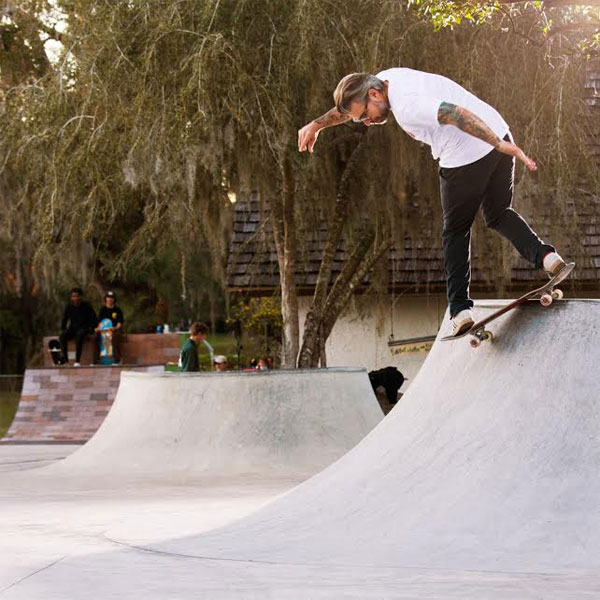 Clements started skateboarding in 1985 in Tampa, Florida at age 12. In 1998, when the opportunity to work at Skatepark of Tampa came along, Ryan sold his lawn maintenance business and never looked back. During his tenure at SPoT as GM, he helped grow the brand to worldwide recognition and co-founded SPoT Productions in 2006. Ryan has also announced hundreds of events from live television to backyard mini-ramp jams. In 2010 Ryan founded
EXCEL Management
with Heath Brinkley. Clients include Paul Rodriguez and most recently, Mark Gonzales. In January of 2013 it was time to move on from the SPoT properties, but continue on with Excel Management and other opportunities in skateboarding, with The Boardr being his latest venture with Rob Meronek, who also left SPoT. Contact Ryan@TheBoardr.com.
Rob Meronek is a software engineer, Certified Public Accountant, and photographer who has been skateboarding for 25+ years, spending much of that time documenting and running events with SPoTlight Productions and Skatepark of Tampa before leaving in 2013 for The Boardr. Rob's first of many software projects was
The Boardr Live
, a full featured event administration and instant scoring app used at many of skateboarding's biggest events including adidas Vans Pro Skate Park Series, The Boardr Am, Zumiez BFF Series, and more. One of Rob's recent projects includes design and development of
an innovative and experimental trick for trick scoring system
, an NBD in skateboarding. Contact Rob@TheBoardr.com.