The Boardr, Platform Group, and Excel Management
Expertise and Authenticity in Skateboarding Services and Solutions
About Us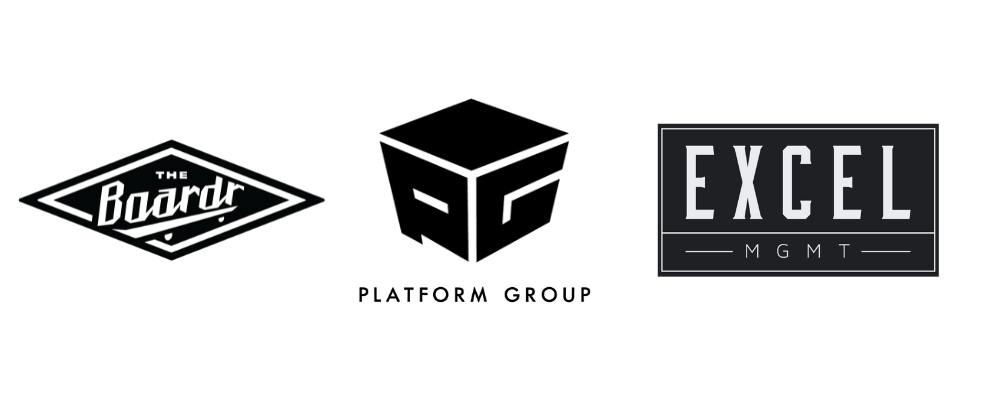 We are a group of three firms headquartered in Tampa that specialize in skateboarding facilities design and construction, events production and consulting, and athlete management.
The Boardr was founded in 2013 and specializes in producing and executing top quality skateboarding events around the world. If you want your event and all the details to be professionally executed by proven experts who live and breathe this industry, The Boardr is who you hire.
Platform Group was founded in 2021 when industry design veteran Tito Porrata joined us to continue designing and building world class skateparks on our team.
Excel Management was founded in 2013 and represents the best athletes in skateboarding including SOTY's Jamie Foy and Ishod Wair and truly legendary people like Mark Gonzales.
Our Clients and Partners Over the Years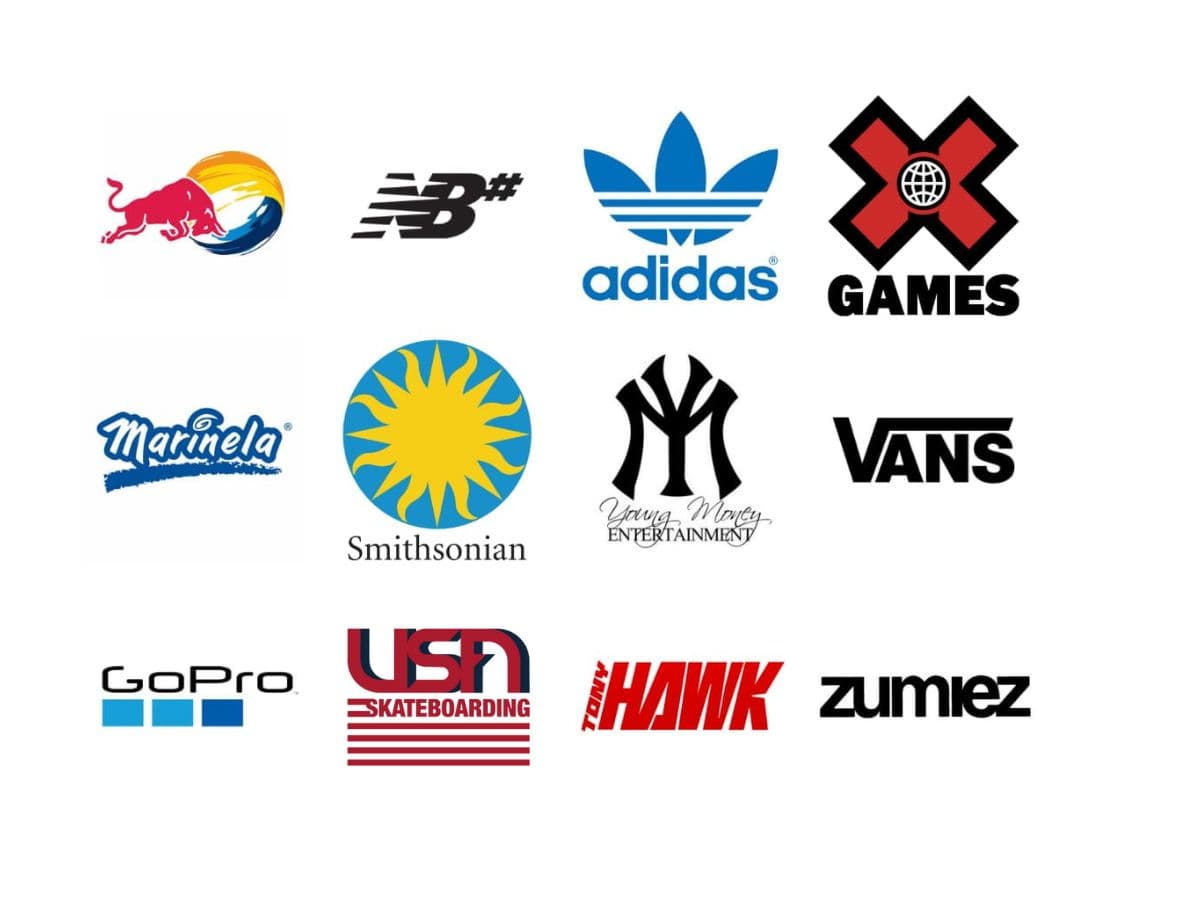 Recent Platform Group Design Projects
Platform Group is our full-service consulting/design/build arm that is made up of veterans in our Action Sports industry. Our group seeks to create amazing, one-of-a-kind custom skateparks.

As a team, we cover any and all of your skatepark needs, and are able to guide you from development to programming the entire life of your future park.

Requests for Proposal and other inquiries can be sent to info@platformgroup43.com.
The Boardr: Creating and Executing Your Event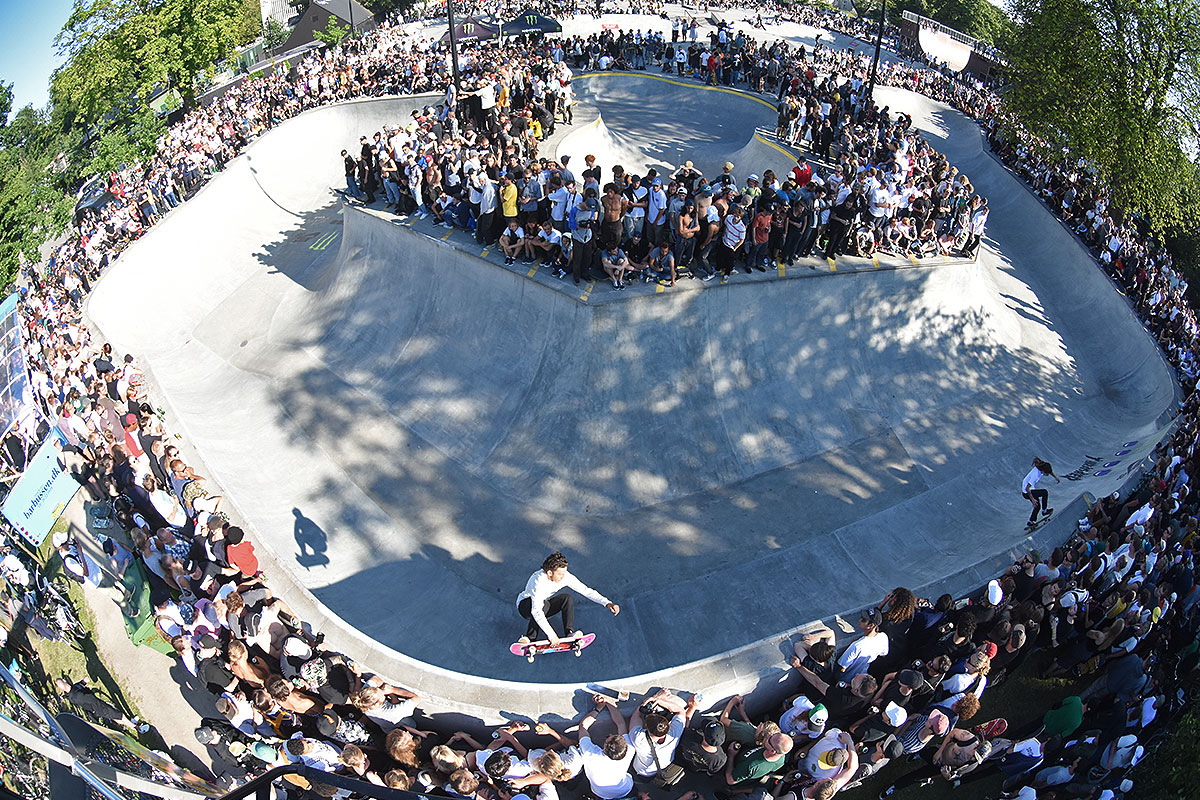 CONSULTATION: Format development, skater recruiting and invites, general needs specific to each individual project.
STAFFING: We provide judges, announcers, key event personnel, and all support staff required to run a turnkey operation.
INFRASTRUCTURE: We come with all the equipment needed to run the event including scoring, registration, check-in, and more.
MEDIA: We provide top quality photography and video production in a professional and authentic manner, including personal delivery to top influencers.
Our Technology
The Boardr Live™
: an instant scoring and event administration system used by the majority of the skateboarding industry, including USA Skateboarding.
Live and instant scoring to live TV, web, monitors, and jumbotrons
Shared skateboarder database among all industry event organizers to minimize data entry
Accurate and current data exists for every top pro and amateur skateboarder in the world, including social media
Simple and easy integration with TV and Web Broadcasting graphics packages
Results included in The Boardr Global Ranks
Our Facility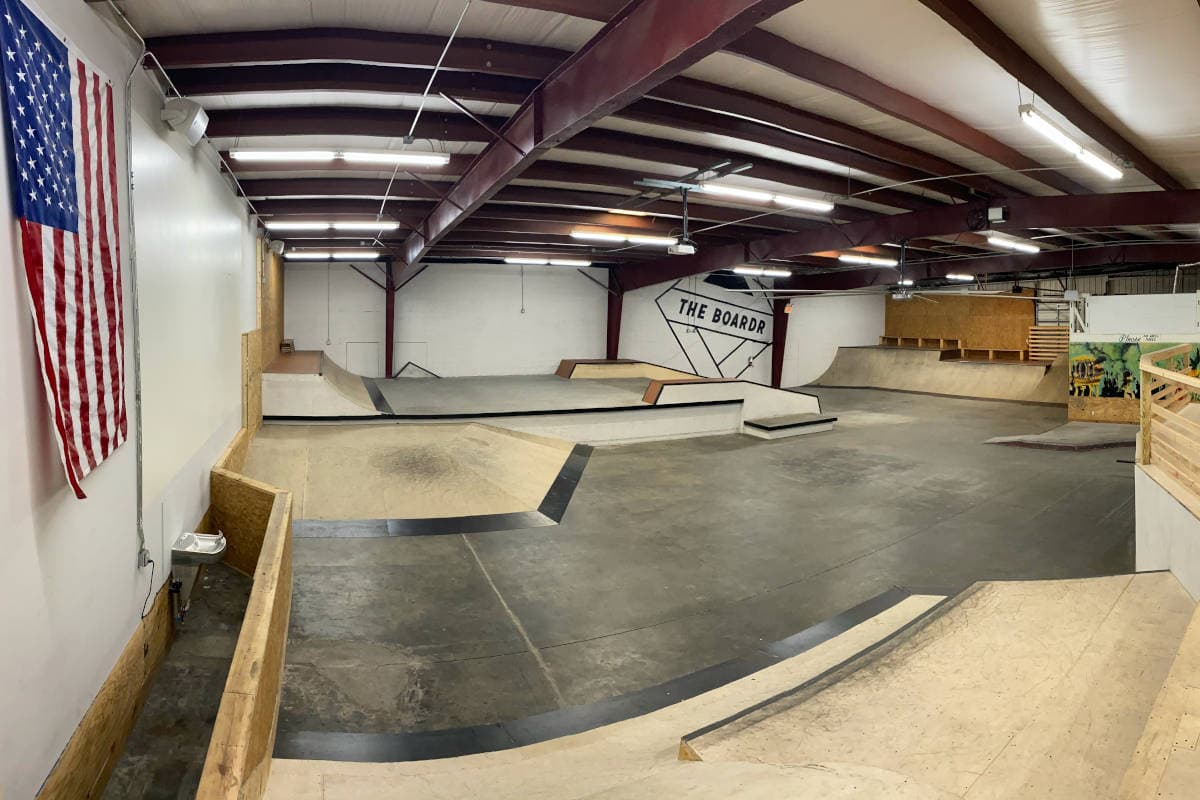 The Boardr headquarters and offices in Tampa, Florida include a regularly updated private skateboard park and events space. Check out a tour of our facility here.
Our Data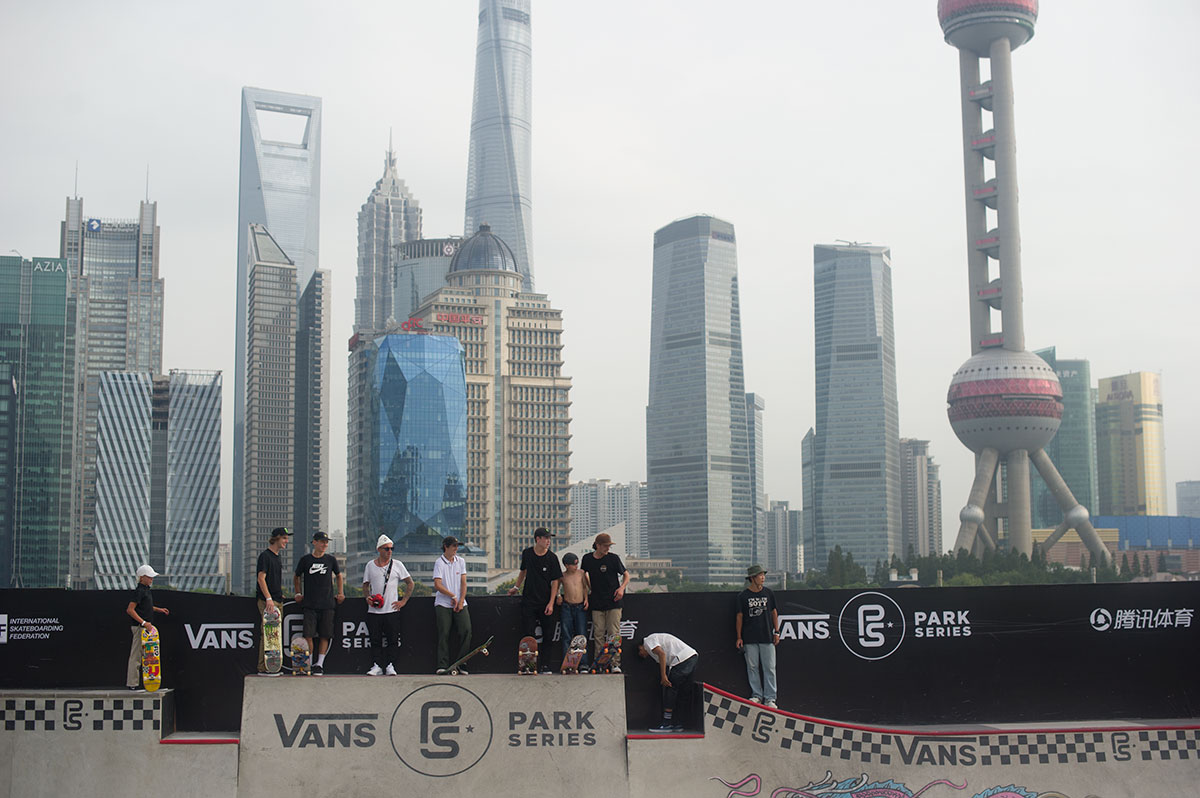 The Boardr's data on skateboarding and competitions is by far the best information available and strenghtening daily with constant maintenance and content contributions for over a decade.
32,000+ profiles actively maintained
17,000+ have placed top 20 or higher to earn a ranking in The Boardr Global Rank
36,000+ YouTube videos logged to individual skater profiles
14,000+ professional quality photos taken by The Boardr Staff Photographers logged to individual skater profiles
If anyone wants information on skateboarders and where they stand, The Boardr is where all searching sends you
Sample Event: Tony Hawk's Vert Alert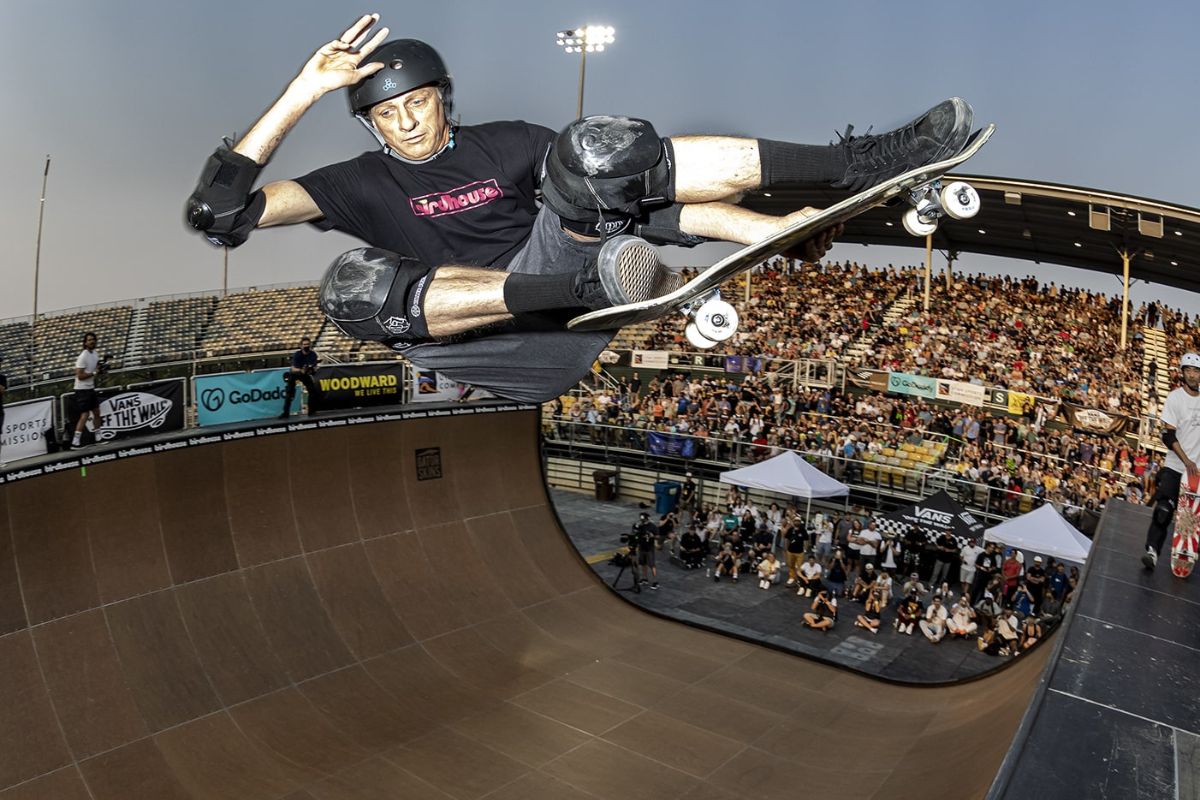 When Tony Hawk recently decided to bring back vert contests to a national and international level, his team consulted with us to develop everything from the format to the judging criteria, in addition to our ordinary planning and execution of the event. We also developed a custom "super live" scoring system that gives the fans live progress of what the judges are thinking as the jam unfolds. We worked with the broadcast staff to provide seamless data integration for tv graphics. For the open component of the event, we handled pre-registration, check-in, and athlete management and services at all levels of the event.
Sample Event: Vans Park Series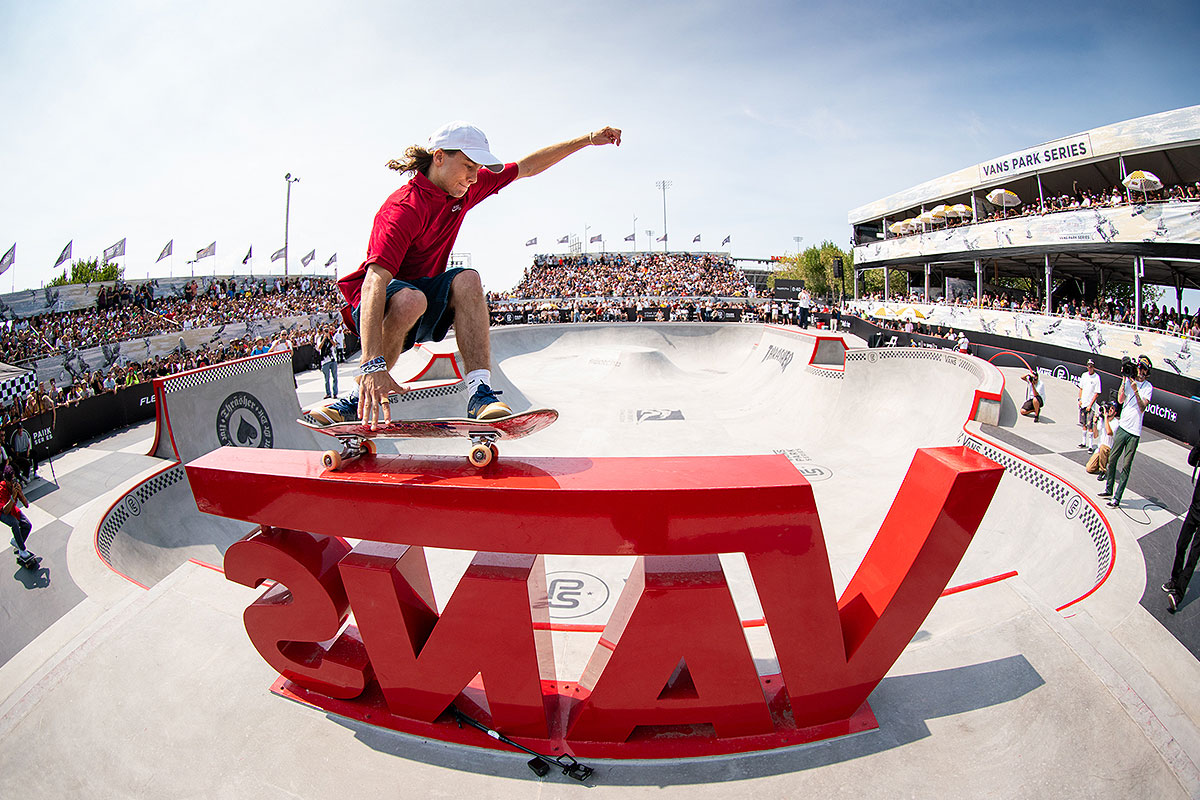 This ground breaking and game changing event series for park terrain skateboarding started in 2016. Vans knew to get it right, they needed to partner up with the team at The Boardr to create a top tier event that the industry and skateboarding professionals would support and attend. But work on VPS started long before that. In 2015, we sat down with Vans and hashed out everything from the fine details of seasonal rankings and points, to the long term picture and path to Tokyo for the Olympic Games. At each stop, The Boardr is contracted by Vans to provide full turnkey operational support, including live and instant scoring services via The Boardr Live™.
Sample Event: Red Bull Hart Lines Detroit
When Ryan Sheckler and Red Bull get an idea for one of the biggest new events in skateboarding, they know who to get to work with from the start. Nearly two years in advance, when it was just an idea over lunch, Red Bull and Ryan had already brought in The Boardr to consult, plan, and review everything from potential site visits to developing new and innovative scoring systems that changed the same old rules of skateboarding contests forever. Hart Lines was born out of all this work with a new format factoring in an element of speed. The Boardr has proudly produced three years this leading Red Bull Signature Series event.
Let's Work Together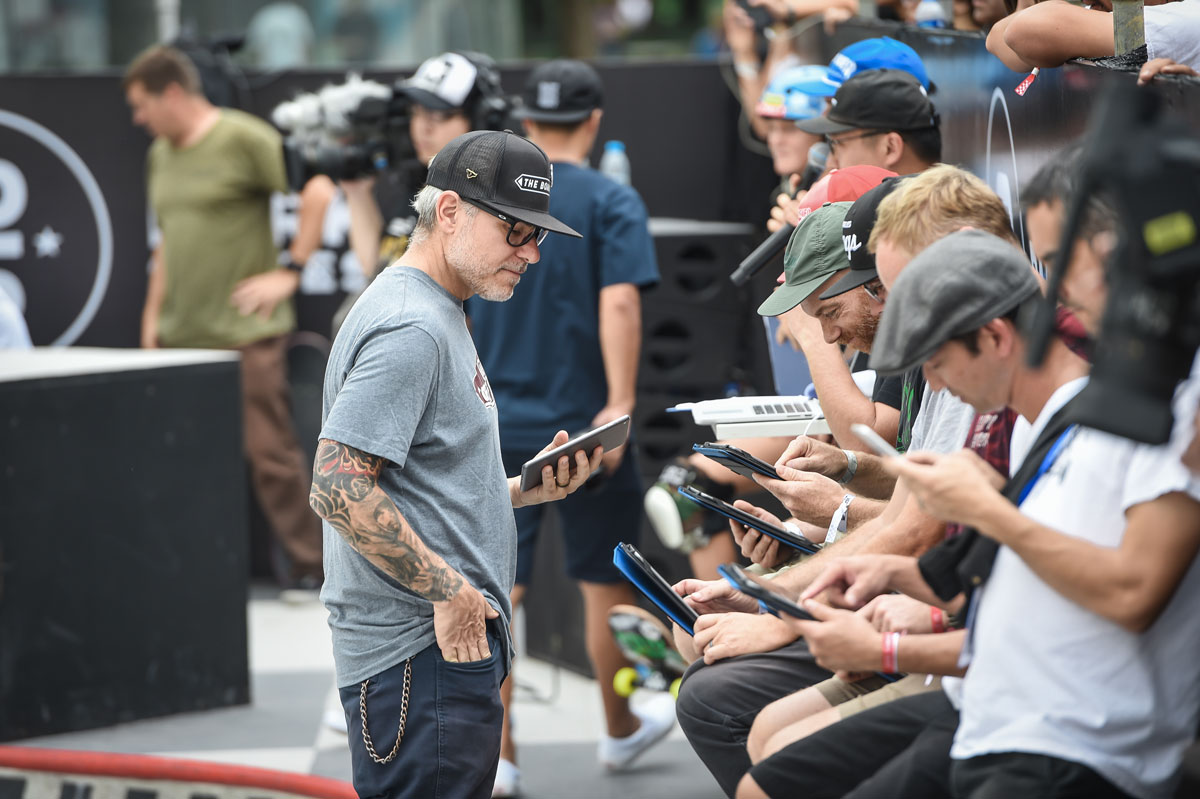 Contact us: help@theboardr.com
Meet Ryan Clements, Founder and President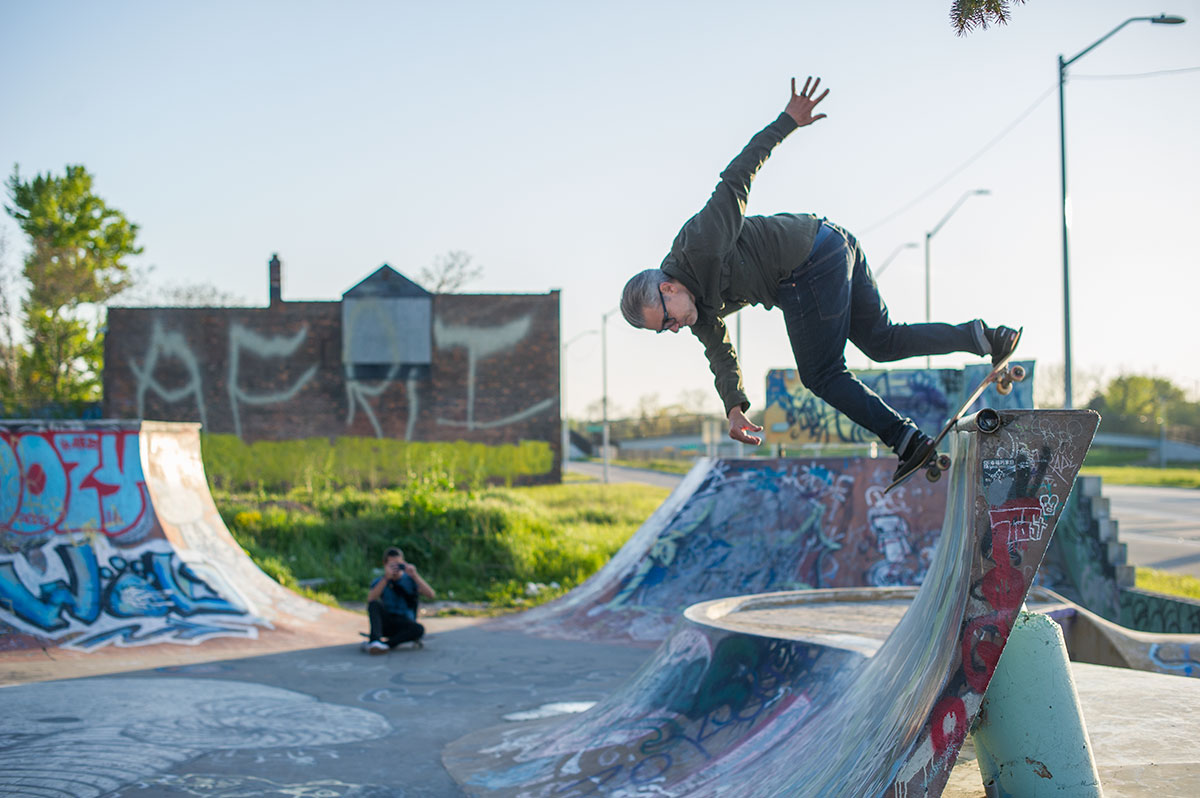 Ryan Clements was put on this earth to ride skateboards and own businesses. His first entrepreneurial taste came in the form of a lawn service he started shortly after graduating high school.
In 1998, after figuring out he wasn't a lifer in the blue-collar world, Ryan sold that entity and got a job that would cater to his one true passion of skateboarding. As GM at Skatepark of Tampa, he helped grow SPoT to a world-renowned facility that runs the best amateur and professional contests in the industry. This led to him co-founding SPoT Productions in 2006, a company whose sole focus was producing skateboarding events on a global scale. It was also around this time that Ryan started investing in real estate and building an impressive portfolio of rental properties.
Upon his departure from the SPoT businesses in 2013, Ryan's complete focus turned to Excel Management, a company he co-founded in 2010 to provide financial services to some of the biggest names in skateboarding. With a client list that contains names like Mark Gonzales, Ishod Wair, and Nora Vasconcellos, it's no surprise that Excel has become the go-to agency for contract negotiations and the cultivation of credible skateboarding careers.
Although Excel was flourishing, Ryan still had the itch to run events, so after a reunion with former SPoT colleagues Rob Meronek and Jorge Angel, The Boardr was founded. Since its inception in 2013, The Boardr has become pinnacle in the skateboard event/contest realm.
The crazy thing is, he wasn't done. In 2021, along with Tito Porrata, The Platform Group was created to offer cities and municipalities a more modern approach to skatepark design and construction.
In 2023, Ryan's dedication and contributions to skateboarding earned him an induction into the Florida Skateboard Hall of Fame. When he's not traveling the world on his beloved Delta Airlines, Ryan likes to spend time at home with his wife and two daughters, while skating his "Dream Driveway" and constructing insane ice cream sundaes.
Meet Rob Meronek, Founder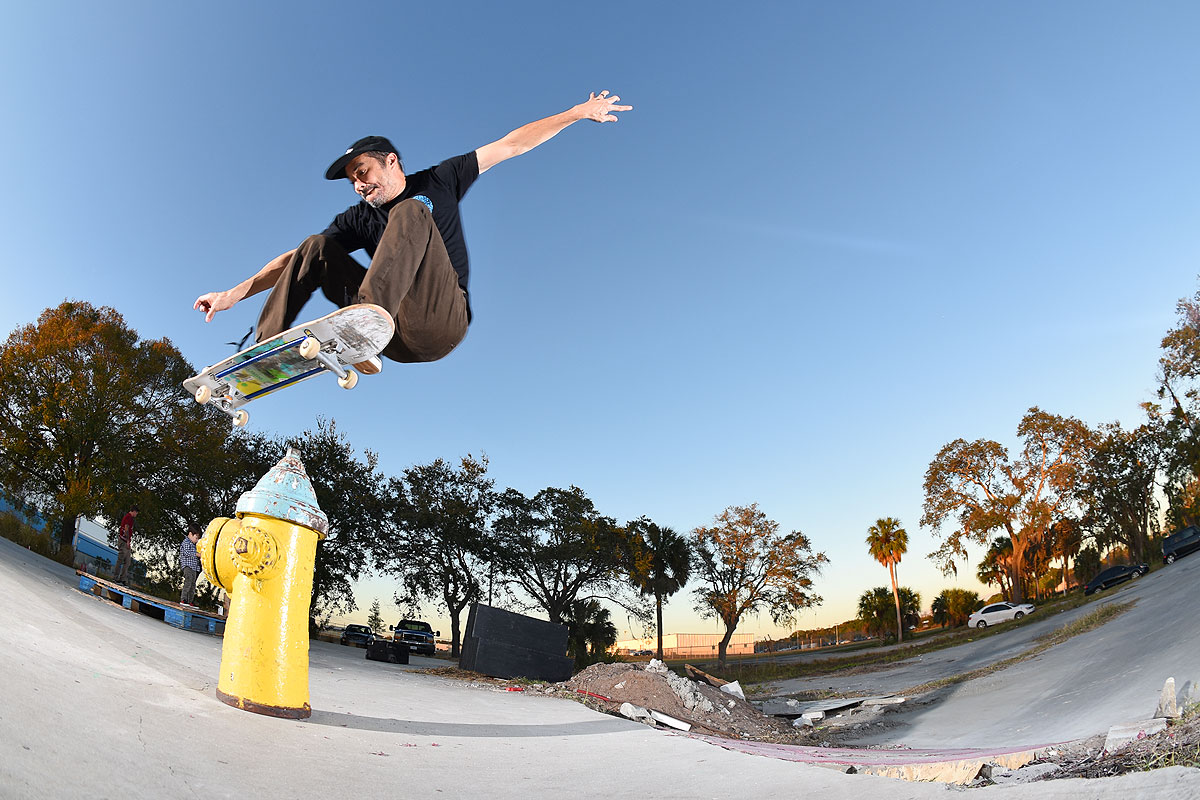 Rob Meronek is a software engineer, Certified Public Accountant, and photographer with over 25 years invested into skateboarding. He was born in the Philippines, and started skating in upstate New York, where skateboarding went from childhood toy to lifelong dream. After moving to Tampa and graduating from the University of South Florida, Rob got his foot in the door at Skatepark of Tampa by exchanging bookkeeping services for free skating. This eventually led Rob to quit his accounting firm job and join SPoT full-time in 2001. What Rob accomplished in the coming years is impressive. He created the SPoT's POS system and on-line retail store, one of the first live inventory websites in the industry at the time, as well as co-founded SPoTLight Productions, an extension of SPoT whose sole purpose was organizing and executing skateboarding events around the world. After parting ways with SPoT in 2013, he joined back up with old co-worker Ryan Clements to create The Boardr, a new agency with a new vision and approach to how skateboarding events are organized and run, with its main focus being the relationships between event organizers, sponsors, and most importantly, the skaters. With that came the development of "The Boardr Live," an innovative scoring app that is now used by event organizers around the world to handle every task necessary in running a proper skateboard contest. Outside of skateboarding, Rob is fascinated by anything tech-related. In his free time, he likes to skate his backyard mini-ramp. Rob also helps his wife Brittany run her greeting card business, "Humdrum Paper," while raising their two sons, Alvis and Remington.
Meet Tito Porrata, Founder at Platform Group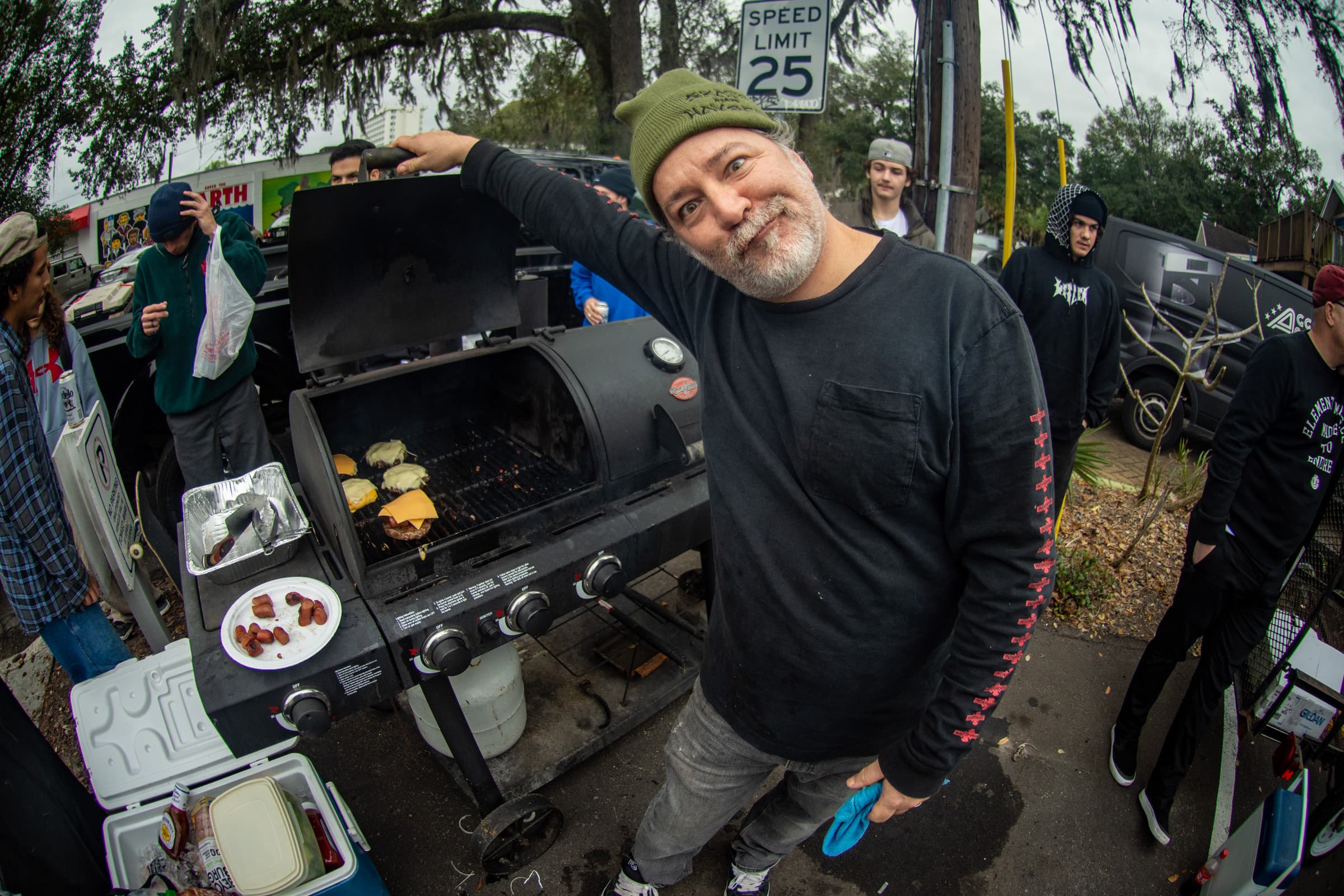 Tito discovered skateboarding in 1985 and has worked in the skateboarding industry for the majority of his professional life. He has experience in both retail and events, and is an expert in skateboarding culture. In 2001 Tito aligned his career to focus on skatepark design and construction. His expertise lies in municipal, private, and specialty structures and has been a part of building hundreds of skateparks. After two decades working for various companies, he founded Platform Group with Ryan Clements and Rob Meronek. His goal: create skatepark environments that not only function well, but also honor art and aesthetics, providing an inclusive and positive experience for the skateboarding community and beyond. Aside from skateboarding, Tito is passionate about his family, art, and food.
Meet Jorge Angel, Agent, VP at Excel Management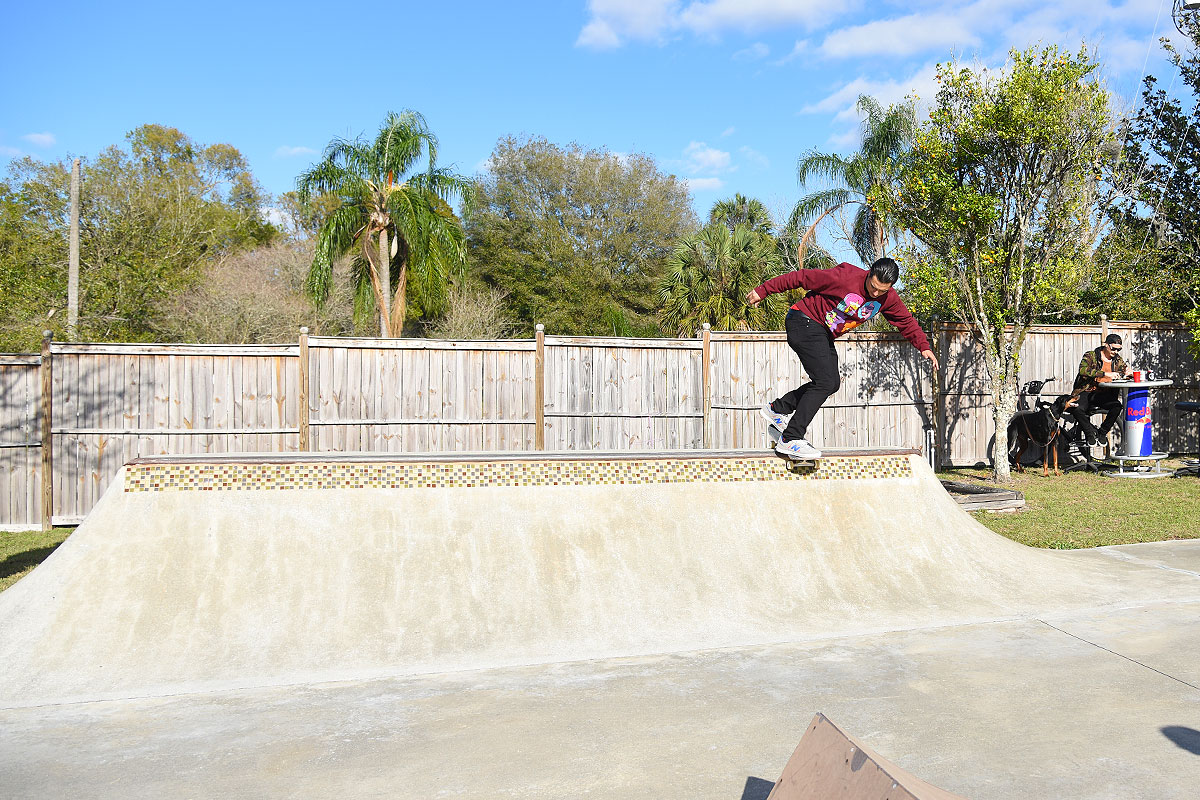 Jorge Angel has been busy chasing the American Dream since arriving to the United States from Colombia at the ripe age of one. Growing up in Brandon, Florida, Jorge literally played every sport as a child, until that magical day he got a skateboard. This event transformed his life and career path in ways he would never imagine. After a brief tenure at The Gap, Jorge used his retail experience to get his foot in the door at Skatepark of Tampa, a place he always dreamed about working for while coming up in the Tampa skate scene. After a year, he left SPoT to pursue college, and triumphantly returned in 2006, while finishing up his degree in Political Science from the University of South Florida. Upon his exit from SPoT in 2013, Jorge focused all of his attention to Excel Management, carving out a unique role in skateboarding as an agent/business manager/mentor for many of today's top skaters that are navigating the tricky world of professional skateboarding. In his free time, Jorge can be found skating, serving up aces on the tennis court, or hanging out at home with his wife, Devin, and their sons, Apollo, Atlas, and Ares.
The Boardr Years in Review
Each year, we produce a year in review edit of all the things in skateboarding that we were lucky enough to be a part of. Thanks to everyone who works with us and everyone who attends all this stuff we're up to.
Stay Informed
Twice a month, we send out the best in skateboarding and BMX events.