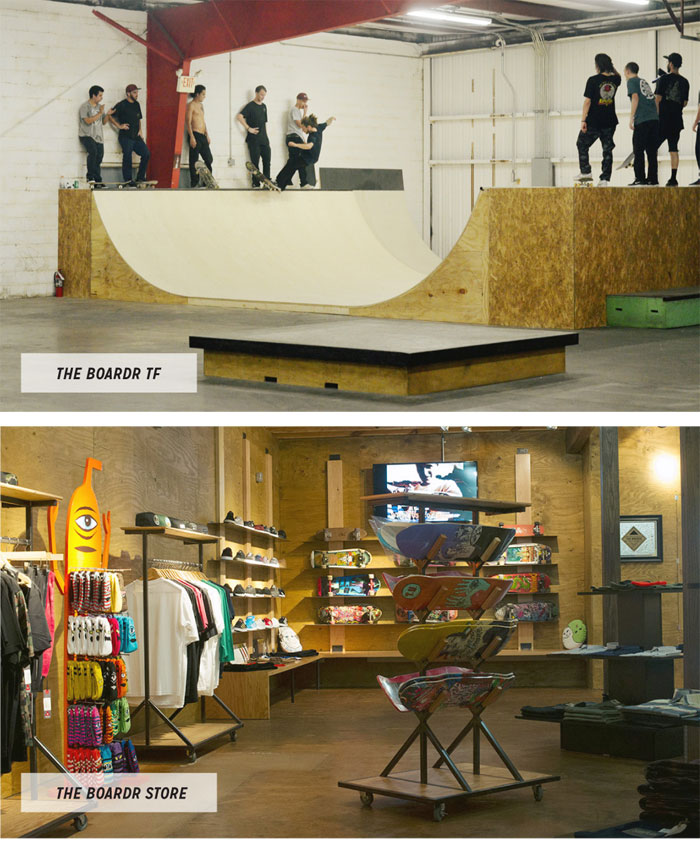 Check out our entire inventory in
The Boardr Store online
. All inventory in the Store is also live and available online with great service and expert skateboard nerds behind it all.
The Boardr TF/Park is open to the public only on weekdays from noon to 5pm and during special events. Check our
Events list
and
join our mailing list
to keep up with everything we're up to.
The Boardr Headquarters
4611 North Hale Avenue,

Tampa

,

Florida

33614
(813) 876 7677
Help@TheBoardr.com
Hours
Free skateboarding in our indoor skatepark!
Store and Park, Friday to Sunday: noon to 6pm
Store Only, Monday to Thursday: noon to 6pm
Returns and Privacy Policy
We'll take your return as long as your item is brand new. There really isn't a time limit so take your time thinking about and hit us up (Help@TheBoardr.com) if anything needs to be returned or exchanged. We'll work with you on any situation within reason. Thanks again for the support.
Return items with your order number on the box and let us know if you'd like to return or exchange. Send it to:
The Boardr, 4611 North Hale Avenue, Tampa, Florida 33614.
We do not sell or share any of your personal information. It is collected solely for purposes of shipping your order to you. We do not store any credit card information on our servers.
The Boardr Bland Opening
We started out small and are slowly growing, so back when we opened our doors, it wasn't a Grand Opening, it was a
Bland
Opening. Here's a tour and introduction of our store from Porpe back when we first opened. In April, we added
Felipe Gustavo as our first team rider
followed soon by
Jereme Knibbs
and
Jake Ilardi
.