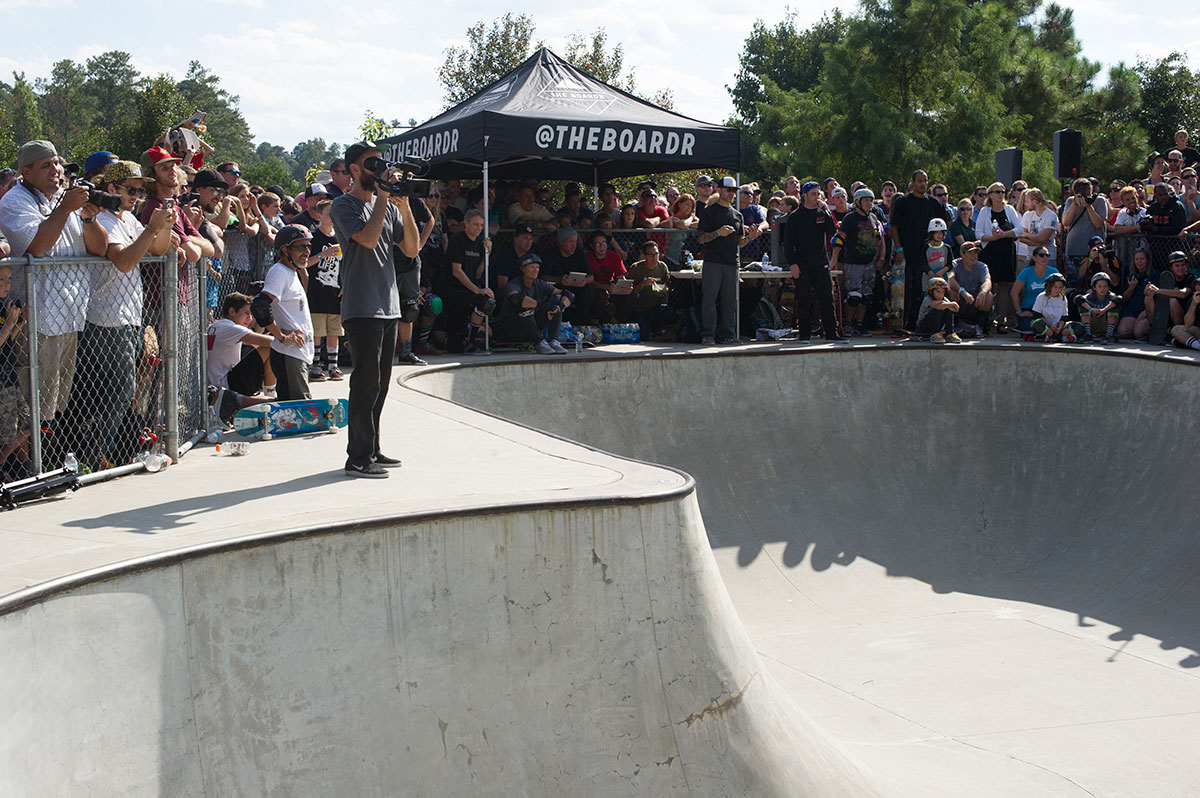 About The Boardr
We host and organize many of skateboarding's top global events.
The Boardr also owns and operates grassroots series such as The Boardr Open and Grind for Life. These annual events target younger, newer participants and cover the United States.
We want to grow skateboarding and help you also do what we do, so we made this in depth roadmap on how to run your own skateboarding event.
Our software, The Boardr Live™, powers several top events in skateboarding, from registration and start lists to live scoring and broadcast data integration.
If you want your event and all the details to be professionally executed by proven experts who live and breathe this industry, The Boardr is who you hire.
Our Clients and Partners Over the Years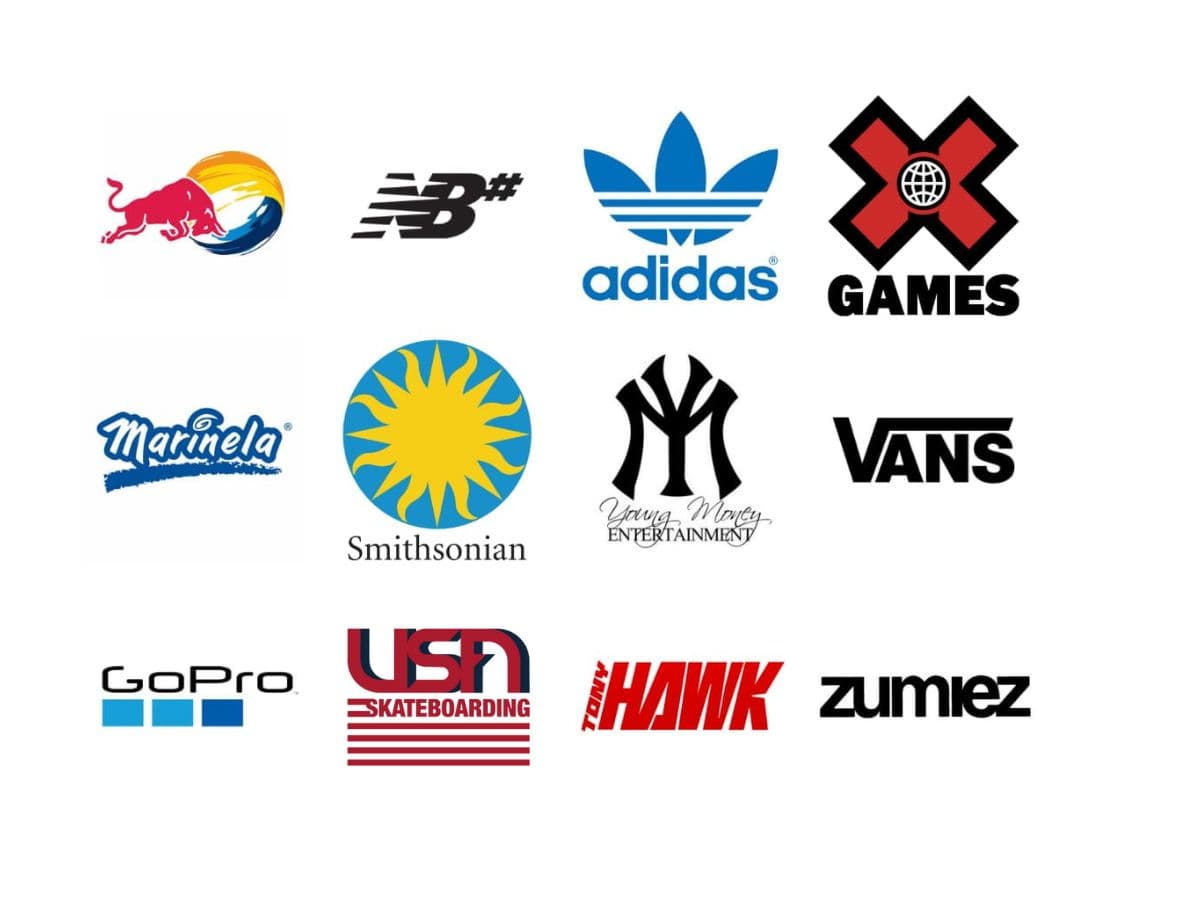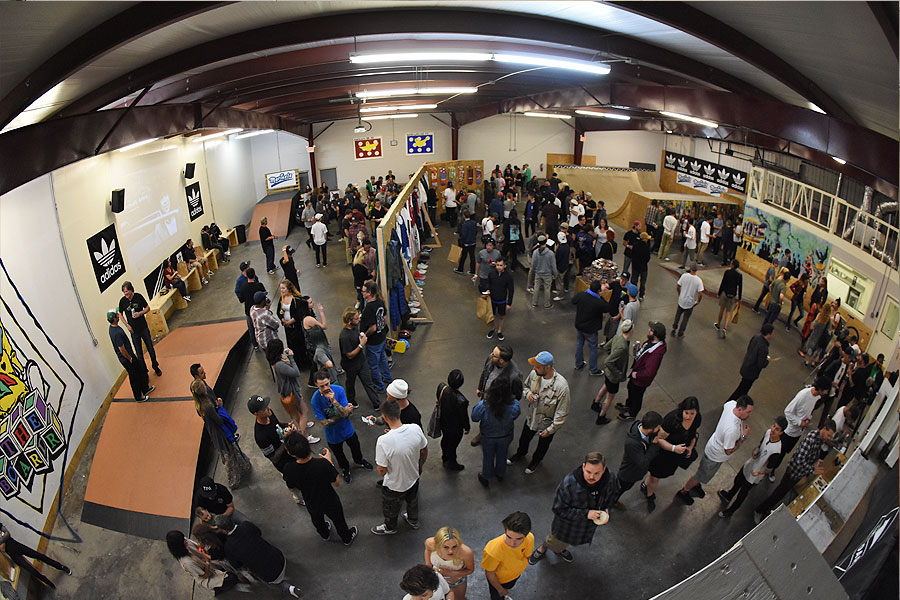 Creating and Executing Your Event
CONSULTATION: Format development, skater recruiting and invites, general needs specific to each individual project.
STAFFING: We provide judges, announcers, key event personnel, and all support staff required to run a turnkey operation.
INFRASTRUCTURE: We come with all the equipment needed to run the event including scoring, registration, check-in, and more.
MEDIA: We provide top quality photography and video production in a professional and authentic manner, including personal delivery to top influencers.
Our Technology
The Boardr Live™
: an instant scoring and event administration system used by the majority of the skateboarding industry.
Live and instant scoring to live TV, web, monitors, and jumbotrons
Shared skateboarder database among all industry event organizers
Accurate and current data exists for every top pro and amateur skateboarder in the world, including social media
Simple and easy integration with TV and Web Broadcasting graphics packages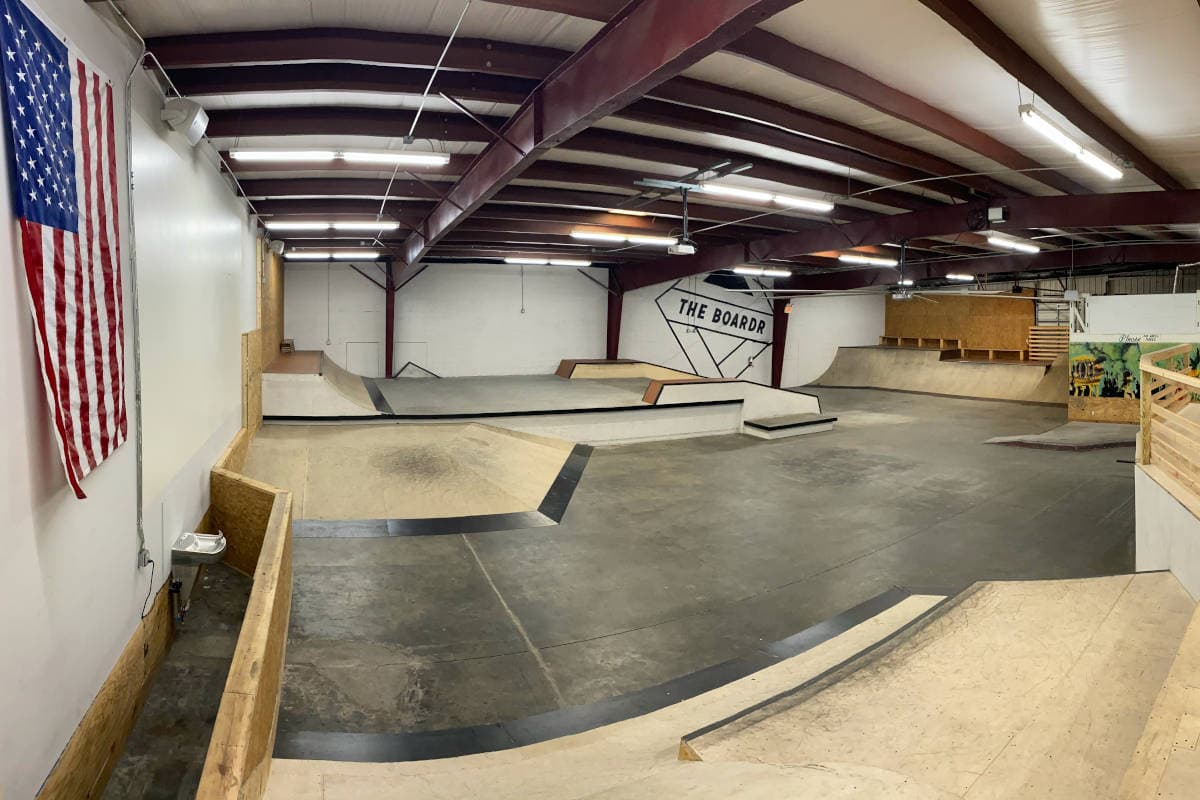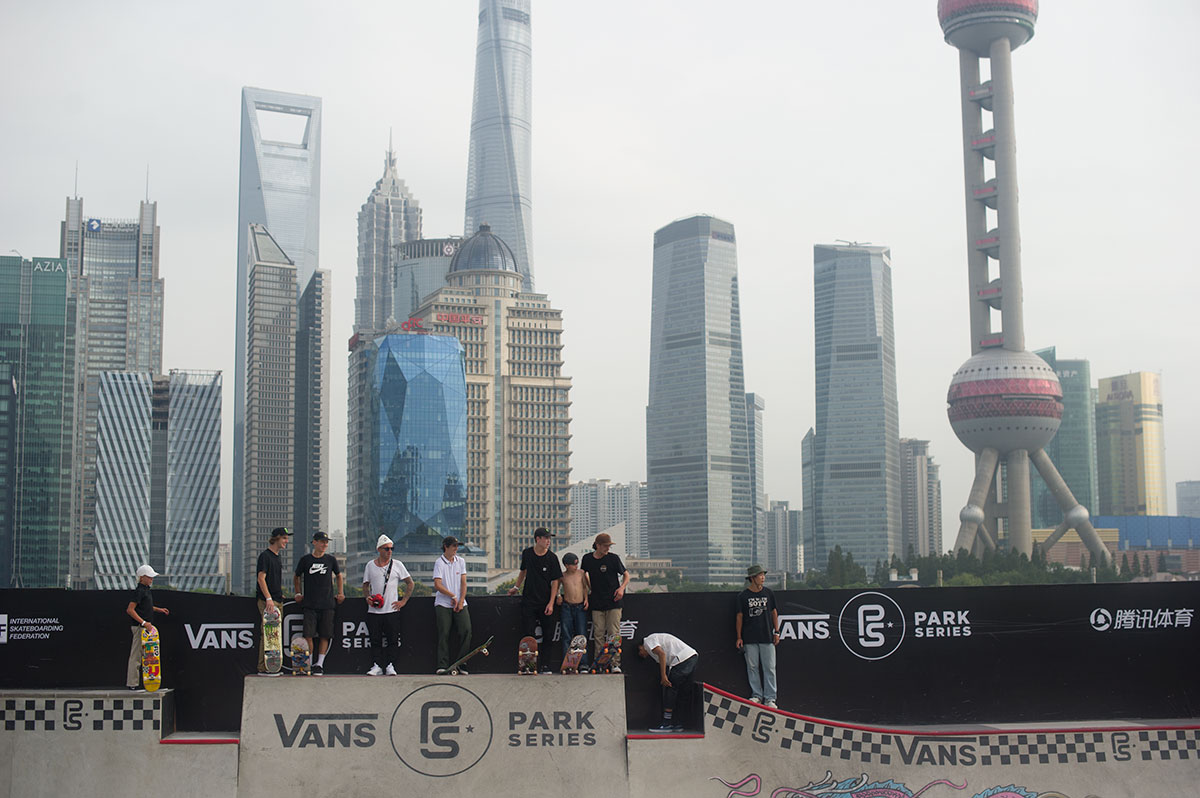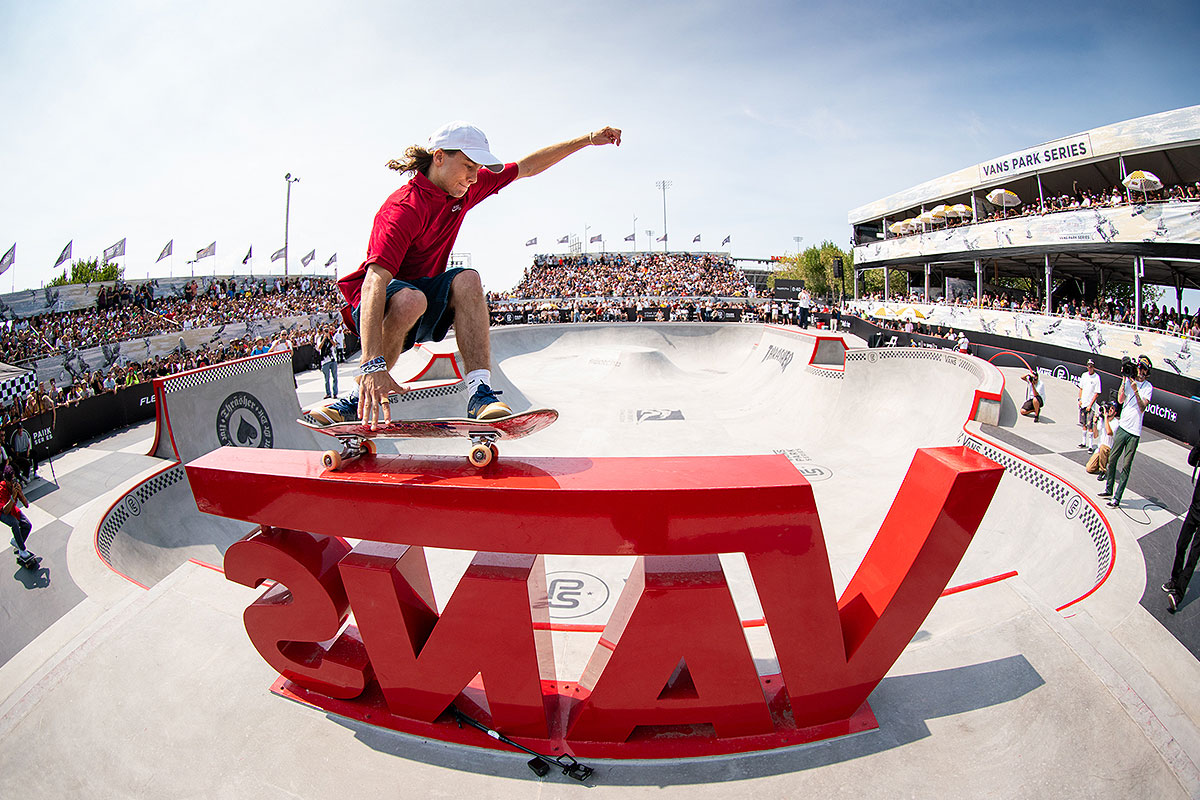 Sample Event: Vans Park Series
This ground breaking and game changing event series for park terrain skateboarding started in 2016. Vans knew to get it right, they needed to partner up with the team at The Boardr to create a top tier event that the industry and skateboarding professionals would support and attend. But work on VPS started long before that. In 2015, we sat down with Vans and hashed out everything from the fine details of seasonal rankings and points, to the long term picture and path to Tokyo for the Olympic Games. At each stop, The Boardr is contracted by Vans to provide full turnkey operational support, including live and instant scoring services via The Boardr Live™.
Sample Event: Ryan Sheckler's Red Bull Hart Lines Detroit
When Ryan Sheckler and Red Bull get an idea for one of the biggest new events in skateboarding, they know who to get to work with from the start. Nearly two years in advance, when it was just an idea over lunch, Red Bull and Ryan had already brought in The Boardr to consult, plan, and review everything from potential site visits to developing new and innovative scoring systems that changed the same old rules of skateboarding contests forever. Hart Lines was born out of all this work with a new format factoring in an element of speed. The Boardr has proudly produced three years this leading Red Bull Signature Series event.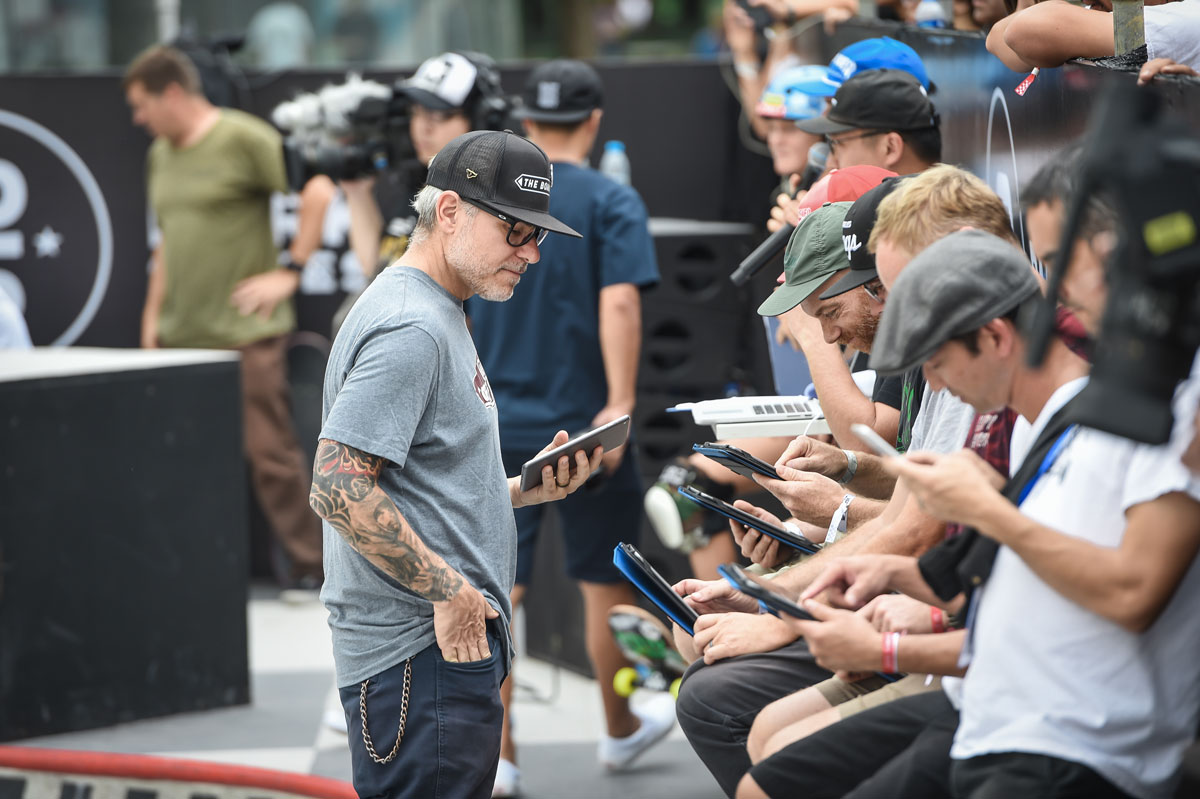 Let's Work Together
Contact us: help@theboardr.com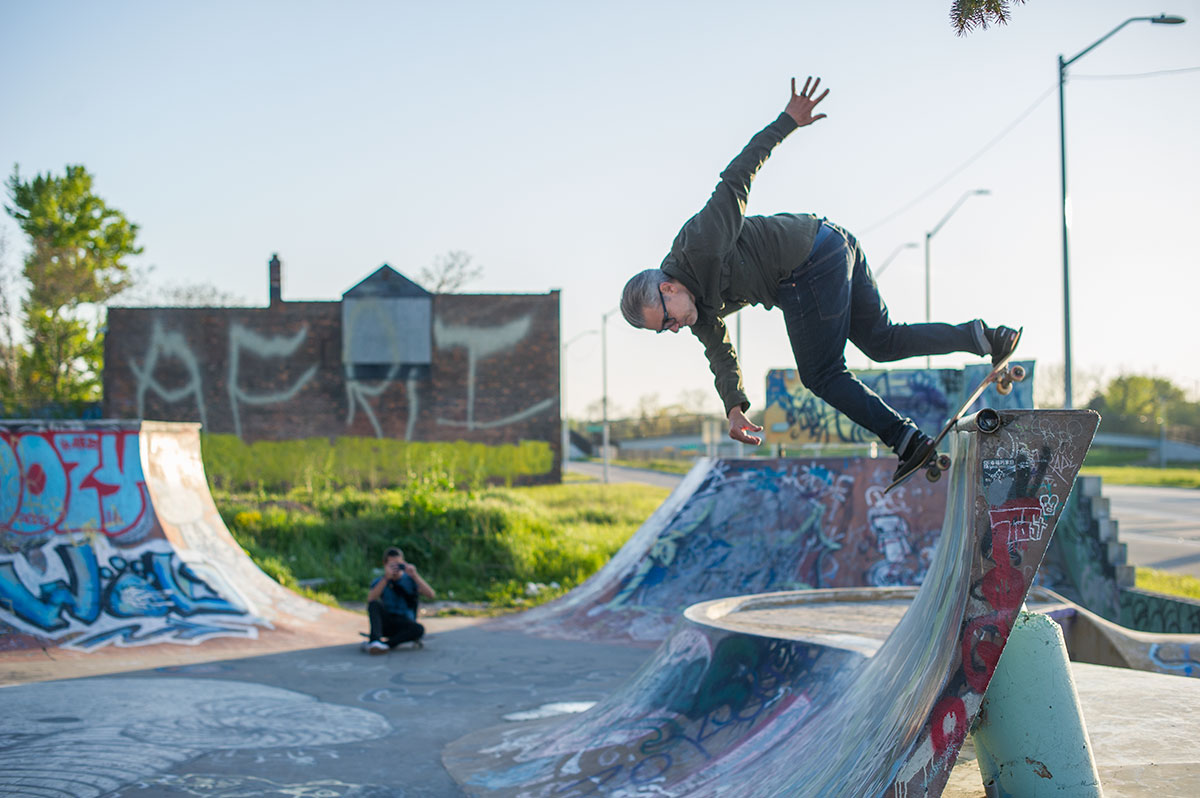 Staff: Ryan Clements, Founder
Ryan Clements has breathed skateboarding since first discovering the activity in Tampa, Florida in 1985. A true student of the school of hard work, Ryan owned a lawn care business until 1998, when he traded in his mower for a desk, a PC, and a new role as GM of Skatepark of Tampa. At SPoT he helped grow the brand to worldwide recognition, solidified Tampa Am and Tampa Pro as premiere events, and appeared as a guest character in the Tony Hawk Pro Skater video game franchise. In 2006, Ryan co-founded SPoT Productions, a company whose sole focus was producing skateboarding events on a global scale. Upon his departure from the SPoT businesses in 2013, Ryan's professional focus turned to Excel Management, a company he co-founded in 2010 to help some of the biggest names in skateboarding set up retirement funds, pay taxes, and sustain a living long after their careers are over. More recently Excel has become the go-to agency for contract negotiations and the cultivation of credible skateboarding careers. Ryan then went on to co-found The Boardr in 2013. Since its inception, Ryan has been behind-the-scenes at events ranging from backyard mini-ramp jams and art shows, to full scale live television broadcasts. When he gets time at home, Ryan enjoys skating his "Dream Driveway," and taking his wife and two daughters to Bo's, his neighborhood ice cream shop.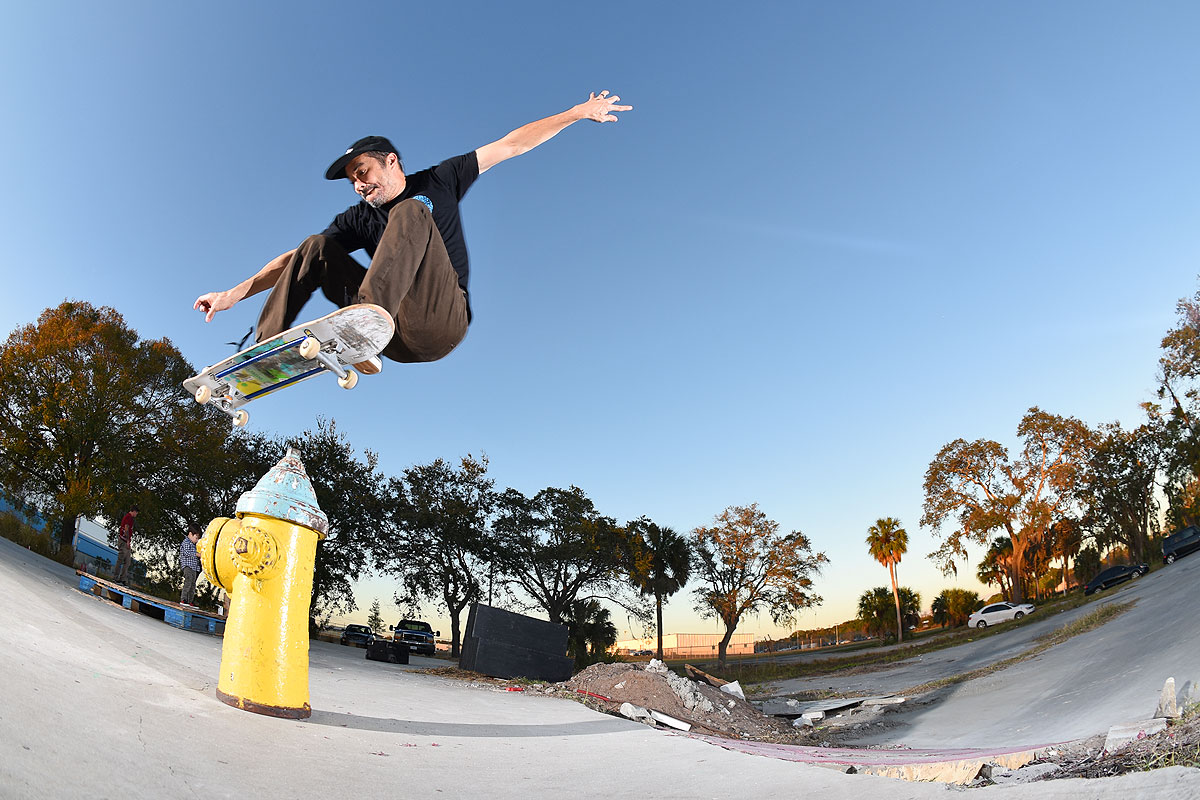 Staff: Rob Meronek, Founder
Rob Meronek is a software engineer, Certified Public Accountant, and photographer with over 25 years invested into skateboarding. He was born in the Philippines, and started skating in upstate New York, where skateboarding went from childhood toy to lifelong dream. After moving to Tampa and graduating from the University of South Florida, Rob got his foot in the door at Skatepark of Tampa by exchanging bookkeeping services for free skating. This eventually led Rob to quit his accounting firm job and join SPoT full-time in 2001. What Rob accomplished in the coming years is impressive. He created the SPoT's POS system and on-line retail store, one of the first live inventory websites in the industry at the time, as well as co-founded SPoTLight Productions, an extension of SPoT whose sole purpose was organizing and executing skateboarding events around the world. After parting ways with SPoT in 2013, he joined back up with old co-worker Ryan Clements to create The Boardr, a new agency with a new vision and approach to how skateboarding events are organized and run, with its main focus being the relationships between event organizers, sponsors, and most importantly, the skaters. With that came the development of "The Boardr Live," an innovative scoring app that is now used by event organizers around the world to handle every task necessary in running a proper skateboard contest. Outside of skateboarding, Rob is fascinated by anything tech-related. In his free time, he likes to skate his backyard mini-ramp. Rob also helps his wife Brittany run her greeting card business, "Humdrum Paper," while raising their two sons, Alvis and Remington.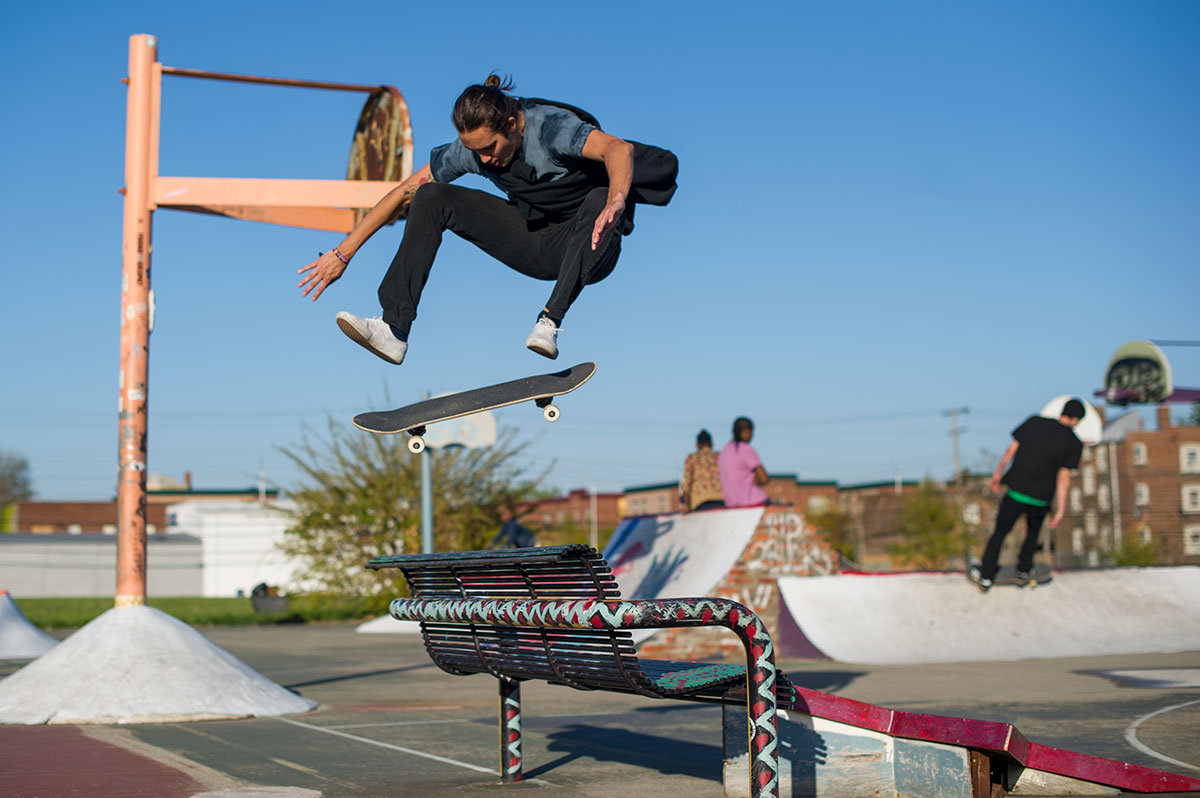 Staff: Dylan Perry, Project Manager
Dylan Perry has been a part of the skateboard industry almost as long as he has been a skateboarder. A lifelong resident of Tampa, Florida, Dylan skated and worked a regular teenage job at a car wash until 2005. Then he was handed a set of keys to Skatepark of Tampa. He worked hard and skated harder, eventually turning heads and getting noticed at Tampa Am 2006 during Best Trick. Dylan then spent the next 10 years traveling the world as a sponsored am, while keeping Tampa as home base in between trips. In 2015, he started the transition to a role behind-the-scenes in the contest world, taking subcontracting gigs with former employer, Ryan Clements. This led to full-time employment with The Boardr in 2016, where he uses both his creative and organizational skills as a project manager for skateboarding events around the globe. Outside of skateboarding, Dylan enjoys creating art through graphic design, spray paint, and stencils on canvas. He also has a passion for spending time in his kitchen, preparing delicious meals for his friends and family.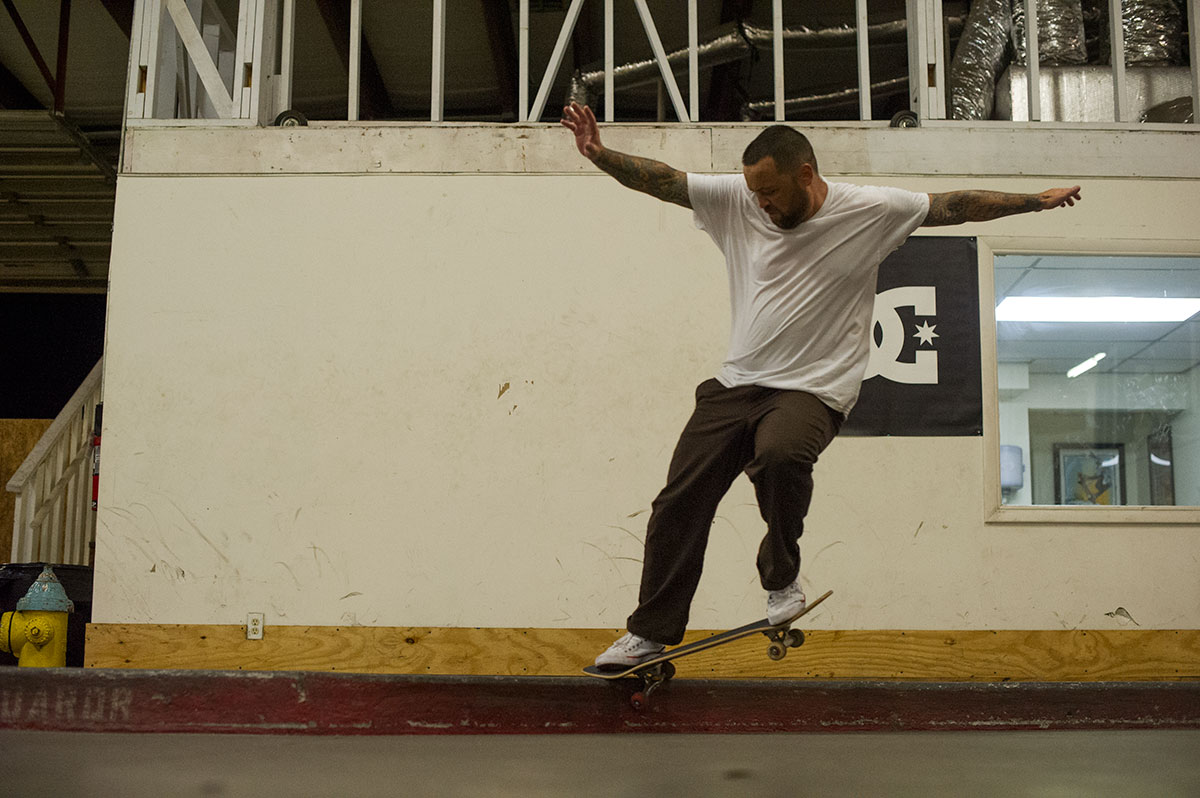 Staff: Justin Ryan, HQ Manager
A humble man originally from Gilman, Iowa, Justin Ryan was raised with that Midwest mentality of working hard and keeping your mouth shut. He started skating in 1986, and still vividly remembers that first Lance Mountain deck his uncle bought him. Growing up, Justin found time to skate in between his other passions, wrestling and soccer. After successful years in both sports at the high school level, Justin went on to play soccer at Luther College, then Grand View University. Upon graduating from college, Justin opened Subsect Skateshop in Des Moines, which he operated from 1997-2005, before selling to Heath Kirchart and moving to Tampa. Justin then worked as the buyer for Skatepark of Tampa, ultimately moving on and settling in as the HQ manager for The Boardr. Now his responsibilities include running The Boardr's brick and mortar shop and online business, as well as managing fulfillment for Omar Salazar's brand, Doom Sayers. When Justin has free time, he enjoys watching the Manchester United Football Club and WWE, while taking short walks out to his backyard mini-ramp to skate with his wife Holly.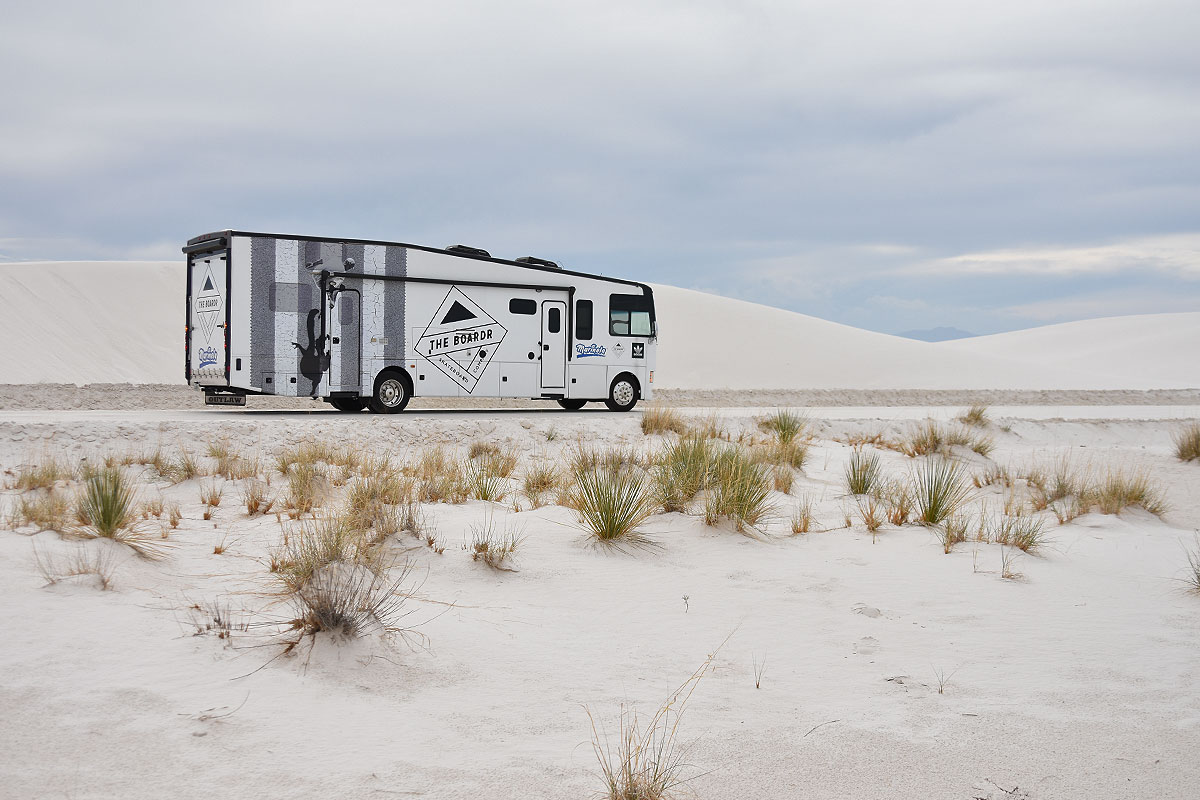 The Boardr Year in Review
Each year, we produce a year in review edit of all the things in skateboarding that we were lucky enough to be a part of. Thanks to everyone who works with us and everyone who attends all this stuff we're up to.