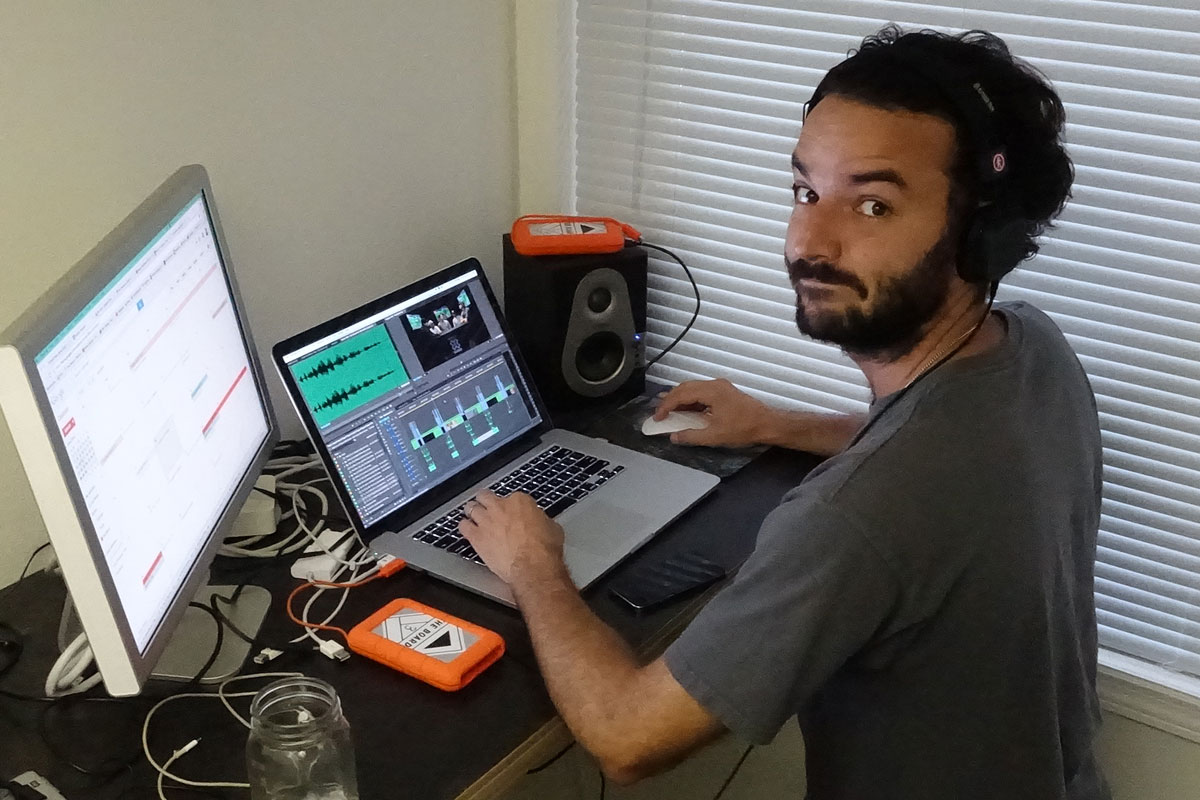 This is HiDefJoe. You may have missed him at the last few events because he's been holed up in the office stitching together two stories he's telling on national TV. The Boardr is producing two one hour shows for ABC. One is ESPN's #RealStreet airing on June 27th that documents the commitment and work that goes into a one minute video part as the judges discuss the nine pros in Real Street this year. Real Street creator Mike Sinclair is the host. The show leads into the winner being announced for this year's Real Street Gold Medal.
It's pretty interesting seeing the new challenges Joe has with things like proper transitioning into commercial segments, close captioning, and passing the scrutiny of the ABC Broadcast Standards and Practices Board. Right now the jury is out on whether one of the judges can say, It sucks while discussing something. Amazing.
Good luck with all that, Joe. You got this! The other show is a one hour documentation of all six of The Boardr Am stops and the winners' road to the Finals at X Games. That will air after the summer. We'll keep you posted.
Thanks for following along with everything we're up to at The Boardr.
All nine of the Real Street parts drop on June 17 on XGames.com.