We're in Las Vegas on May 16 for the Zappos Rideshop Series
Published 4/30/2014 by Rob Meronek
On May 16 in Downtown Las Vegas, we're taking over the corner of Fremont Street and Las Vegas Boulevard for a casual and Vegas-style street skateboarding contest with some of your favorite invited pros and ams. From Chris Haslam to Daewon Song to a large part of the DC crew to locals in Vegas like PIP hanging out and skating, it's going to be one ripping day in the desert. Things get going at 4pm, with the Contest starting at 6pm, along with live music entertainment. Taking Back Sunday is performing with Mini Death and Idlehands. Afterwards, we'll see you at The Griffin, Sean Eaton's bar down the street. Damn, what a day and night that's going to be??? It's wide open for all ages and completely free, too. I hope to see you there.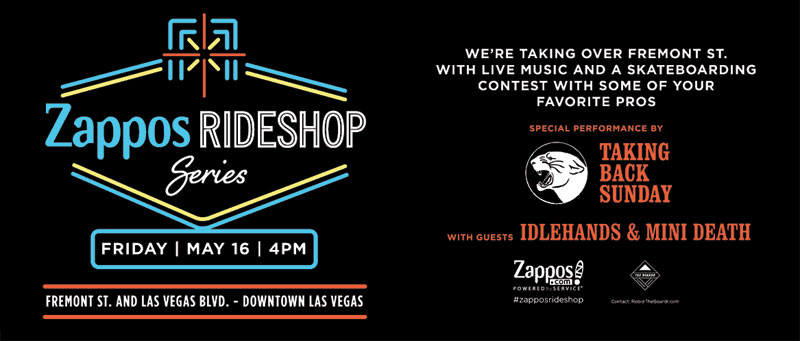 Photos
Related Results
There are no related results for this post.
Related Posts
Related Articles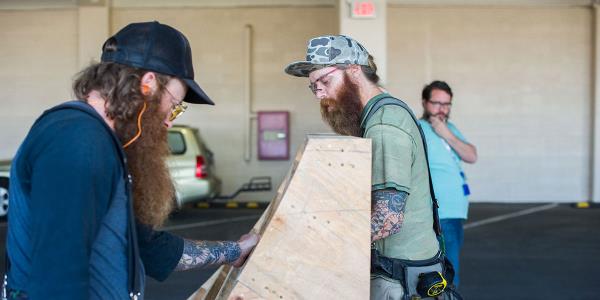 5/15/2014
HiDefJoe, Clements, and I are in Las Vegas for the final finishing touches this week on the Zappos Ride Shop Series on Friday at 4pm on Las Vegas Boulevard and Fremont Street. Today we visited Big Al and Mean Gene putting together the obstacles and then conducted a field study of the event site. That included freak shows with everything Vegas you'd expect, with no open container laws and the easiest access to sinning you could possibly imagine.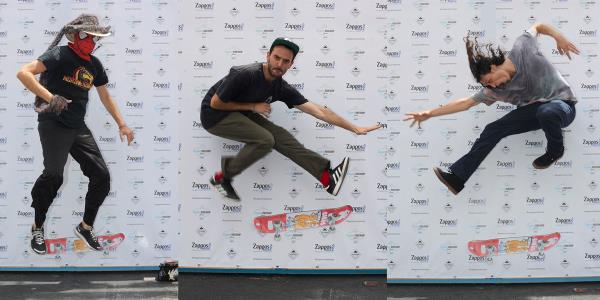 5/16/2014
My silly photography stunt for the Zappos Ride Shop contest we're hosting today in Las Vegas was to make real life Photoshop copies of my board so I could stick it to the step and repeat banner and make random strangers jump and pose like they're kickflipping. I learned that most people don't really understand how to jump. It still made for an entertaining photo set, though. Thanks to everyone that said, 'how high?' when I said 'jump.'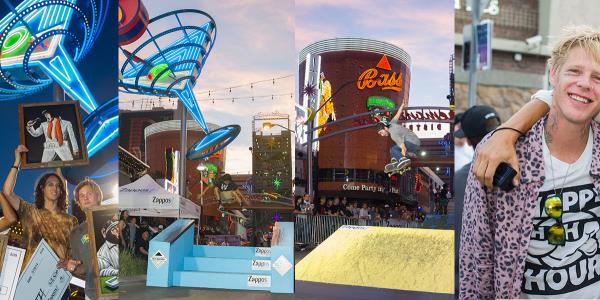 5/17/2014
Wow, what a great night that just went down here in Las Vegas where two city blocks were shut down for a ripping skateboarding contest. Check the results here. Congrats to Evan Smith for that insane line you see in this video.