I'm lacing up a new shoe for the wood and wheels activity. New Balance Numeric is in The Boardr Store now. Their skate program includes PJ Ladd, Arto Saari, Levi Brown, and a crew of other shredders on the deck. They're coming through on the walls of The Boardr Store with clean styles and the proper fit and comfort New Balance is known for. Have a look, lurker. Word on the digital streets is that they're on point:
Quincy Shoes in Black, Magnet Grey
The New Balance Quincy brings NB# quality to skateable form with a seamless toebox, NB's injection molded EVA insole, and extra cushion. The midsole tapers off a bit for support and better boardfeel, too. That genuine canvas upper just high fives your griptape for proper PJ style flick.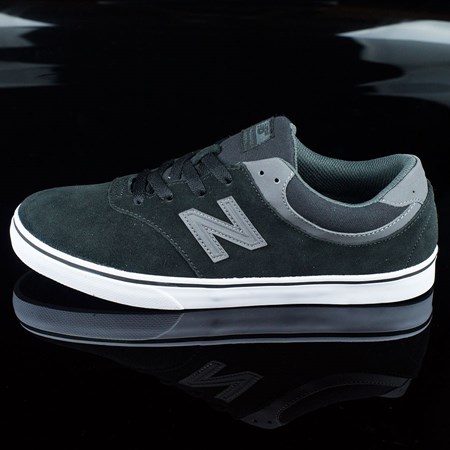 Brighton Shoes in Fair Green, Solar Yellow
Green and yellow as a colorway might seem a little far out. Maybe skateboarding needs more of that these days. Break some stupid rules and run these like a champ! You know that feeling some shoes give you when you take a push and get a flat tire because they nearly slip off? New Balance has those elastic gusseted tongues in these Brighton's for a nice snug fit that keeps your shoe in place where it should be. There's extra cushioning with reduced weight on a suede upper with the Brighton's, too.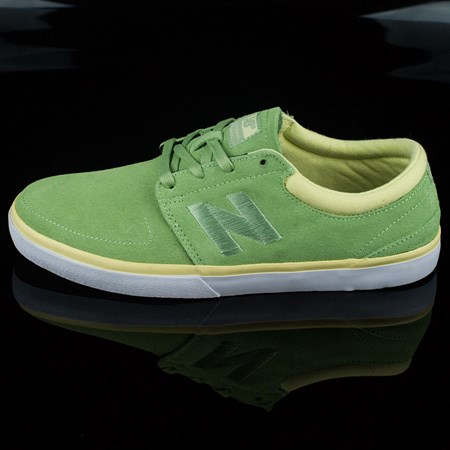 Stratford Shoes in Light Grey, Estate Blue
What do they mean when they say deco stitched? It's a solid piece for better durability and protection against your shoe's #1 enemy, grip tape. The deco stiching just makes it look tight. A mesh tongue keeps your foot breathing for reduced swamp foot. That low profile dual tread cupsole lets you feel your board while precisely controlling it. Don't you just love those good skate days like that? New Balance got it right with the Stratford. If you're jumping down that set, these have an EVA foam midsole for better impact protection, too. Also available in
Pirate Black, Micro Grey
.