The Boardr Am is a top amateur skateboarding series. Winners at each stop are flown to the Finals to meet other specially invited ams. We'll have details on the rest of the stops and the Series Finals stop real soon.
Location
LES Skatepark, 62 Pike Street New York, New York 10002.
Register Now
Register now online to save your spot at The Boardr Am at NYC. Refunds are completely okay if you can't make it. Entering the contest after it is already full, however, is not possible. Please take care of your registration before that happens.
Register Now Before Spots are Gone
Schedule
The schedule at every stop for The Boardr Am is the same. We run things on time and publish the Jams on @TheBoardr Insta and Twitter the night before.
FRIDAY

12pm - 6pm: Registration, Practice, Check-In
5pm: Start List Posted (on website, Insta @TheBoardr, Twitter @TheBoardr)
Lots of things are going on this weekend for Harold Hunter Day. Check the full details here.

SATURDAY

9am - 11am: Registration, Practice, Check-In
11am: Qualifiers in Jam Format

Three skater jams, three minutes each
Top 18 make the cut to the Semi-Finals

3pm: Semi-Finals in Jam Format

Three skater jams, three minutes each
Top six make the cut to the Finals

4pm: Finals in 2/5/4 Format

We're changing the format in the Finals this year to 2 runs and 5 best trick attempts where your best 4 out of those 7 scores counts. We call it 2/5/4 Format. Basically, Street League format. Check out The Boardr Employee Championships where we did a test run.

5pm: Awards

Winner as well as top placing NYC skater get $500 towards travel expenses to compete in The Boardr Am Series Finals at Empire Am Getting Paid in Montreal with a $20,000USD Prize Purse
The Zumiez Destroyer Award goes to The Boardr Am favorite at each stop, coming from anything having to do with ripping skating, style, side antics, or just overall killing it
Special thanks to our friends at Zumiez for helping with The Boardr Am travel expenses

SUNDAY
Questions about format? Click here to see details on Jams vs Runs format.
Hash It Out
Use the hashtag #TheBoardrAm and follow @theboardr for updates and coverage on Instagram and Twitter.
The Course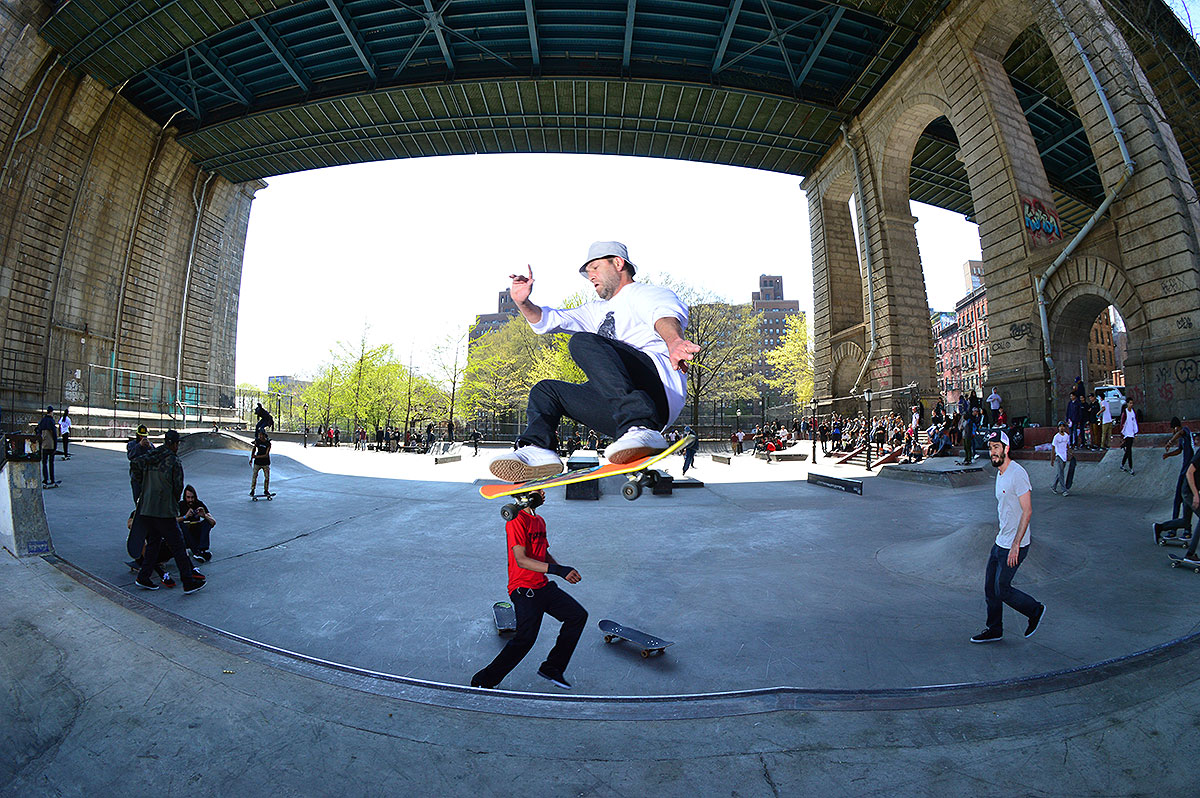 It Was Austyn Gillette's Idea
We had a good time making this video announcing The Boardr Am with Austyn Gillette. Thanks for watching. Austyn, thanks for the great advice!