Location
LES Skate Park, 62 Pike Street, New York, New York 10002
Schedule
Thursday

6pm - 9pm - Patrick Wallner "The Eurasia Project" book release and photo show presented by adidas

SoHo Arts Club, 136 Bowery, Manhattan

Friday

6pm - 8pm - Private Event: Panel discussion hosted by HHF, G-Shock, adidas Skateboarding, and The Boardr

Amateur skaters competing in the HHF Wildcard Contest division of The Boardr Am and participants of the HHF Legacy program will learn about the ins and outs of working in the skateboarding industry from a panel of industry veterans

7pm - 9pm - HUF x HHF Capsule Release Party and Photo Show

HUF NYC Store, 125 Crosby Street, Manhattan
Saturday
10am - 5pm - The Boardr Am, an open top amateur skateboarding series

Third Annual HHF Wildcard Contest

The winner of the HHF Wildcard Contest will receive an all-expenses paid trip to The Boardr Am Season Finals at the Am Getting Paid contest in Montreal, Canada. 20 local skaters will be given the opportunity to participate

1pm - 4pm - Private Event: They Skate All Gender Skate Jam presented by adidas Skateboarding and the Harold Hunter Foundation

BRUJAS Training Facility Exhibit at Performance Space NY
The Harold Hunter Foundation and adidas Skateboarding will invite a small group of female, gender-fluid and non-binary skateboarders alongside male allies for a private skate session with a Live DJ. The skate park designed by Industrial Designer Jonathan Olivares consists of a series of pink concrete ledges and a long bleacher (constructed with Performance Space New York's staging equipment). Founded as Performance Space 122 in 1980 from an explosion of radical self-expression amidst the intensifying American culture wars, Performance Space New York is the birthplace of contemporary performance as it is known today. This event takes a unique opportunity to promote unity through a celebration of skateboarding in the context of performance art, providing a different type of engagement than the other competition style events throughout the weekend. For more information on the Training Facility, contact blake@blakezidell.com.
Sunday
Harold Hunter Day XII Skate Jam

All ages skate jam featuring pop-up "Best Trick" contests with cash and prizes, live music, and a massive product toss.
12pm - 2:30pm - Open Skate
2:30pm - 3pm - G-Shock Best Trick Contest - obstacle TBD

1st $250, 2nd $150, 3rd $100

3:30pm - 4pm - Skullcandy Best Trick Contest - obstacle TBD

1st $250, 2nd $150, 3rd $100

4:30pm - 5pm - adidas Best Trick Contest - Double Set

$1,500 in cash to be given away

5:30pm - Awards

The Zumiez Destroyer Award goes to a special standout who embodies the Harold Hunter spirit, coming from anything having to do with ripping skating, style, side antics, or just overall killing it.

5:45pm - Product Toss
Social
Follow @haroldhunterfoundation and @theboardr for updates. We'll be using the hashtag #haroldhunterday.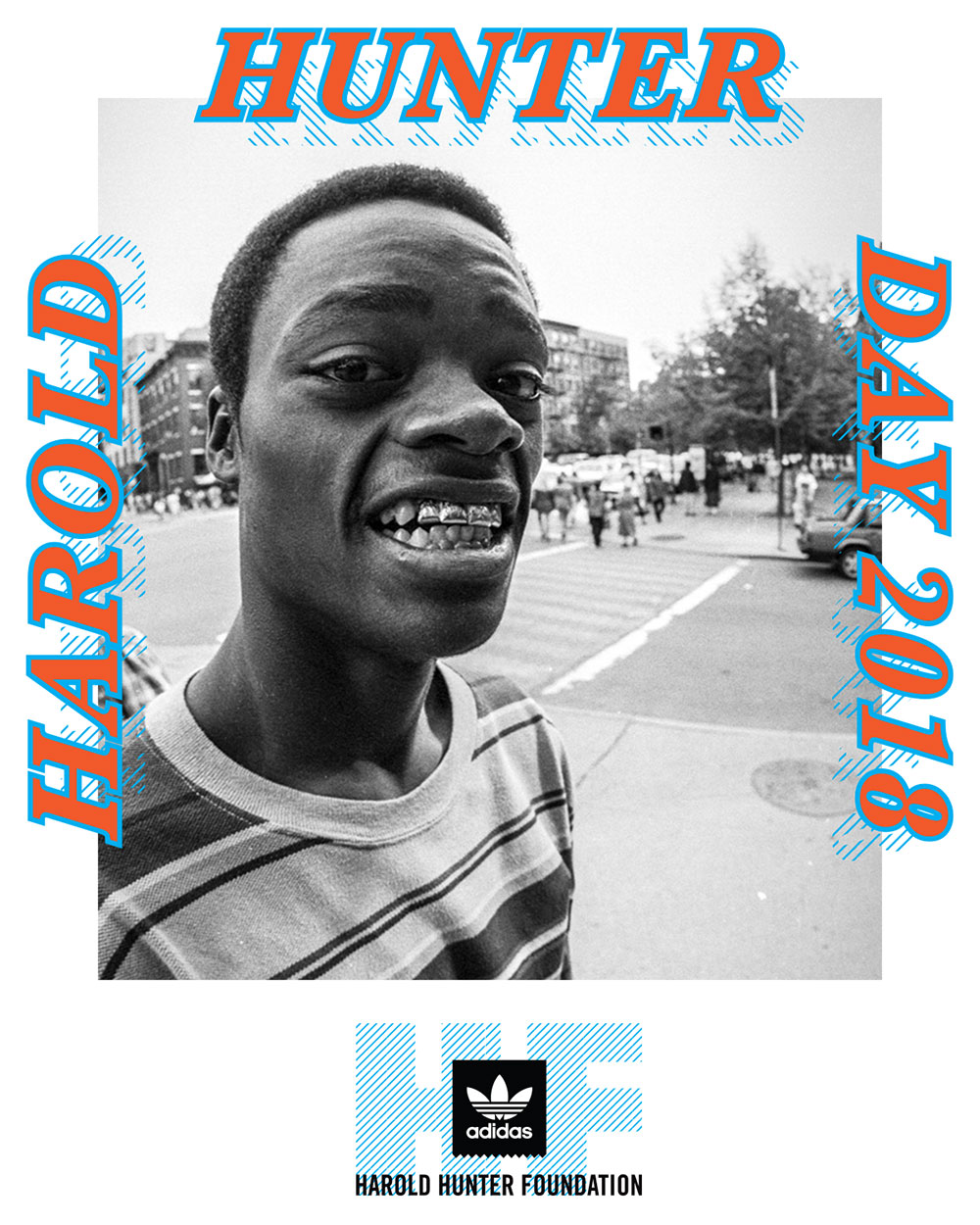 The Course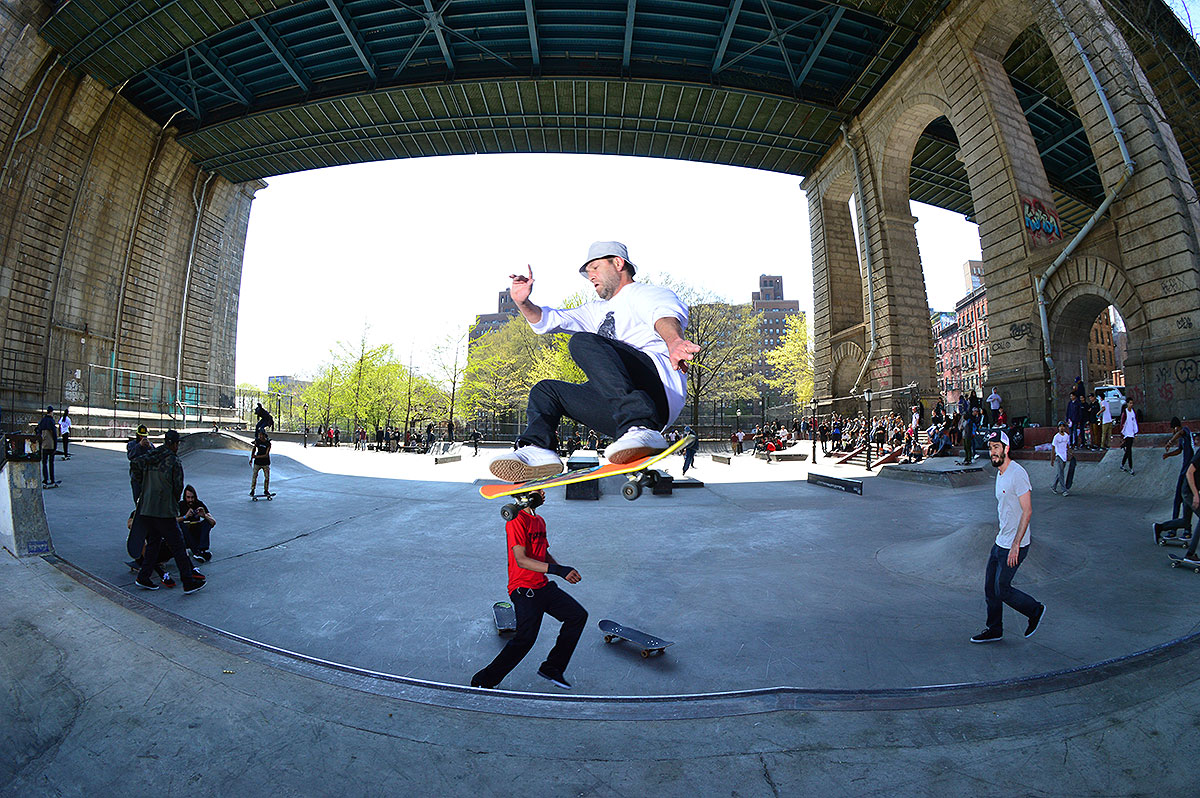 About
The 2018 Harold Hunter Weekend will take place at multiple locations across New York City kicking off with a book release party of Patrick Wallner's The Eurasia Project. The photobook chronicles the travels of Wallner and his likeminded companions under the name Visualtraveling, exploring all the one-hundred-and-one nations across the European and Asian continent throughout the last decade.
For all media inquiries, please contact:Jessica Forsyth | HHF Co-Founder/Executive Director | jessica@haroldhunter.org