Keenan Lewis
Goofy, Age 16, Tampa USA
United States, Americas Region
Sponsors/Shouts
DGK (flow), Spitfire (flow), Thunder Trucks (flow), HUF (flow).
Register for Upcoming Skateboarding Contests
Many of us here at The Boardr met when we were kids at skateboarding contests just like the ones we love organizing today. Come have a good time and make some new friends with us. Check our full events list to see when we're in your town next.
Grind for Life Series
The Grind for Life Series runs all across cities in the US and has divisions in both bowl and street, men's and women's, and all age ranges. Divisions go from 9 and Under through 50 and Up!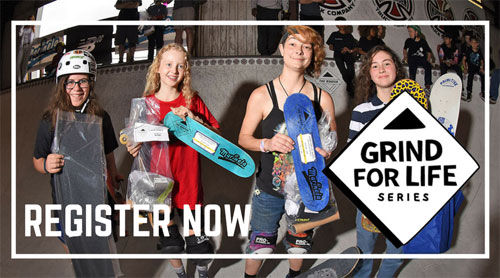 Keenan Lewis Videos
2,217 Views, Published August 2013
Keenan Lewis Global Ranking
Overall
Current Year
Last Year
Rank
200th
430th
Points
1,506
467
374
Earnings
$0
$0
$0
By Discipline
Type
Ov
Rank
Ov
Pts
CY
Rank
CY
Pts
Street
204
1,506
90
467
Park
None
0
None
0
Vert-Bowl
None
0
None
0
Mega
None
0
None
0
Ov=Overall, CY=Current Year
Keenan Lewis Contest History
Support Keenan Lewis
The Boardr Fund for Keenan Lewis directly helps him with travel and other expenses for skateboarding trips, contests, video parts, medical bills, and more.
How Keenan Lewis Uses The Boardr Fund
We've been backing Keenan who has been backing us at The Boardr since we started it years ago. Now, we want you to back him getting to Woodward. Keenan is going to use your help to get there. Thanks for getting this ripper to skate camp!