Grind for Life Series
The Grind for Life Series runs all across cities in the US and has divisions in both bowl and street, men's and women's, and all age ranges. Divisions go from 9 and Under through 50 and Up!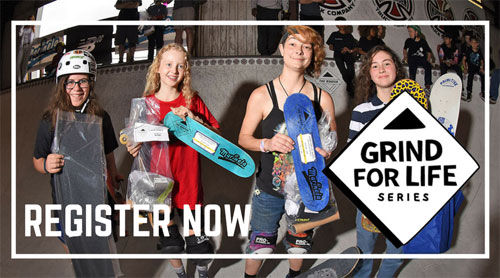 The Boardr Am Series
If you're skating at an advanced level in street, you should enter The Boardr Am, our series of top amateur contests that leads to the Season Finals at Am Getting Paid in Montreal with a $20,000USD prize purse. The 2018 season is a wrap. We'll have the schedule for 2019 out soon.