Support Nate Winslow
The Boardr Fund for Nate Winslow directly helps him with travel and other expenses for skateboarding trips, contests, video parts, medical bills, and more.
Nate Winslow doesn't have a Boardr Fund set up yet. If this is you, his agent, or your son, it's quick and simple to
apply for funding here
.
Funded

$0

Paid

$0

Backers
Nate Winslow Videos
1,283 Views, Published January 2016
Nate Winslow Contest History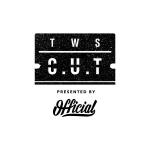 21st Place
TWS Cut, Phoenix, AZ Qualifiers
, May 2014
97 Skaters
Global Rank
Pts Earned: 0
Contest Pt Value: 500
Ranking Class: Street
Join The Boardr Mailing List:
Once a month updates that keep you informed about everything going on in skateboarding.