The Boardr Global Skateboarding Rankings Update for July
Published 7/26/2023 by Rob Meronek
We're back with another Global Rankings update.
Another summer month has gone by which means a ton of events. This month, it's been everything from large events like X Games, World Skate Rome, and Tony Hawk Vert Alert to smaller and regional ones like Damn Am, Canada Skateboard Open, Best Foot Forward, and Mind the Gap.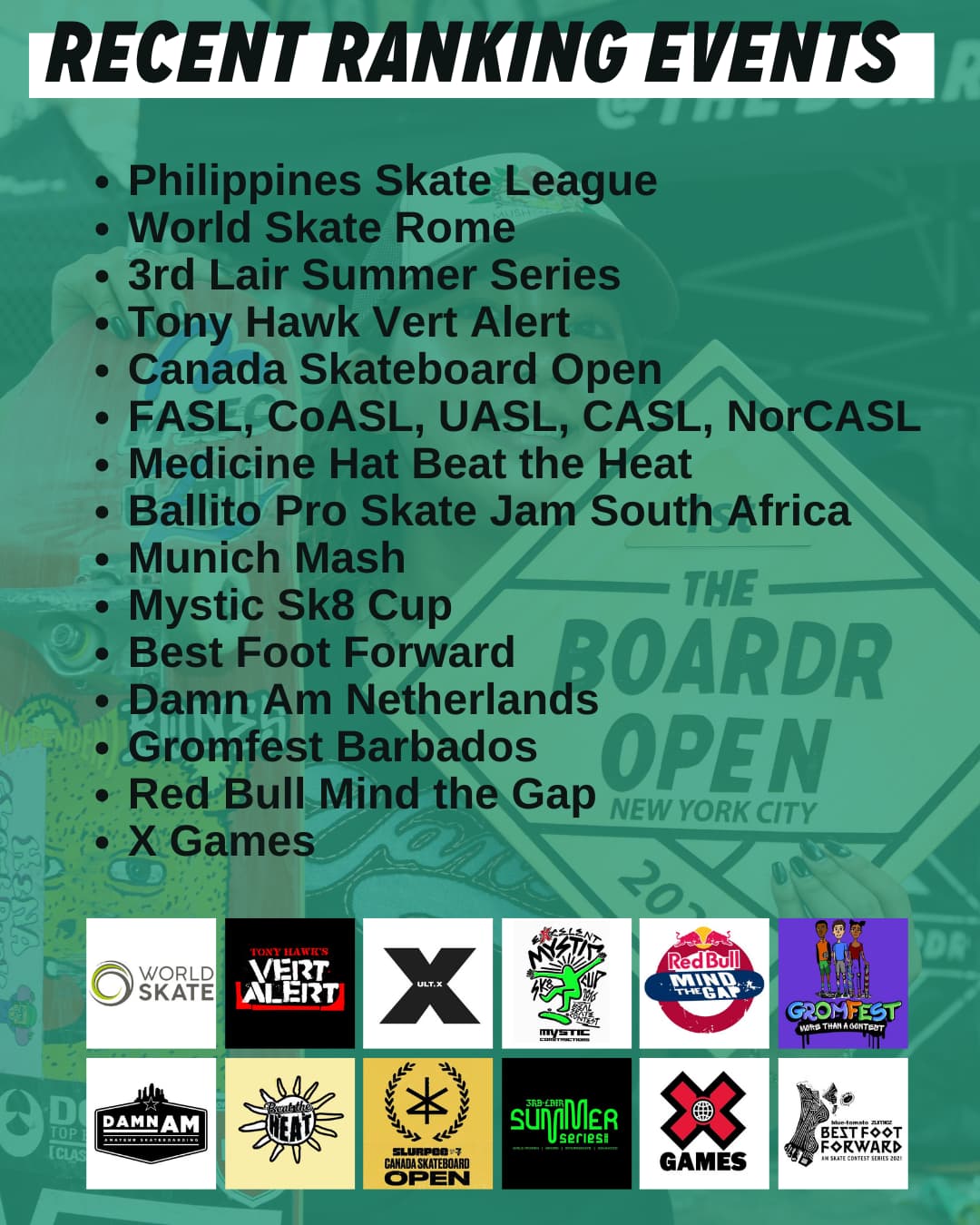 First up, let's look at Women's Street up and comers. Lore Bruggeman didn't make the top 20 at World Skate Rome to earn any points, but she did well at Mystic Cup and bumped up 12 places to 36th right now. Besides X Games recently, Leticia Bufoni hasn't entered a contest in a year, contributing to her 11 place decline to currently 41st. Right below her in 42nd is Liv Border who bumped up 7 places from her performance at Mystic Cup.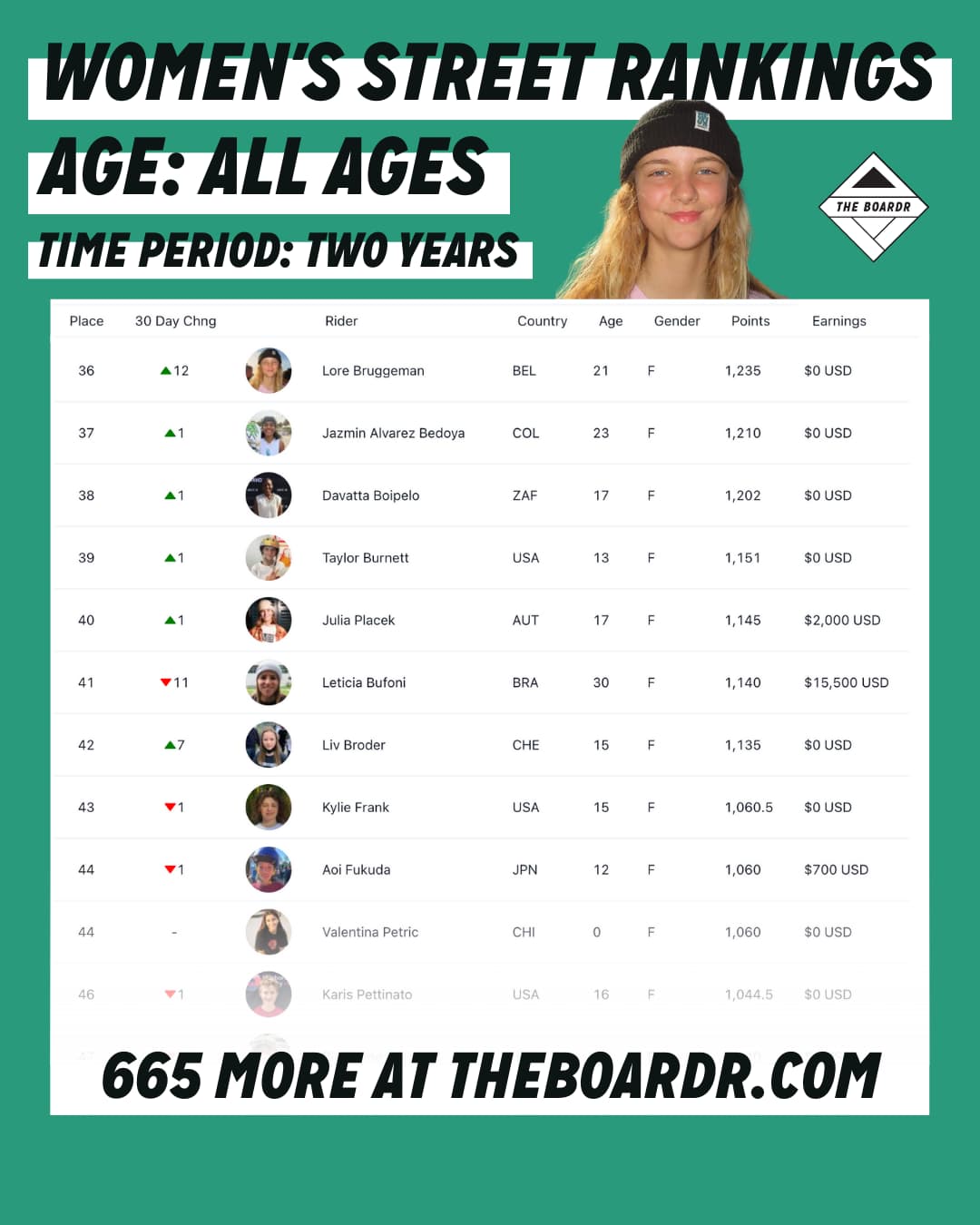 On the Men's Street side, we have over 200 new skaters in the Rankings. Santino Exenberger from Austria blew it at World Skate Rome but then did well at Mystic Cup and won Damn Am Netherlands, moving himself up 16 places to 32nd right now.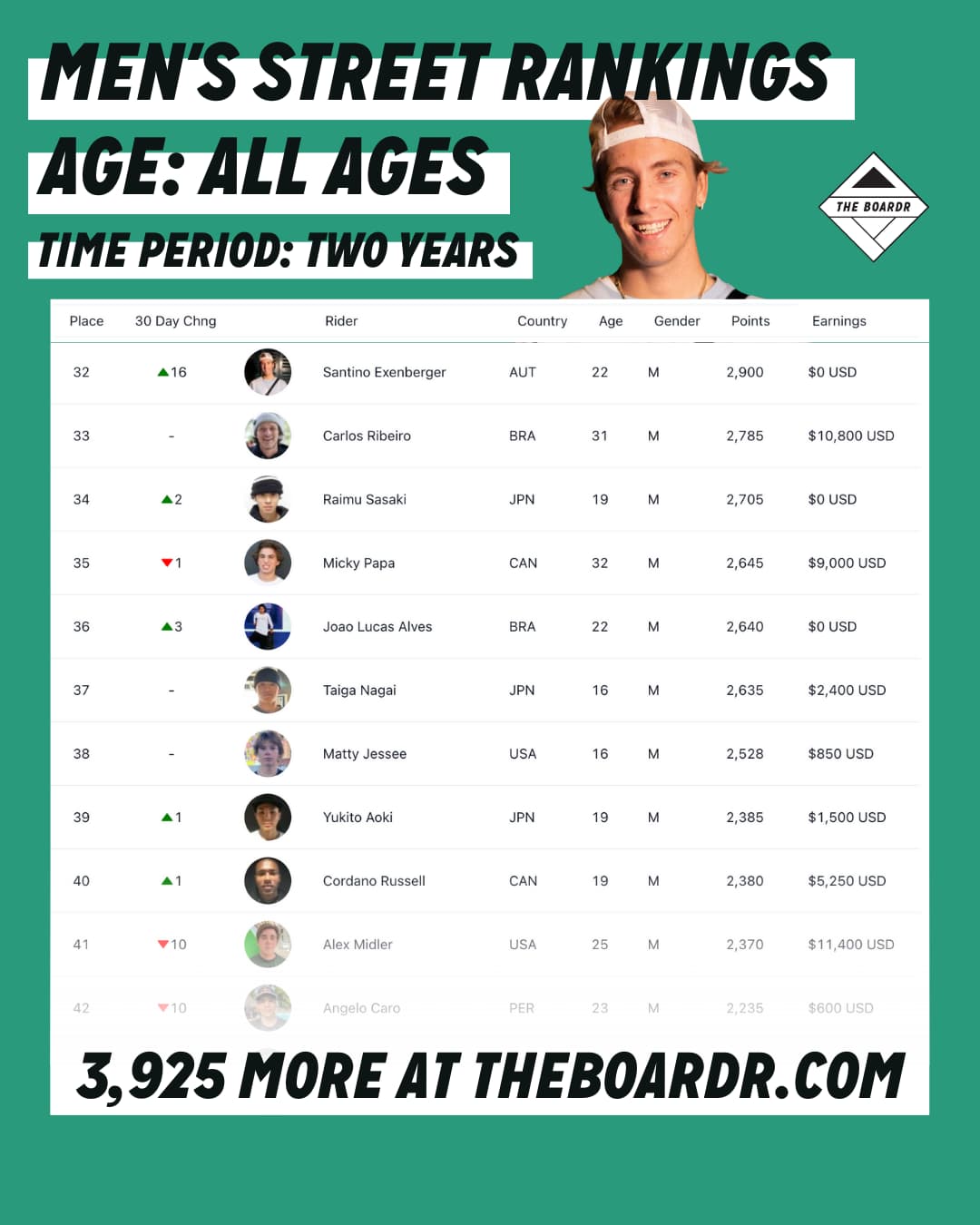 In Women's Park, Mizuho Hasegawa from Japan got 2nd at X Games, bringing her up 13 spots to 17th place. Other large jumps farther down the list include Lilly Strachan who moved up 53 places to 46th this month, did well at World Skate San Juan and won Mystic Cup.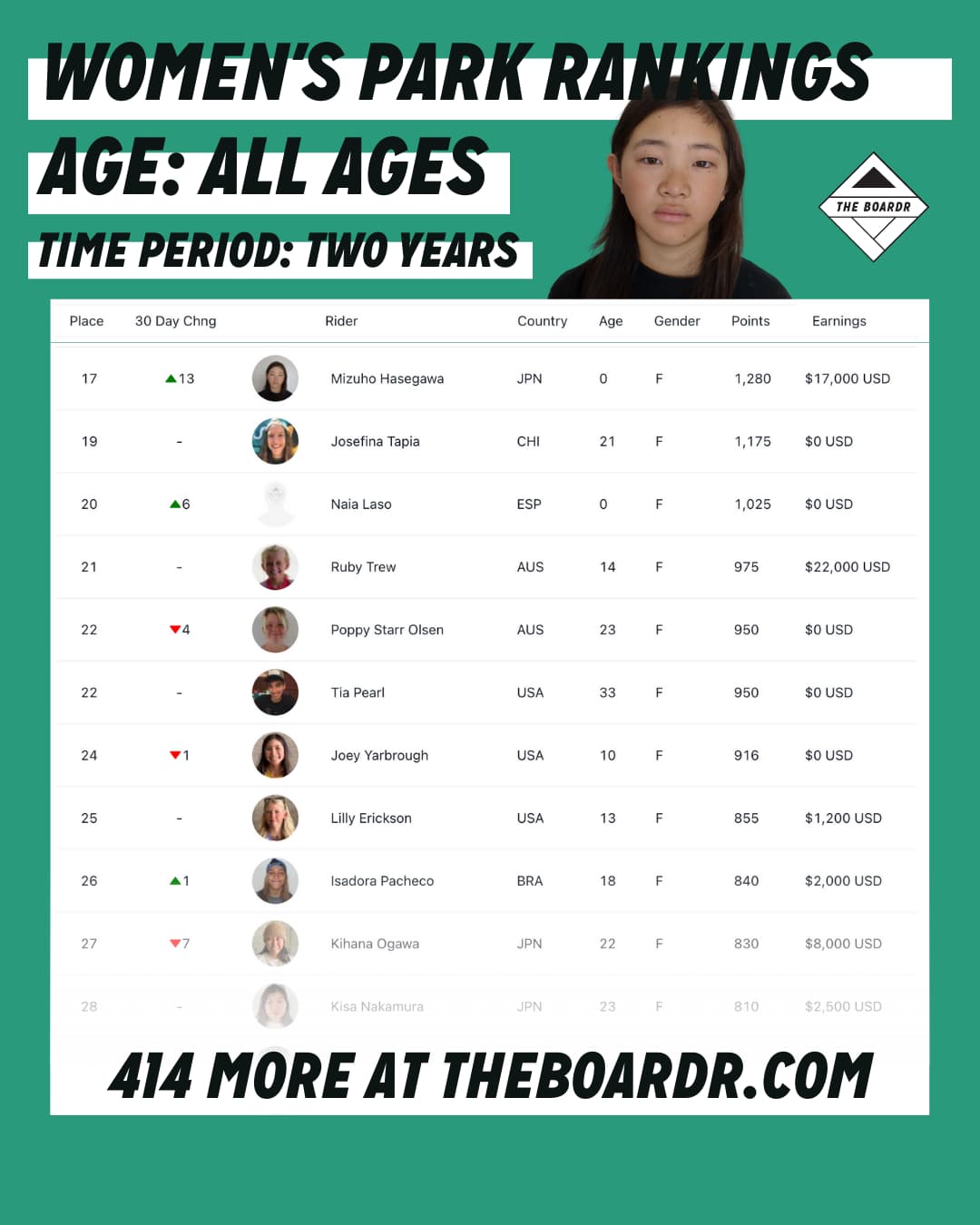 In Men's Park, Oskie jumped way up to 32nd after boosting 34 spots from making the Finals at X Games. Yam Behar and Viktor Solmunde saw large jumps from their skating at Mystic Cup, both breaking into the top 100 this month.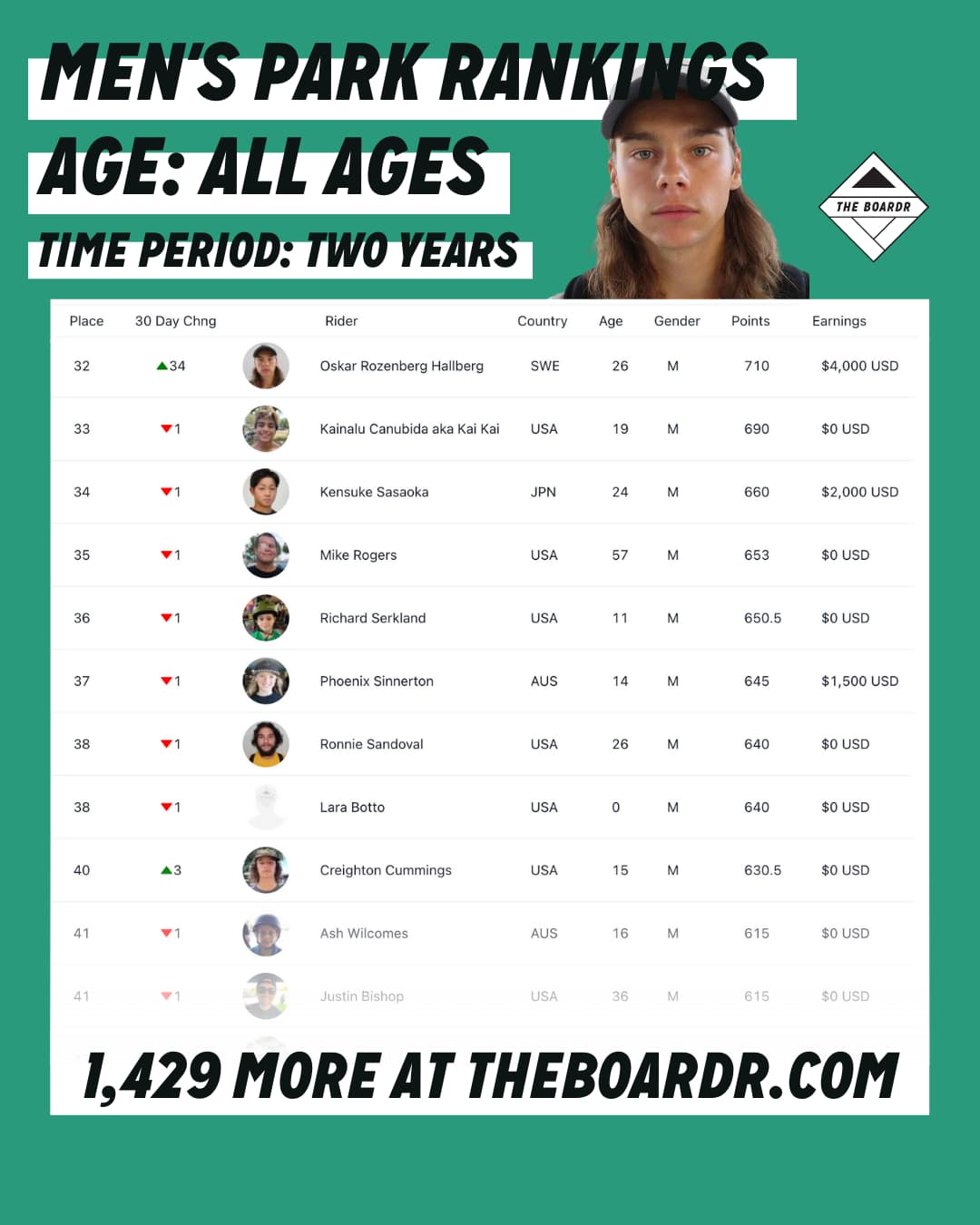 Let's talk about Vert this month, too. With Tony Hawk's Vert Alert having that open component, they're really giving it the platform and exposure it deserves. There are currently 127 ranked in Women's Vert with Bryce Wettstein in the top spot. Arisa Trew is quickly closing in at 2nd right now, recently moving up 4 places from winning X Games AND Vert Alert. Arisa is also the most searched profile on the site this month.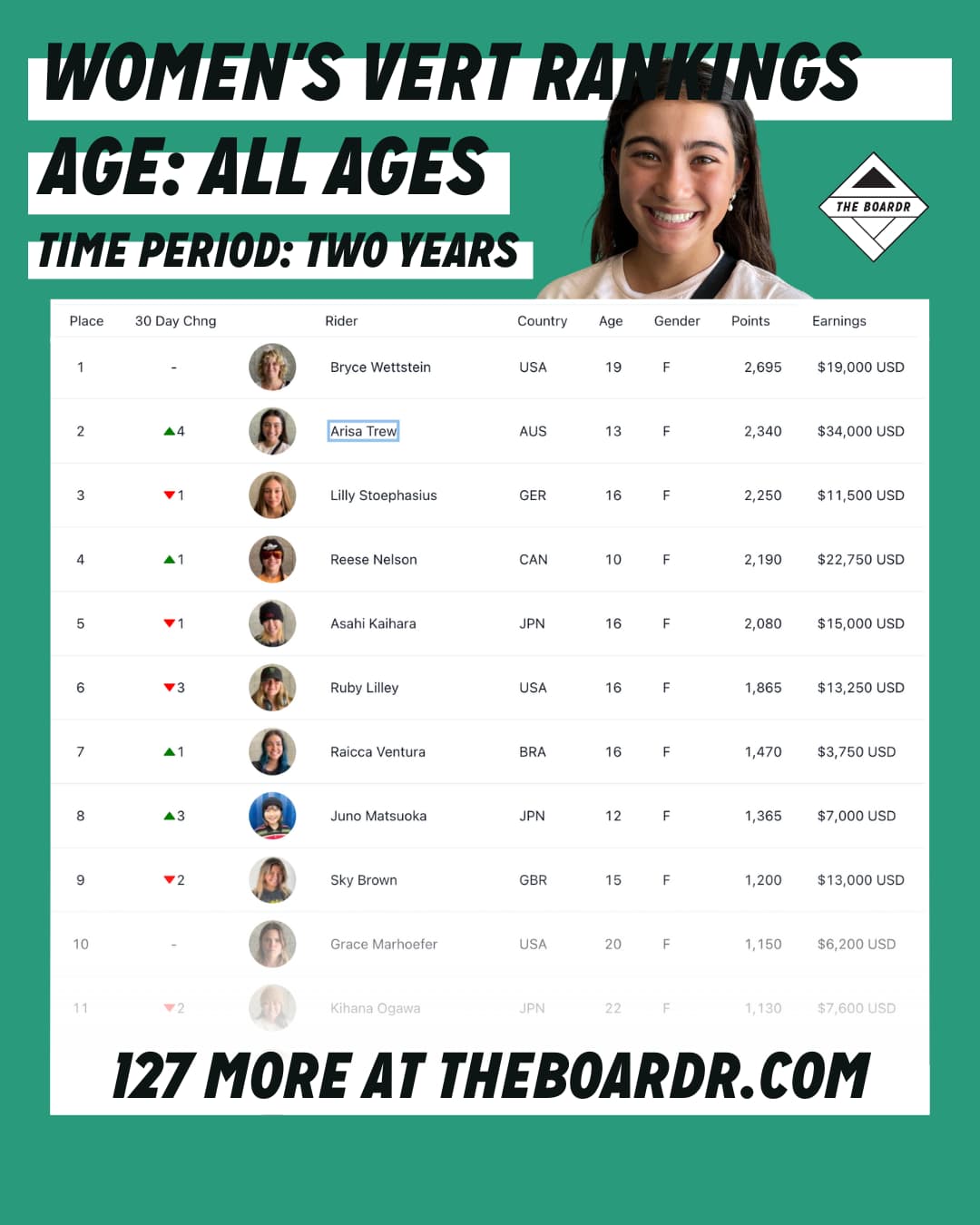 In Men's Vert, who else is ever going to be in a much deserved top spot besides Jimmy Wilkins? Eddie Damestoy has been keeping up, though, narrowing the gap in 2nd.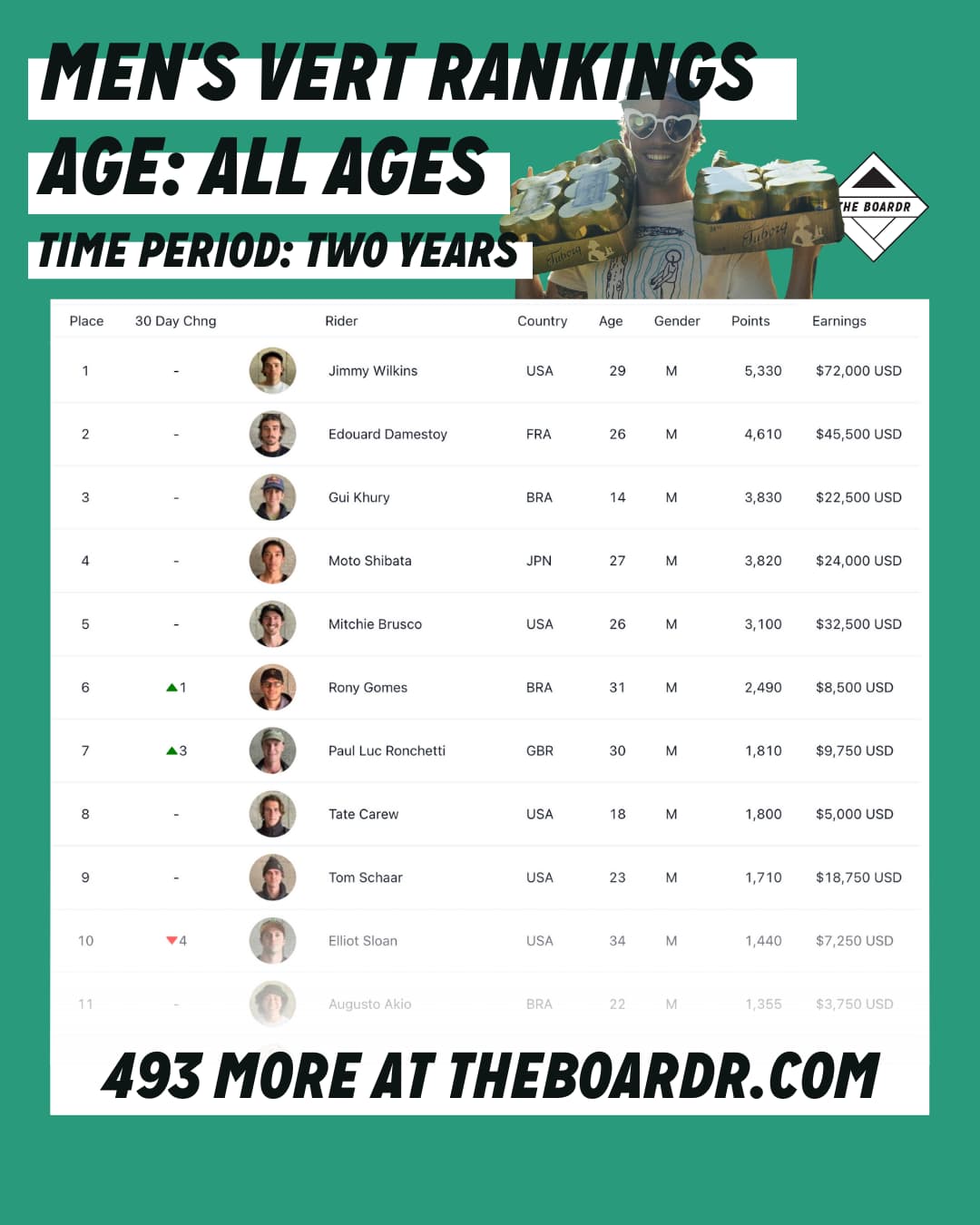 That's it for this month. Get all these reports and more at our site with a Boardr Membership that supports everything we're up to in all things skateboarding. See you out there on the wood and wheels.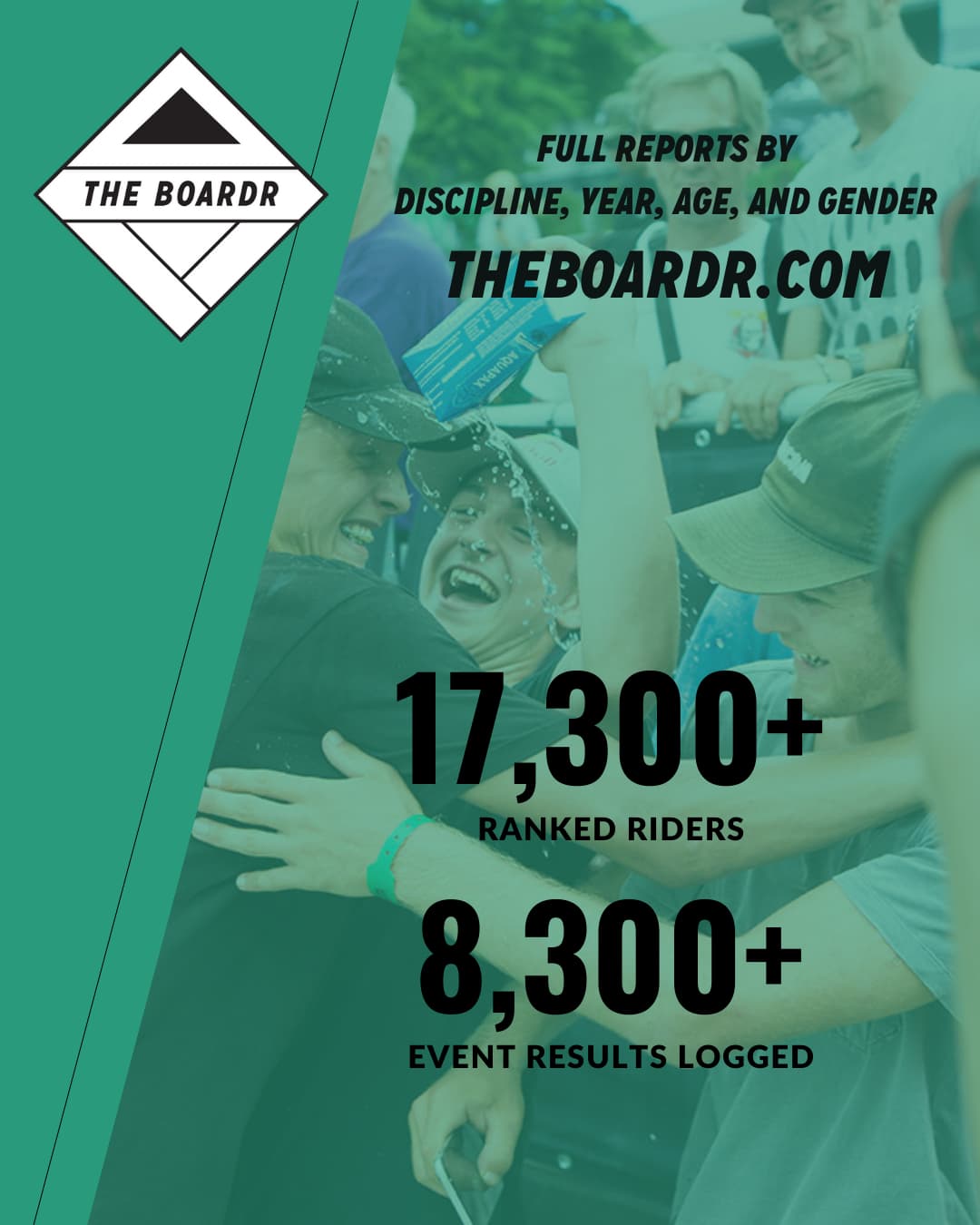 Photos
Related Results
There are no related results for this post.