The internet and your mom is straight up LOL over this cat that pretty much puts all those dog skateboarding videos to shame.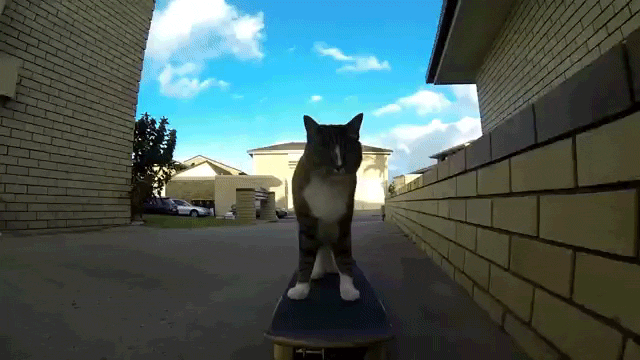 Update: Newcastle Ad Features Skateboarding Cats
A few days after seeing this make the internet rounds, Newcastle's ad features skateboarding cats in the Super Bowl. Cats are stomping all over the dogs right now.