Today is another mindblowing milestone for not just The Boardr, but for skateboarding itself. One small push for The Boardr Skateboarding Company, one giant ollie for skateboarding kind. Check this press release out below: Skateboarding is in the 2016 Olympics, IOC Partners with The Boardr. HiDefJoe has the breaking news interview with Ryan Clements while The Boardr staff practices for Olympic gold!

Tampa, FL - The International Olympic Committee announced today that skateboarding is the newest sport accepted into the Olympics for the 2016 Summer Games in Rio de Janero. Thomas Bach, President of the IOC, announced the news to the skateboarding community, and introduced the official sport organizers as The Boardr, LLC, a Tampa based skateboarding organization with a history of administering some of the world's top skateboarding events, including events such as Street and Park skateboarding at the X Games and Tampa Bro on the Dream Driveway.
The IOC will be working diligently to bring skateboarding up to par with the other sports featured in the Olympic Games.
"We are looking forward to cleaning up the severely disorganized sport of skateboarding by applying our formulas to assign a fixed point value to every type of trick, as well as requiring certain tricks to be performed by the athletes in each run," commented Bach.
We're getting right to work on assigning bib numbers to all our favorite skateboarders, commented The Boardr President and Founder, Ryan Clements. "The support has been overwhelming," he added.
"Brad Staba immediately requested the number 69 when we started work on the bib numbers. One of my first tasks will be to eliminate all the immaturity that still lingers in grown men and women making up the professional skateboarding field. It's time for us to clean up our act," commented Rob Meronek from The Boardr.
"Drug testing will be a problem," added Porpe, associate of The Boardr, recently converted from his liberal viewpoints after inking the multi-million dollar deal with the IOC.
"The Olympics needs skateboarding. Skateboarding needs The Boardr," said Tony Hawk when asked to comment on the triumphant news for skateboarding. Vert skaters have already unionized to prepare for 2016.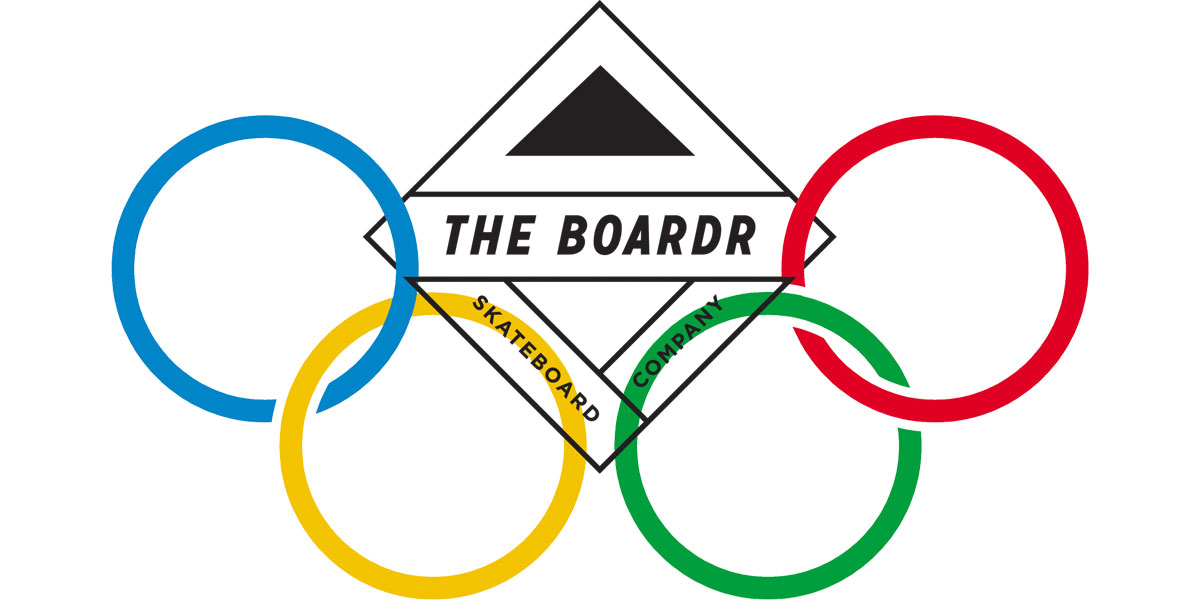 About the Olympics
The Olympics and the IOC have needed skateboarding since the day someone nailed a roller skate to a two by four.
About The Boardr
The Boardr is a group of friends specializing in what we have loved since first sight: skateboarding. We recently opened up a full retail skateboarding store in Tampa. We also love creating and running fun, authentic skateboarding events, both large and small. You can buy into our Street Cred here.