Born and Raised is Chase Hawk's annual BMX event that started in his hometown of Austin, Texas and has since expanded to San Diego, California.
Upcoming Born and Raised Events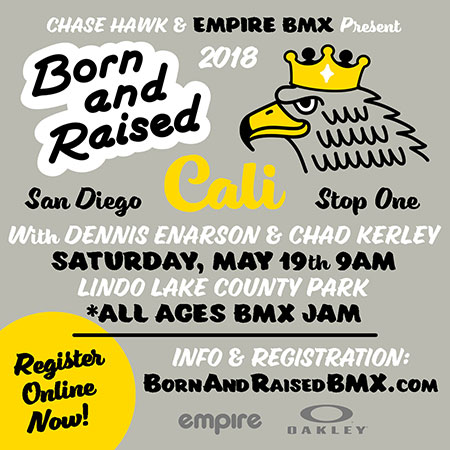 3 Weeks Away
May 19, 2018, San Diego, California
Born and Raised will be in California for its second year in a row. This park in San Diego definitely encourages helmets.
Full Details
Previous Born and Raised Events