Red Bull Boarding Pass at Atlanta
March 16, 2024
Invited regional shop teams and crews battle it out in a squad versus squad event with the winning team earning an all-expense-paid trip to the Red Bull Terminal Takeover in New Orleans.
About
Boarding Pass is a Qualifier to get your crew into Takeover.
Location
Newnan Skatepark, 2 Glenn St, Newnan, Georgia
Waiver and Important Details
You'll be required to sign a waiver on site.
Competitors need to be aged 16 and up.
Schedule
Details coming soon...
Prizing
Details coming soon...
Judging Criteria
Performance is judged on overall impression of rider in jam
Judges analyze the following elements when scoring:

Commitment, creativity, and use of entire course and features
Distance traveled while performing various tricks
Speed, style, flow, and power
Lines carry weight, but innovation and difficulty are also rewarded
Course Photo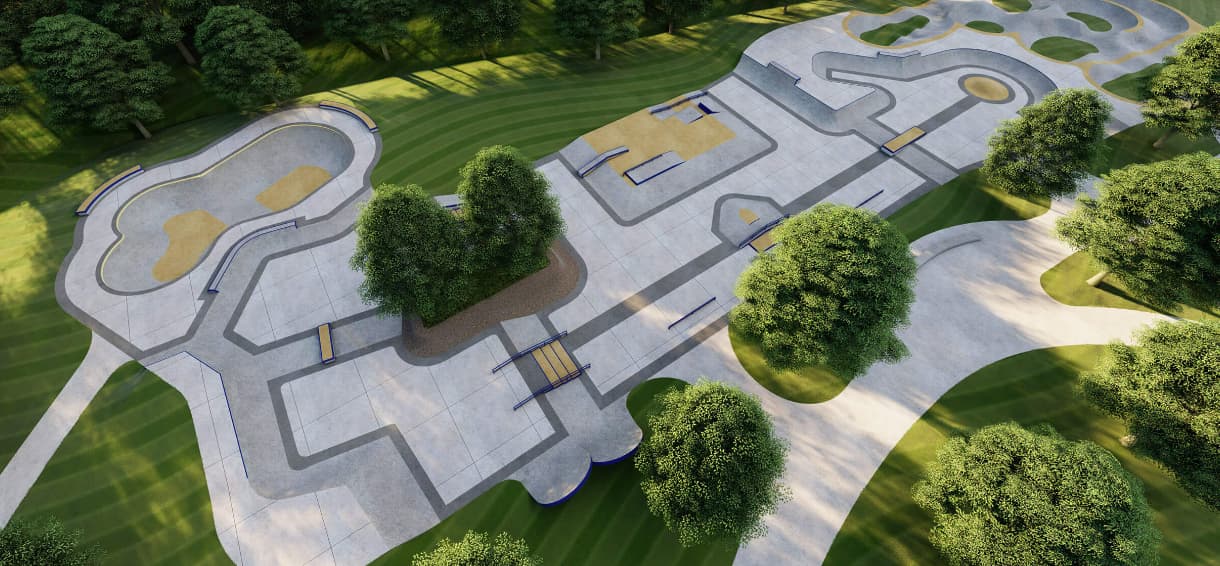 Flyer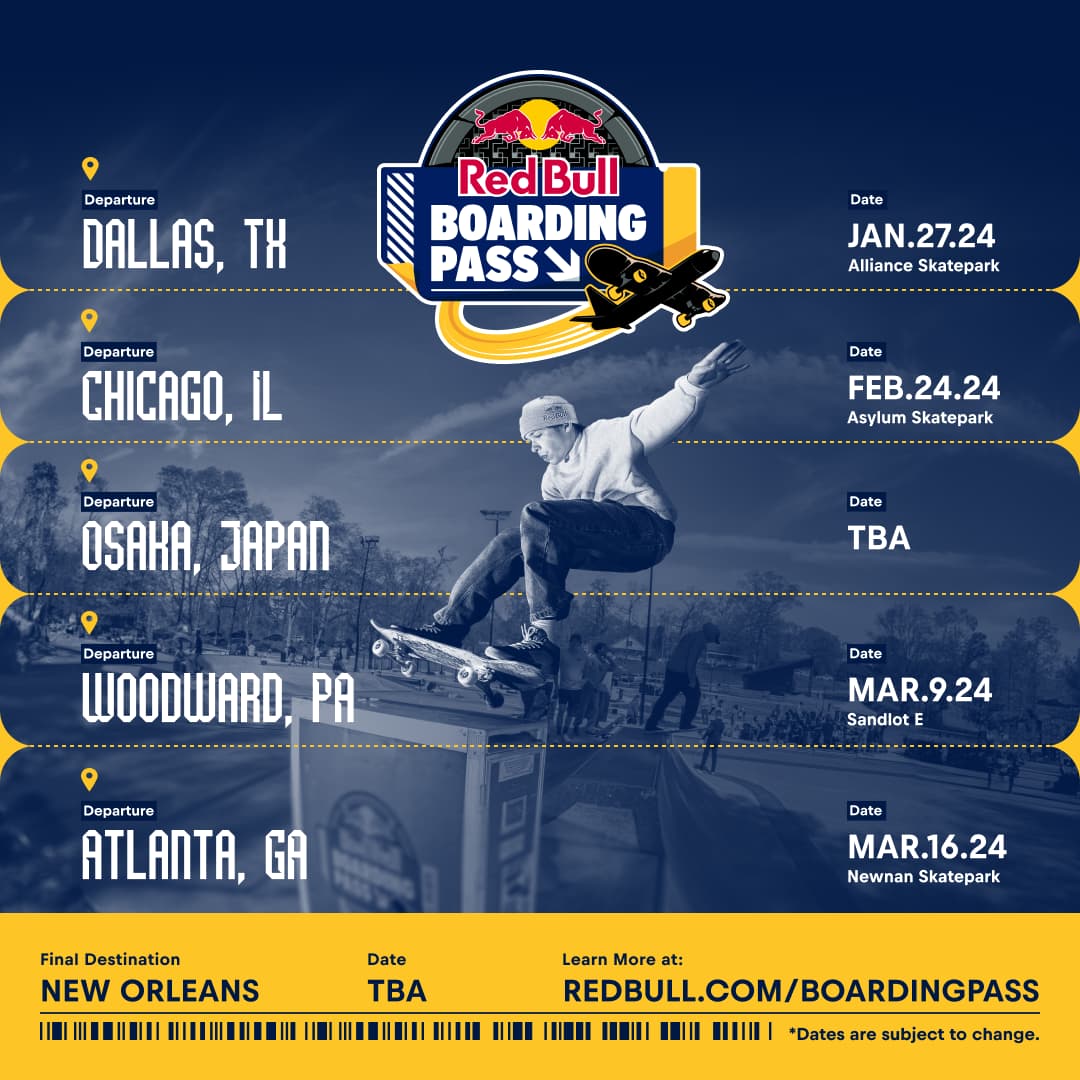 Stay Informed
Twice a month, we send out the best in skateboarding and BMX events.