This facility is only open to registered contestants.
Location
Warton Street Warehouse, 2501 Wharton Street, Philadelphia, Pennsylvania.
Schedule
Friday - Registration and Practice

12pm: Women's Registration and Practice
2:45pm: Riders Meeting
3pm - 8pm: Men's Registration and Practice
7pm - 11pm: After-Party at American Sardine Bar. Food provided for contestants

Saturday - Contest

10am: Women's Practice
11:30am: Women's brackets determined by drawing of names
Lunch served
12pm: Women's Contest

Head to heat format
4 runs, skate until you fall
Judged on overall impression
Winner advances to next round
Final round skates 5 runs

1:30pm: Women's Awards
1:45pm: Men's Practice
2:30pm: Men's brackets determined by drawing of names
3pm: Men's Contest
5:30pm: Men's Awards
After-Party: Nocturnal Skateshop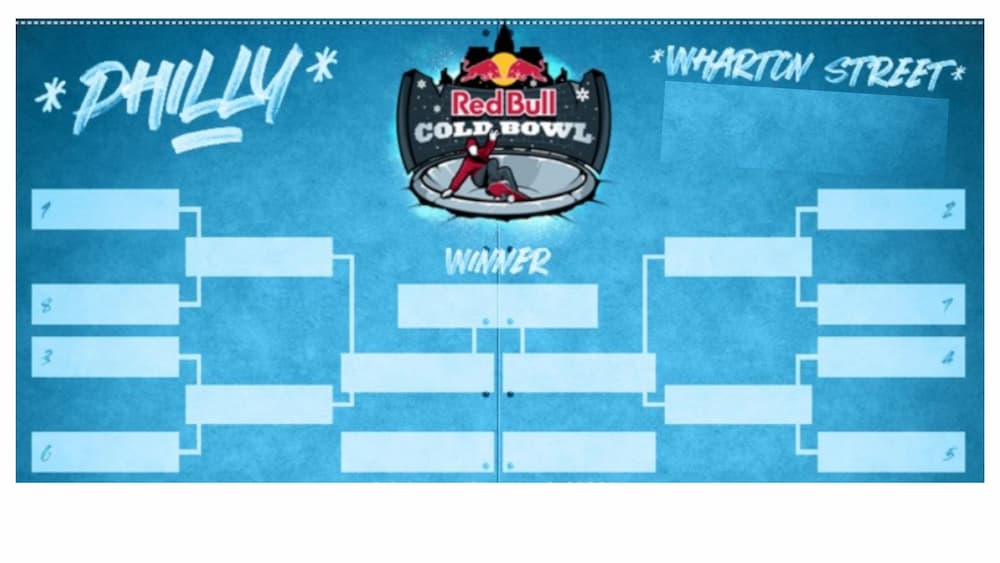 Judging Criteria
Performance is judged on overall impression of rider in jam
Judges analyze the following elements when scoring:

Commitment, creativity, and use of entire bowl and features
Distance traveled while performing various tricks
Speed, style, flow, and power
Lines carry weight, but innovation and difficulty are also rewarded
Purse
Men's: 1st: $5,000, 2nd: $2,000.
Women's: 1st: $5,000, 2nd: $2,000.
Course