CONFIRMED: Charleston is rescheduled for October 8th.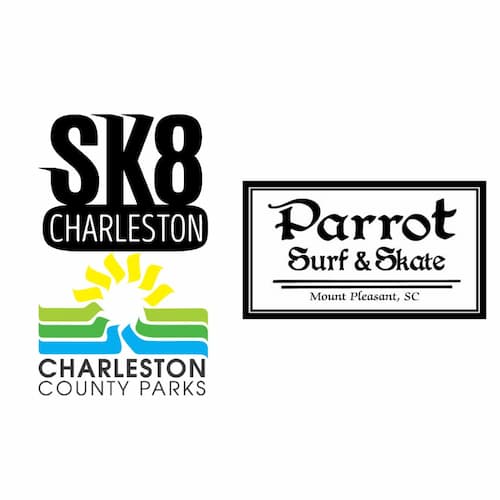 Location
SK8 Charleston, 1549 Oceanic Street, Charleston, South Carolina
Special Requirements for This Stop: Helmets and Waivers
Helmets are required for everyone. Please make sure you have one.
There's also a SK8 Charleston waiver you can sign below.
Waiver Required
If you don't already have one on file with us, sign your waiver ahead of time here, or get your parent or legal guardian to if you're under 18.
Special SK8 Charleston Waiver Required
Everyone must sign this waiver. If you're under 18, it must be signed by a parent or guardian.
Your parent or guardian can complete this SK8 Charleston waiver online ahead of time, or they can handle it on site, but they must be present with you.
Schedule
We will be running this schedule as close to on time as possible. Please arrive on time to not miss your Division. Unfortunately, adjustments cannot be made.
9am: Practice
10am:
11am:

Street Men's 9 and Under
Street Men's 10 to 12
Street Women's
Bowl Men's 9 and Under
Bowl Men's 10 to 12
Bowl Women's
Awards, Raffle, Staff Lunch

2pm:

Bowl Men's 13 to 29
Bowl Men's 30 and Up
Street Men's 13 to 15
Street Men's 16 to 29
Street Men's 30 and Up
Awards

4:30pm:

Street Men's Advanced
Bowl Men's Advanced
Awards
Format
Street Jams format events: 3 skaters per jam, 3 minutes per jam. Judged on overall impression.
Bowl Jams format events: 8 skaters per jam, 3 runs at 30 seconds each, skate in order until you fall. Judged on overall impression.
#GFLSeries Social
Use the hashtag #GFLSeries so we can check out all your posts from this event.
The Course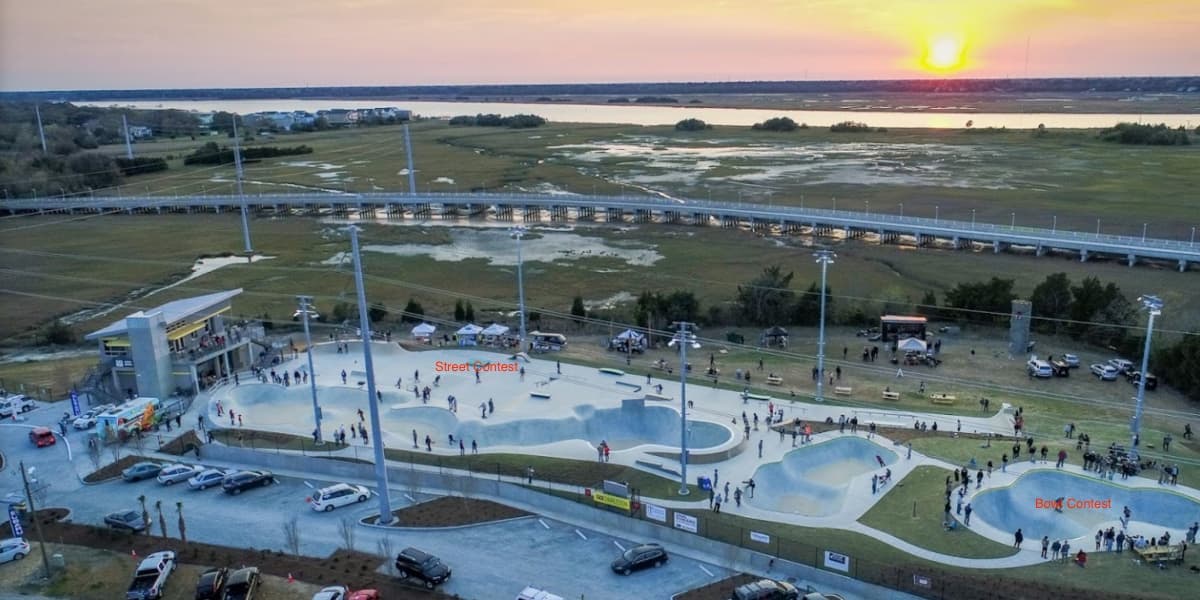 Frequently Asked Questions
For full details on how the entire series works, click here.
Our Sponsors Are the Best!
Woodward Camp: Use the code BOARDR for $75 off a week
GoPro Clip of the Day is awarded at each stop. Winner gets a full GoPro kit including a memory card and other accessories
Jain is giving away a Drip Irrigation Kit at each stop
NB# awards the winner in each division a pair of shoes in their size
Thanks to Our 2022 GFL Series Sponsors