Short Schedule
WEDNESDAY the 10th - FÆLLEDPARKEN
THURSDAY the 11th - STREET SESSIONS
FRIDAY the 12th - CANAL CRUSING - pick-up at Nyhavn & Christianshavn
SATURDAY the 13th - CITY HALL & CPH OPEN STREET FINALS
SUNDAY the 14th - THE LAST OF THE CHAMPANGE
Detailed Schedule
WEDNESDAY the 10th - FÆLLEDPARKEN
13:00 - 16:00 - FÆLLEDPARKEN OPEN STREET CONTEST (open for all skaters) - Edel Sauntes Alle

Qualifiers

Three skater jams, three minutes each
Top five qualify for Finals

Finals

Three, one minute runs, best counts

16:00 - 18:00 - FÆLLEDPARKEN PRO BOWL - Faelledparken

Qualifiers

Four skater jams, 12 minutes each
Top five qualify for Finals and Christiania - Wonderland Session

Finals

19:00 - 23:00 - DRESSEN SALAD BOWL + WHAT YOUTH PARTY - Wonderland

Top five from PRO BOWL skate against chosen Wildcards
Open session judged on overall impression
THURSDAY the 11th - STREET SESSIONS
15:00 - 18:00 - LEDGE SESSION - Jarmers Plads

Only lines with a two trick minimum on two separate obstacles count
Four skater jams,10 minutes each
Top five qualify for Finals

19:00 - 23:00 - BYENS KRO FLYOUT and FLATBAR SESSION - LEVI'S BLOCK PARTY - Møntegade

Four skater jams, 10 minutes each
Top five qualify for Finals

23:00 - 02:00 - AFTERPARTY at SKARV by Levi's x Streetmachine - Pilestræde 43
FRIDAY the 12th - CANAL CRUSING - pick-up at Nyhavn & Christianshavn
13:00 - 15:00 - TRIPLE SET - Christian D. IV´s Bro - Havnegade

Three, 30-minute jams, number of skaters split equally in jams
Top five qualify for Finals

16:00 - 18:00 - LEDGE SESSION at SUPERMERCADO - Fiskerihavnsgade

Four skater jams, 10 minutes each
Top five qualify for Finals

19:00 - 23:00 - STREET SESSION at THE TRIANGLE - Refshalevej 156

Qualifiers

Three skater jams/four minutes each
Top five qualify for Finals

Finals

Three runs, best run counts
A run consists of two trips around the triangle, either direction

23:00 - 04:00 - FRI_DAY AFTERPARTY - Knabrostræde 3
SATURDAY the 13th - CITY HALL & CPH OPEN STREET FINALS
14:00 - 16:00 - CITY HALL TABLE SESSION - Vester Voldgade

Four skater jams, 10 minutes each
Top five qualify for Finals

14:00 - 16:00 - CITY HALL LEDGE SESSION (open for all skaters)

Open jam
Best skater overall gets a spot in the CPH Open Street Finals at CPH Skatepark

16:00 - 17:00 - FASTEST FLIPTRICK

Open jam
Judged on speed and difficulty of tricks landed
Top five qualify for Finals

18:00 - 21:00 - CPH OPEN STREET FINALS - CPH SKATEPARK - Enghavevej 80

Finals

Three skater jams/four minutes each
Top five qualify for Super Finals

Super Finals

Three, one-minute runs, best run counts

21:00 - 21:30 - GRIZZLY DEATH RACE
21:30 - 22:00 - BEST TRICK + PRIZE CEREMONI
22:00 - 05:00 - CPH OPEN 2016 AFTERPARTY
SUNDAY the 14th - THE LAST OF THE CHAMPANGE
16:00 - LA BANCHINA - Refshalevej 141
Prize Purse: $40,000 USD
FÆLLEDPARKEN OPEN STREET CONTEST 1pm - 4pm Wednesday

1st: $500, 2nd: $400, 3rd: $300, 4th: $200, 5th: $100

FÆLLEDPARKEN PRO BOWL 4pm - 8pm Wednesday

1st: $1000, 2nd: $750, 3rd: $500, 4th: $250, 5th: $250

DRESSEN SALAD BOWL 7pm - 11pm Wednesday

1st: $1000, 2nd: $750, 3rd: $500, 4th: $250, 5th: $250

LEDGE SESSION - Jarmers Plads 3pm - 6pm Thursday

1st: $1000, 2nd: $750, 3rd: $500, 4th: $250, 5th: $250

BYENS KRO FLYOUT 7pm - 11pm Thursday

1st: $1000, 2nd: $750, 3rd: $500, 4th: $250, 5th: $250

RAIL SESSION - Inderhavnsbroen 1pm - 3pm Friday

1st: $1000, 2nd: $750, 3rd: $500, 4th: $250, 5th: $250

LEDGE SESSION at SUPERMERCADO 4pm - 6pm Friday

1st: $1000, 2nd: $750, 3rd: $500, 4th: $250, 5th: $250

STREET SESSION at THE TRIANGLE 7pm - 11pm Friday

1st: $1000, 2nd: $750, 3rd: $500, 4th: $250, 5th: $250

CITY HALL TABLE SESSION 2pm - 4pm Saturday

1st: $1000, 2nd: $750, 3rd: $500, 4th: $250, 5th: $250

FASTED FLIP TRICK 2pm - 4pm Saturday

1st: $1000, 2nd: $750, 3rd: $500, 4th: $250, 5th: $250

CPH OPEN STREET FINALS 6pm - 8pm Saturday

1st: $5000, 2nd: $2500, 3rd: $1500, 4th: $1250, 5th: $750

BEST TRICK 9:30pm - 10pm Saturday

1st: $1000, 2nd: $750, 3rd: $500, 4th: $250, 5th: $250
Hotel Info
Fashion Week is going on so book your hotels ASAP before things fill up.
We're staying at Scandic Webers, which is now full. Other options:

Hotel Osterport:
http://www.hotelosterport.dk
Generator Hostel:
https://generatorhostels.com/en/destinations/copenhagen/
Registration
All events are invite only unless otherwise stated.
Video Recaps from Last Year
Friday at the Park and Death Races
Saturday at Tivoli and Triangle
The Boardr Am at Copenhagen
Get Social
We're using the hashtag #CPHOPEN for this one. Follow @copenhagenopen and @theboardr for updates.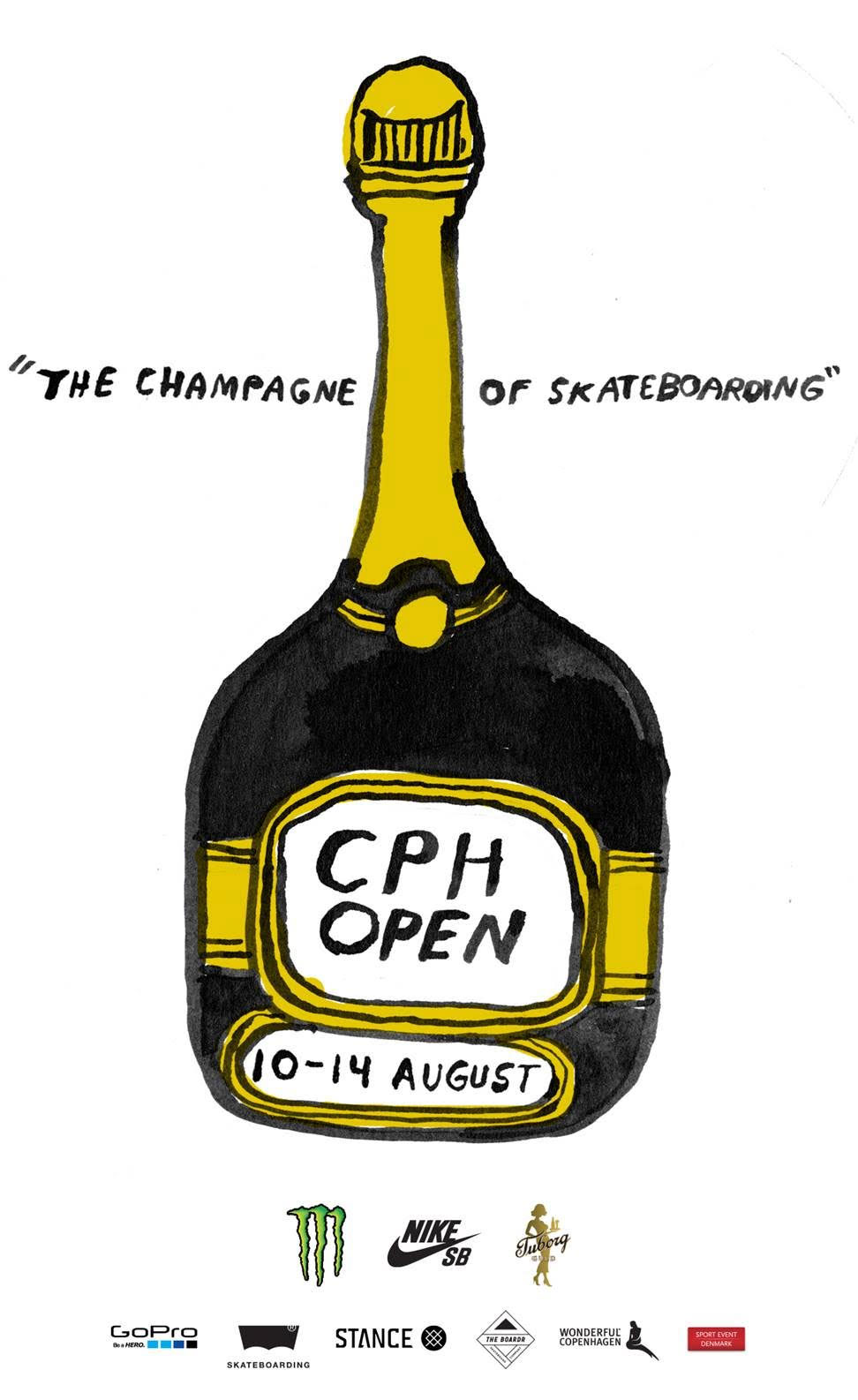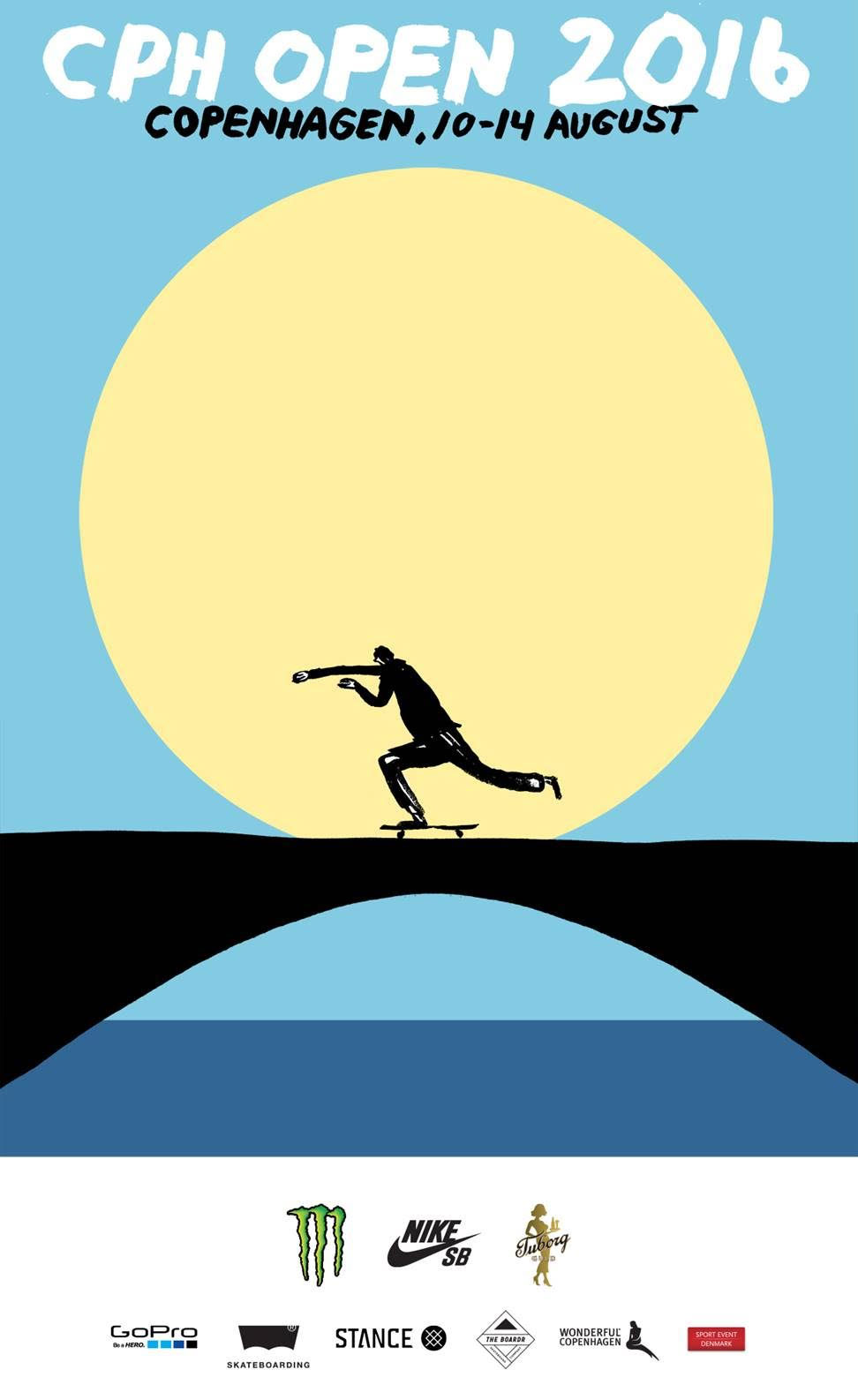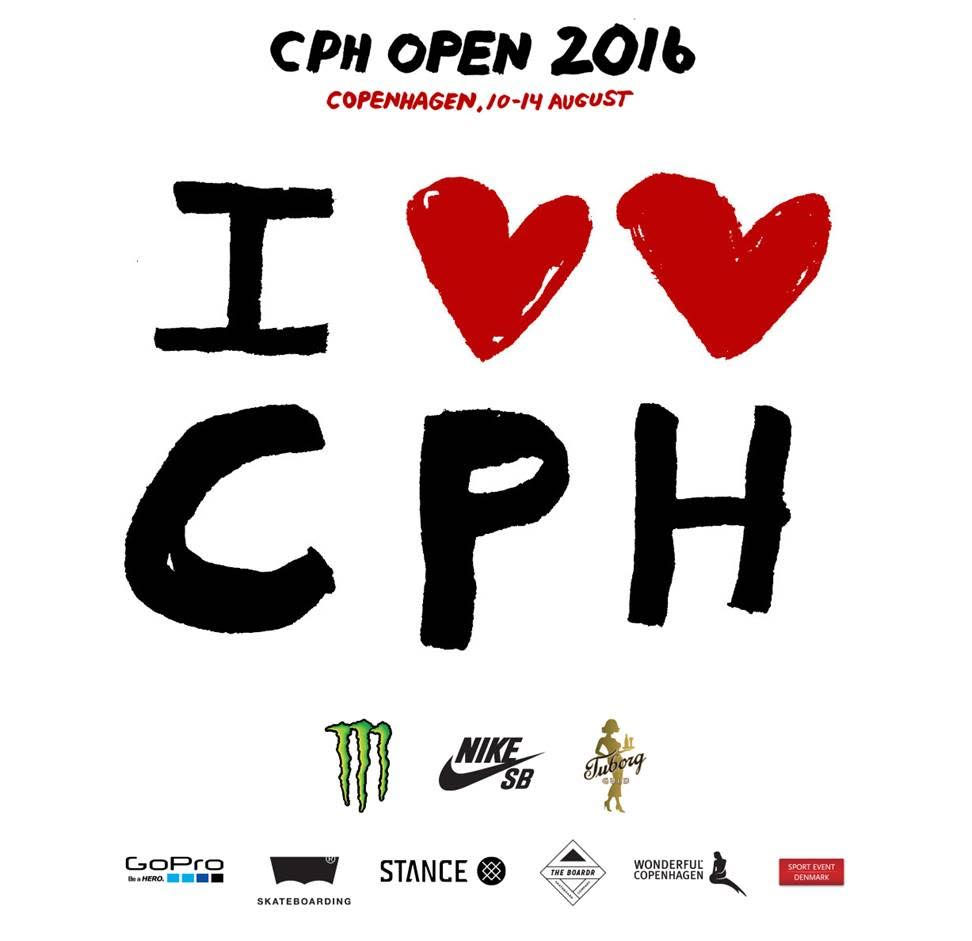 Meet the Event Staff
The Boardr Staff has decades of experience in executing top quality large and small events in our industry. Introduce yourself and hit us up with any questions or help you need.
Coverage of Copenhagen Open 2016
The Boardr Events List
With headquarters in Tampa, Florida, The Boardr hosts worldwide, top quality skateboarding competitions and events. From coordinating top international contest series like the Vans Pro Skate Park Series, fun and ripping pro contests like Copenhagen Open, to plenty of local events like the Grind for Life Series in Florida (which recently expanded to national), you'll find us in your backyard soon no matter where on the globe you push your wood and wheels.
Upcoming Events
Join Our Mailing List
Hope You Were There: Past Events