Back in the nooks and crannies of the Tampa Bay area is Zephyrhills you may know from their mighty fine original energy drink, good old fashioned H2O. The City of Zephyrhills has done it right with skateboarding along with Team Pain Skateparks and built a new staging ground for the wood and wheels stunts. We'll be there hosting the grand opening on January 31. Chop through a ribbon, enjoy some open skating, and try yourself in a couple best trick contests. Get there if you're in the only warm state in the nation right now.
Thanks to the folks at the City of Zephyrhills for running it right on a new skatepark and for Team Pain on proper construction.
Location
Zephyrhills Skatepark is located at 4626 Krusen Field Road Zephyrhills, FL 33542.
Schedule
11am - Welcome/Open Skating
11:30am - Skate with the Westside team
12pm - Best Trick #1
12:30pm - Open Skating
12:45pm - Raffle with Grind for Life #1
1pm - Ribbon Cutting with the Mayor
1:30pm - Open Skating
2:15pm - Raffle with Grind for Life #2
2:30pm - Best Trick #2
3pm - Open Skating with a live music performance by Darkhorse Saloon courtesy of Red Bull
Vendors
Thanks to these vendors you'll find on site at the Grand Opening.
The Boardr Pop Up Shop
Grind for Life
Free haircuts from Second 2 None
etnies, Emerica, The Hundreds
SPASM Skateboards
TAGGED Skate
Happy Cow Frozen Yogurt
Food provided by Zephyrhills High School Booster Club
If you'd like a tent for your company at the Grand Opening, email Ryan@TheBoardr.com.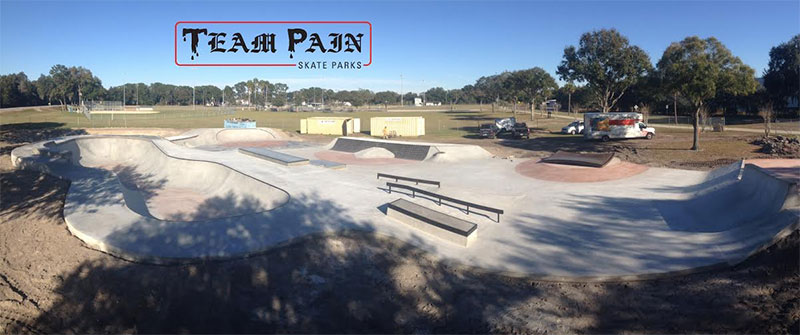 Insta That
Get your friends there with this Insta. See you there!