From 6pm to 9pm on the last Tuesday of every month, come session The Boardr TF with us. Check out footage from the first session on the Mini-Ramp here. It's free to skate and it's 30 and up only. Thanks for the support and we'll see you here!
Free food and beer courtesy of PASS~PORT
This month's Frontside Grind Tuesday's includes free food and beer courtesy of PASS~PORT. Trent Evans started PASS~PORT in 2008. His company's inspiration comes from travel, friends, and his Australian heritage. We're down for that. Frontside Grind Tuesday this month is tomorrow from 6pm to 9pm. If you don't have a waiver on file, fill out and sign one here.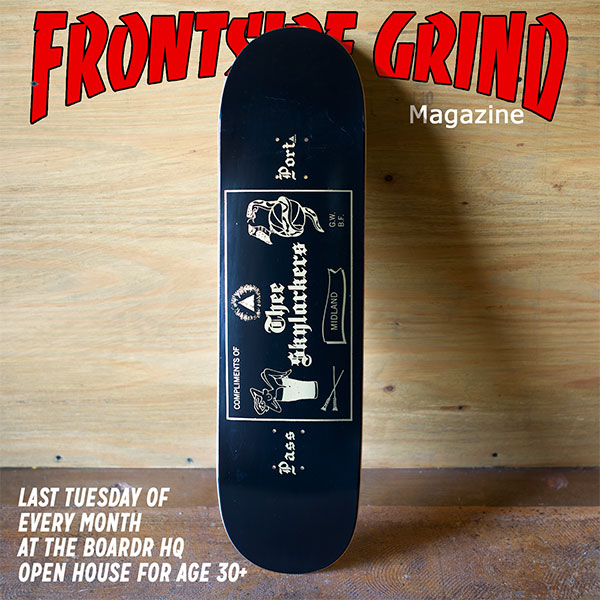 Location
The Boardr Headquarters, 4611 North Hale Avenue, Tampa, Florida 33614
.
Please Sign a Waiver
You can sign your waiver online right here if you don't already have one on file with us at The Boardr Headquarters. If you're not 18 yet, you need your parent or legal guardian to sign.
Hash It Out
Use the hashtag #fsgtuesdays so we can see all your coping dancing.