The Boardr Am is a top amateur skateboarding series that just wrapped up its first season. Winners at each stop are flown to the Finals at X Games Austin to meet six other specially invited ams. The Finals here are an elite list of just 12 top ams, one of them being the first am to bite into an X Games Gold Medal. A one hour show on ESPN's World of X produced by The Boardr will document the skaters' stories of the road to Austin, Texas.
Location
Austin, Texas at the X Games - details coming soon.
Registration
Register for one of the six stop for The Boardr Am Qualifiers to get your spot in The Boardr Am Finals at X Games.
Schedule
We'll have the full schedule for the Finals coming soon.
Hash It Out
Use the hashtag #TheBoardrAm and follow @theboardr for updates and coverage on Instagram and Twitter.
Insta That
Help us spread the word about The Boardr Am on Insta and Twitter, thanks!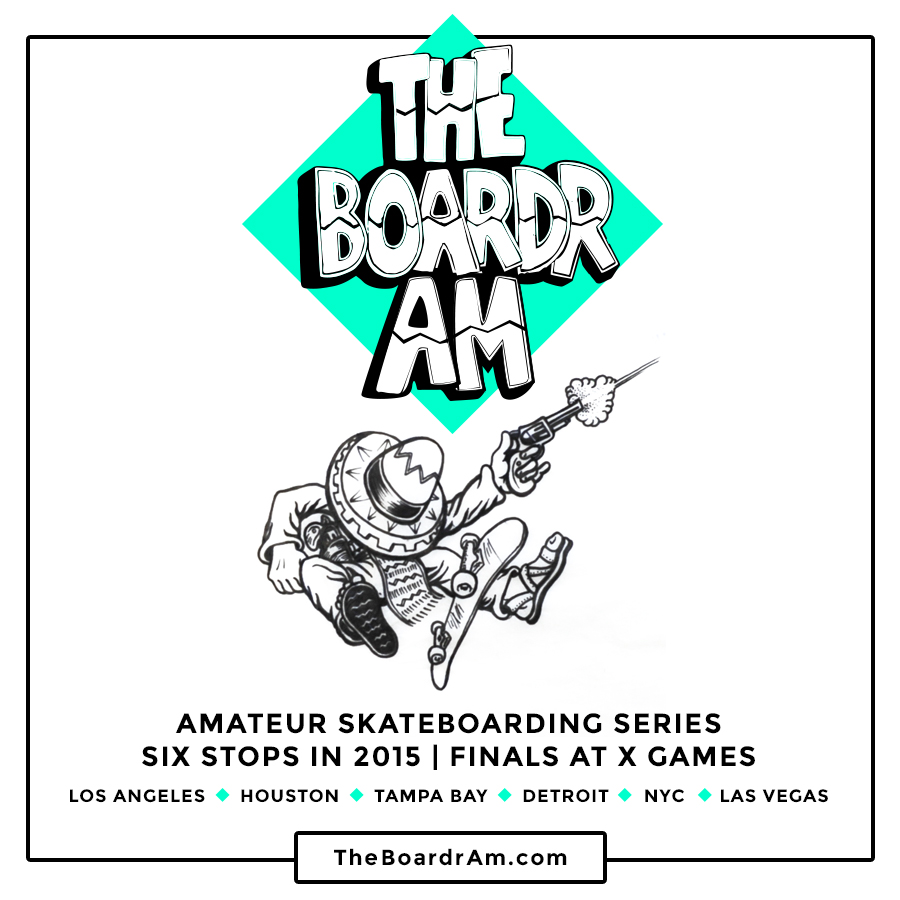 It Was Austyn Gillette's Idea
We had a good time making this video announcing The Boardr Am with Austyn Gillette. Thanks for watching.