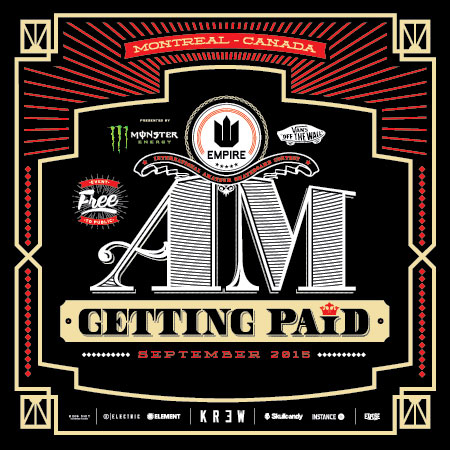 Am Getting Paid in Association with The Boardr Am Series
September 11 - 13, 2015, This Event Has Passed
Montreal, Quebec, Canada
Canada's top amateur skateboarding contest returned last year where Jon Cos shut it down and took home $7,500. In 2015, it's back and going down in September. Jon Cos happened to also win the first ever stop of The Boardr Am in Los Angeles, taking him to the Finals at X Games. For 2015's Am Getting Paid, we're partnered up and making this one an official stop for
The Boardr Am
. The winner here will join us all expenses paid at The Boardr Am Finals at X Games in Austin, Texas, June 2016.
Register Now
Location
Le Taz, 8931 Avenue Papineau, Montreal, QC H2M 2G2, Canada
Schedule
Thursday, September 10
3pm - 7pm: Open Practice and Registration
Friday, September 11
9am - 1pm: Open Practice and Registration
1pm - 6pm: Open Qualifiers

Jams format
Three skaters per jam, three minute jams
Jam scored on overall impression
Top 30 make the cut to Semi-Finals on Sunday

10pm: Kick Off Party and "Duluth" Video Premiere

6524 Rue St-Hubert, Montréal, QC H2S 2M3
Free entry with contestant wristband - 18 and up
Saturday, September 12
1pm - sunset: P45 Chill Day

BBQ and a $2,000 Vans Best Trick Contest at 4pm
Best Trick is open to any skaters that want to participate
Sunday, September 13
9am - 1pm: Open Practice
2pm - 4pm: Semi-Finals

Top 30 from Friday Qualifiers join the pre-selected list of invited ams

Preselected: Bobby De Keyzer, Enzo Cautela, Jon Cosentino, Mason Silva, JS Lapierre, Antoine Asselin, Tyson Bowerbank, Dashawn Jordan, Jack Olson, Yoshi Tanenbaum, Jayden Bono, Cody Cormier

Jams format
Three skaters per jam, three minute jams
Jam scored on overall impression
Top 10 make the cut to the Finals

4:30pm - 6pm: Finals

Runs format
Three runs, 1 minute each, best run counts
Each run scored on overall impression

6pm: Awards
10pm: After-Party

Blue Dog, 3958 Boulevard Saint-Laurent, Montréal, QC H2W 1Y3 Canada
Hotel
Le Gouverneur Hotel Montreal , 1415 Rue St-Hubert, Montréal, QC H2L 3Y9, 514-842-4881, Use reservation code EMPIRE to get the $127.00 per night rate for a double bed room.
Get Social
We're using the hashtag #AmGettingPaid on everything. Use it with us and we'll have a nice collection of your Instas and Tweets to browse through. Follow @ThinkEmpire and @TheBoardr for updates all weekend.
$20,000 Prize Purse
1st: 10,000

Trip to The Boardr Am Finals at X Games
Trip to Kimberley Diamond Cup Skateboarding World Championships at South Africa

2nd: 4,000
3rd: 2,500
4th - 10th: 500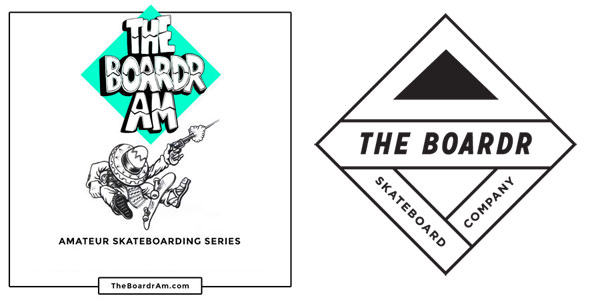 2015 Preview
Insta That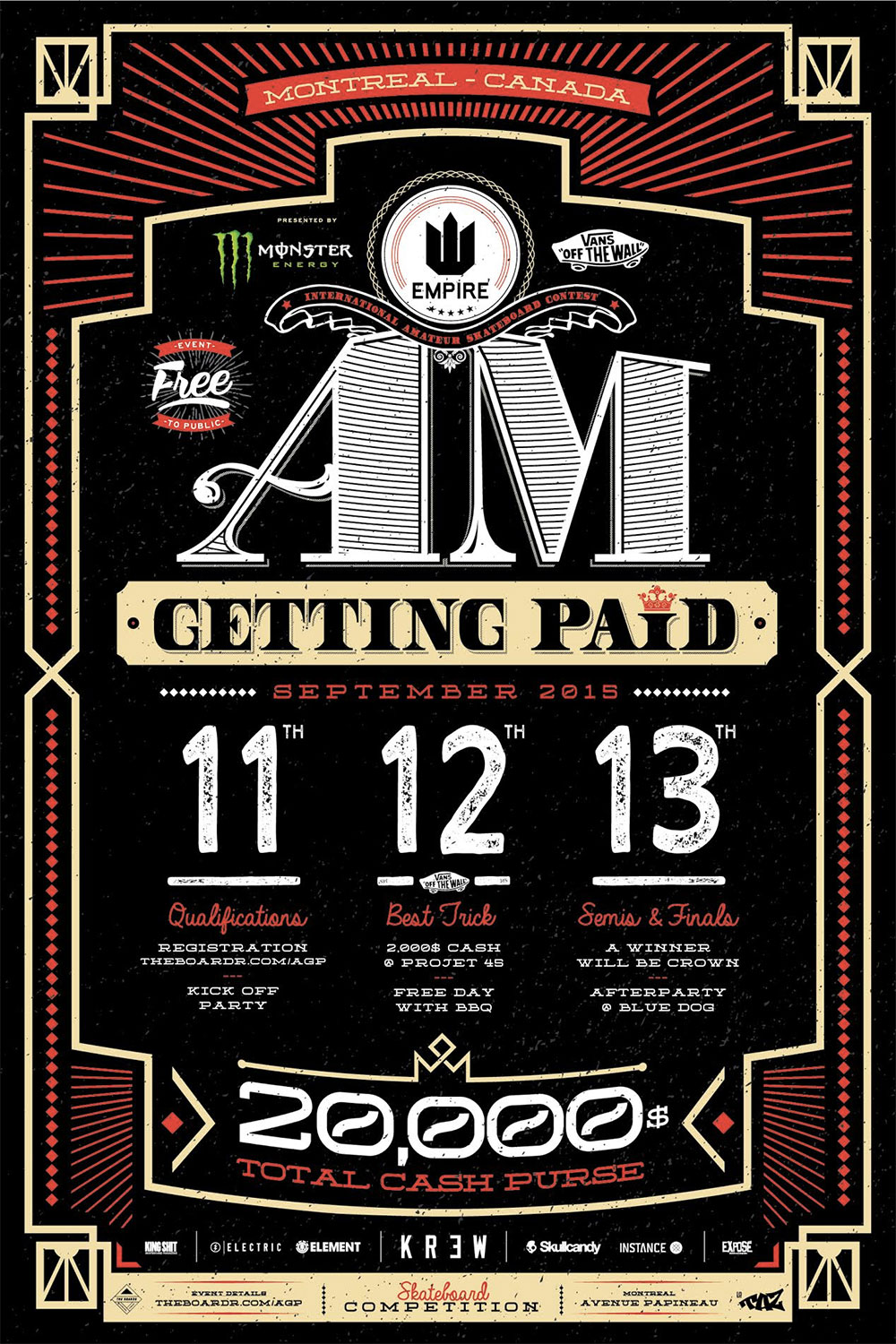 Meet the Event Staff
The Boardr Staff has decades of experience in executing top quality large and small events in our industry. Introduce yourself and hit us up with any questions or help you need.
Coverage of Am Getting Paid in Association with The Boardr Am Series
The Boardr Events List
With headquarters in Tampa, Florida, The Boardr hosts worldwide, top quality skateboarding competitions and events. From coordinating top international contest series like the Vans Pro Skate Park Series, fun and ripping pro contests like Copenhagen Open, to plenty of local events like the Grind for Life Series in Florida (which recently expanded to national), you'll find us in your backyard soon no matter where on the globe you push your wood and wheels.
Upcoming Events
Join Our Mailing List
Hope You Were There: Past Events