Dew Tour Brooklyn
September 18 - 21, 2014
The Boardr has the skate director role for Dew Tour's street and streetstyle events this year in both Portland and Brookyln. We've got all the details and full schedule here.
The Boardr has the skate director role for Dew Tour's street and streetstyle events this year in both Portland and Brookyln.
For more information, you can view Dew Tour's Portal, but we've pulled out the skateboarding relevant information for you summarized below.
Spectators
Admission is free and open for the Streetstyle event outside. Entrance to the House of Vans for the Street Contest is not open to the public due to space limitations.
Schedule
Thursday, September 18
9am - 4:30pm: Skater Registration
2pm - 5:30pm: Street Practice
9pm - 11pm: Private VIP Concert in House of Vans
Friday, September 19
10am - 8pm: Skater Registration
4pm - 9pm: Street Practice
6pm: Street Riders' Meeting
Saturday, September 20
9:30am - 7pm: Skater Registration
11am - 2pm: Streetstyle Practice
2pm: Streetstyle Riders' Meeting
3:30pm: Judges' Meeting
3:30pm - 5:15pm: Street Practice
5:30pm - 8pm: Street Finals

Jams Format
3 Zones

5 skaters per Jam, 8 minute Jams on each Zone
Skaters will skate in order throughout each Jam in each Zone
In Zone 1, a turn consists of one run down and back, starting from either side
When a skater falls, it's the next skater's turn
Each Zone counts equally towards final score
Scores based on overall impression
Sunday, September 21
9am - 5pm: Skater Registration
10am - 12pm: Invite-only open skate on Street course
12pm - 2:15pm: Shop Battle Practice
2pm - 3:45pm: Streetstyle Practice
2:15pm: Shop Battle Riders' Meeting
2:30pm - 3:30pm: Shop Battle

Shop team vs. Shop team
Three skaters per team
Five minute Jam for each team
Each team gets one score based on overall impression
Top two teams advance to Finals
Finals

Top two teams skate in one, eight minute Jam
Each team gets one score based on overall impression

4pm - 6pm: Streetstyle Finals
Streetstyle Starting Order
Street Starting Order
Heat One
Heat Two
Heat Three
Hotel/Airport
Fly into LaGuardia Airport (LGA) which is 20 - 30 minutes from Brooklyn
Marriott Brooklyn Bridge
333 Adams Street
Brooklyn, New York 11201
(718) 246-7000
Reservation link to Athlete Room Block- click here
Reserve by August 27, 2014 to receive the discounted rate
Guest Passes
Skaters or their team managers must use the Dew Tour Registration site to make requests for friends and family passes. This must be done two weeks prior to the event.
Toyota Athlete of the Year
At each Dew Tour stop, judges will nominate their favorite skater. Their runs/tricks are then edited into a piece for online voting. The skater who receives the most online votes after each event is awarded a $2,500 prize on behalf of Toyota, and is then eligible to win Toyota Athlete of the Year. After the final event in Breckenridge, winners from each stop will be subject to a panel of industry judges who will determine which athlete is the official Toyota Athlete of the Year, receiving $25,000. The same skater can be chosen at multiple stops.
Sweet Trick of the Day Presented by Mike and Ike
One skater from Streetstyle Finals will be selected by the judges. The winner is the skater who showcases the most originality and progression during the competition through a single trick, and will take home $5,000 as a result of their success in this area.
Prize Purse
Judges' Bios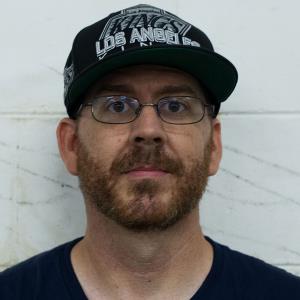 Somehow, someway skateboarding just tends to find people. Jason started skating in 1986 just randomly and ended up sticking with it his whole life, thankful that it was the best accident that ever happened to him. He got sponsored in 1990 by Santa Cruz Skateboards, turned pro for them in 1992, and kept rolling along as a pro all through the 90's until "retiring" in 1998 (retiring meaning the search for sponsors simply ended). While working as a team manager at a contest in 1999, Jason let the organizers know that he would be interested in judging if the opportunity came. He was put on the judging panel of the next event and was off and running. Since then he's judged almost every Tampa Am/Pro, Damn Am, CPH Pro, multiple X Games, Dew Tours, and everything in between. Jason's main goal of every contest is to get the results correct and judged as fairly as skateboarding possibly can. In addition to judging contests, Jason works as a sales rep for Fallen, Zero, New Balance Numeric, and Ridgemont Adventure Outfitters.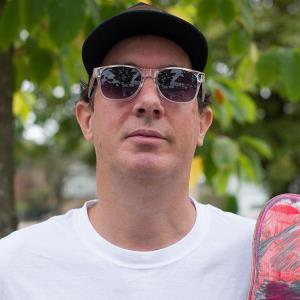 Matt first discovered Skateboarding in 1986 in the small beach town of Fort Myers, Florida. From the first moment that he stepped on a skateboard, he knew it would become his life. Matt ended up getting sponsored by New Deal skateboards in 1993 and turning pro a few years later in 1996. He bounced around a few different sponsors until 2006, when Father Time eventually caught up and said to hang it up. Matt currently resides in San Francisco and works in the skateboarding industry. He's had a variety of positions in the industry, but is currently is an Outside Sales Rep along with being on the judging staff of some of skateboarding's major annual events. For Matt, to this day, there is still nothing better than an epic session with some good friends. Matt's another firm believer in the fact that skateboarding saved his life.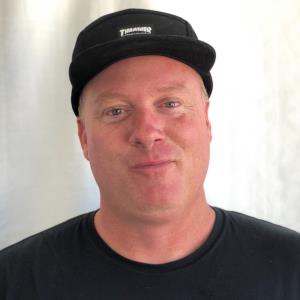 Mike grew up skating in North Carolina during the 80's with some friends at middle school. A few years later, he picked up a few sponsors and was lucky enough to make it on Blockhead Skateboards. He came out to California a few times for Blockhead, met a few rad people, and ended up working in the skateboard industry in the 90's. Today, Mike's still happy to be working in the skateboard industry with friends that he met along the way. He first sat on the judges' stand in 1997 at the Skatepark of Tampa after an ACL injury took him out of the Contest. His second ACL injury cemented his position on judging staffs for more and more top skateboarding events. He's been lucky enough to judge such major events as X Games, Maloof, Tampa Am, Tampa Pro, Dew Tour, Damn Am, and many, many more over the past 16 years. In 2010, Mike developed an online contest called "Real Street" with ESPN and has been in charge of all the "Real Street" events for X Games since.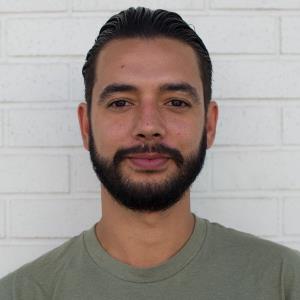 Jorge Angel, AKA Porpe, was born in Colombia, but raised in Tampa, Florida. His Colombian parents wanted to give him the opportunity to pursue the American Dream. Inspired by skateboarding at a young age, Jorge has been pushing for nearly half his life. Jorge spent seven years working at Skatepark of Tampa, and during his time at SPoT he gained firsthand experience coordinating events and helping operate the day to day business. The relationships Porpe developed with some of the finest in the industry allow him to continue to pursue his dreams of pushing skateboarding.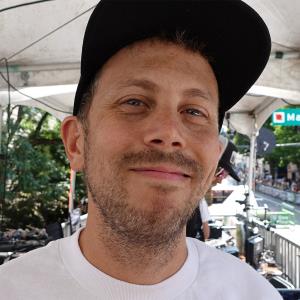 Born and bred in Massachusetts, Charlie Wilkins has been skating with reckless abandon for more than twenty five years, all the while, placing a constant emphasis on giving back to the skate community by designing and building skateparks and contest courses for the Dew Tour, judging contests, running skate camps, and perpetually striving to be a positive role model for young skaters to emulate. Since getting sponsored in 1993 and turning pro in 1996, Charlie has endorsed a variety of companies throughout his career including Powell, Transit, Maple, 5boro, Sheep, Etnies, DVS, Este, Pig, Accel, Krux and Mercury to name a few. Over 14 years, Charlie's judging credentials include the X Games, X Games Latin America, X Games Asia, Dew Tour (every event for the last 10 years), Gravity Games, and Vans Triple Crown contests to name a few. Charlie is currently on Lifeblood Skateboards with a pro model on their Lifers Division and is the lead designer for municipal skateparks with Spohn Ranch Skateparks.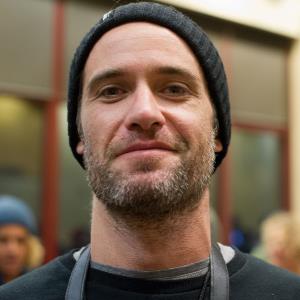 It's hard to be a vert skater when you don't have a vert ramp to skate, yet somehow Jesse Fritsch not only did it, but did it well enough to turn pro for Zoo York. His career was typical of a 90s vert guy, the focus being more about learning every trick than lining up energy drink sponsorships. The quest for McTwists and frontside inverts took Jesse from State College PA, to Tampa, FL, and finally to Southern California, where his enthusiasm on the pipe ended with a couple blown out discs in his spine and a lot of time to think about what he was going to do next. As it turns out, it was time well spent. Today he's known as a founding father of RIDE Channel, co-host of Tony Hawks Sirius/XM radio show, and the ring leader at Asphalt Yacht Club. When he's not doing all of that he jets in for guest judging and announcing stints with The Boardr. What's next, rally car?
Streetstyle and Street Course Renderings
Click here
to view all the renderings of the Streetstyle and Street courses.
Stay Informed
Twice a month, we send out the best in skateboarding and BMX events.