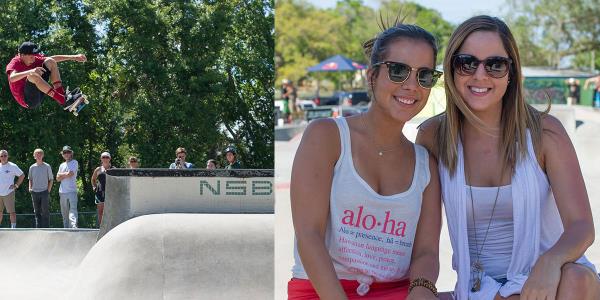 I've got some photos and HiDefJoe has the video. The skateboarding at last weekend's New Smyrna Beach stop of the GFL Series was all over the spectrum of different types and ages of skateboarding as usual, but this time, the bowl portion was most memorable. The street course there is not the best in the world, but just as skateboarders do, you make the best of what you've got. There were parent/child combos, toddlers, teens, girls, grown ass men, and extra grown 50+ men all ripping all day. Thanks to everyone that made it out to another one and to our sponsors for helping us make the event happen: Grind for Life, AYC, MovieTickets.com, Z-Flex, Zumiez, Red Bull, Indy and all the other support you see at TheBoardr.com/GFL.
HiDefJoe has a video recap of a great day of skating from young to old at the first stop of the Grind for Life Series in association with The Boardr.
We weren't sure if 1 or 100 of you would enter. Turns out it was 143 with everyone bringing a crew of family and friends for a nice day on wheels with a good sized crowd and great Florida weather to match. Damn, it couldn't have been any better. I'll tell you the rest of the story in my photos below.