Are You Tiago Lopes? Set Up Your Boardr Fund
To apply for a different skater, search profiles here.
It's as simple as can be. Contact Help@TheBoardr.com with any questions.
Complete the form below and we'll be in touch to get your profile set up.
How It Works
Sample Profile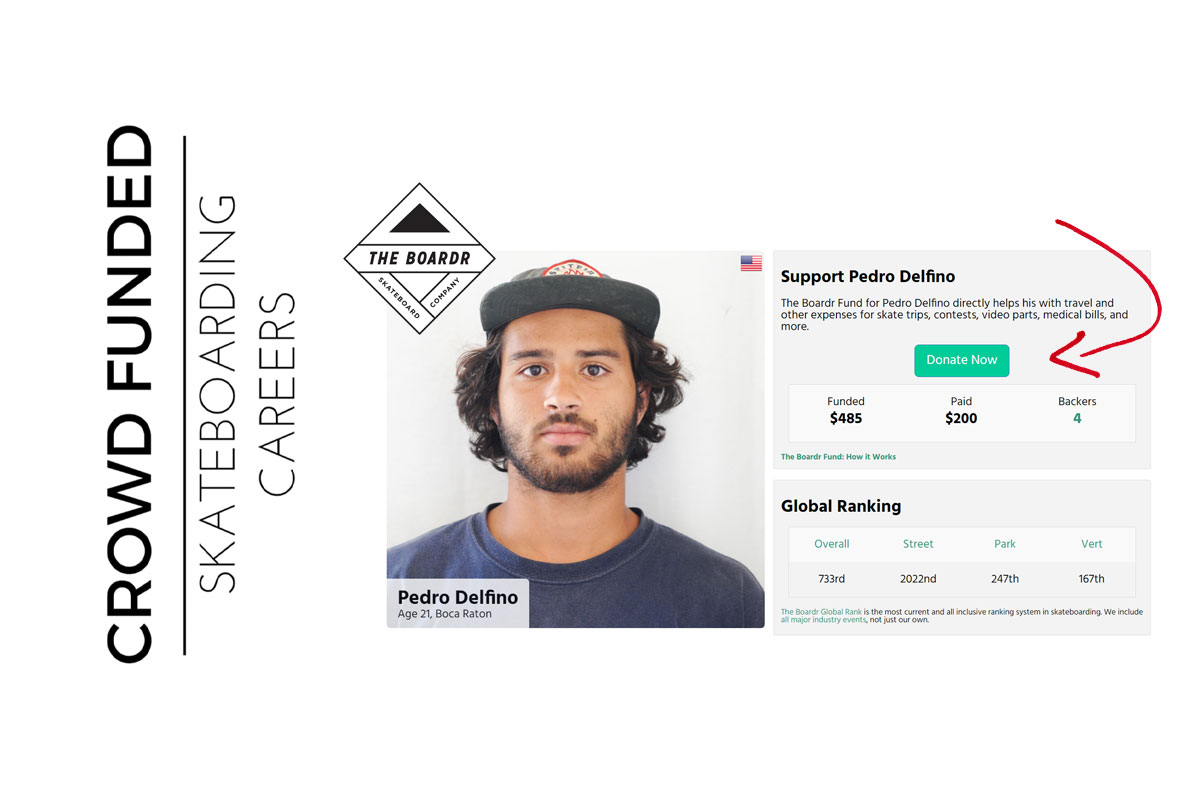 How It Works for Donors
Money you donate minus administrative fees goes directly to the skater as a donation free and clear from any contractual obligations to the skater. The Boardr does not attempt to regulate how the skater spends the funds, although we strongly encourage them to use it to further their fun and career in skateboarding.
How It Works for Skaters
Once we talk to you, verify a few things, and collect the approprite tax information, you'll see the donation button show up on your profile for people to contribute.
Donations to your fund can be requested when your balance reaches $100 or more and are made by sending a request to Help@TheBoardr.com. A check will be mailed to your address on file after basic fraud verification procedures. Our check run cycle is bi-weekly. If you're having trouble getting your fund over $100, we can make an exception for you. Not a problem, there. Administrative charges are 7% plus 2.9% credit card processing fees. The amount of your request will have these fees and charges deducted. For international skaters, we will work with you on wire transfers minus the applicable fees. All amounts are in US Dollars.
Tax Liabilities
You will receive a 1099-K for any proceeds you get from your donations. We can assist with basic tax questions, but you'll have to contact a tax preparer for the exact treatment on your personal tax return. This Q&A on 1099-K's explains one approach.
Check the full terms and privacy policy here.
Sample Profiles
After you're approved for a Boardr Fund, your profile will show stats and a donate button like these examples below. Contact us at Help@TheBoardr.com with questions.